Tuna Salad-Salad
Tuna salad is such an easy paleo lunch option. I like to spruce mine up a bit by serving it inside of a hollowed out tomato over a bed of mixed greens. Beautiful, and delicious. Plus, I just love tomatoes. I eat them like apples.Tuna Salad-SaladIngredients: 4 cans tuna, drained 4 TB paleo mayo 4…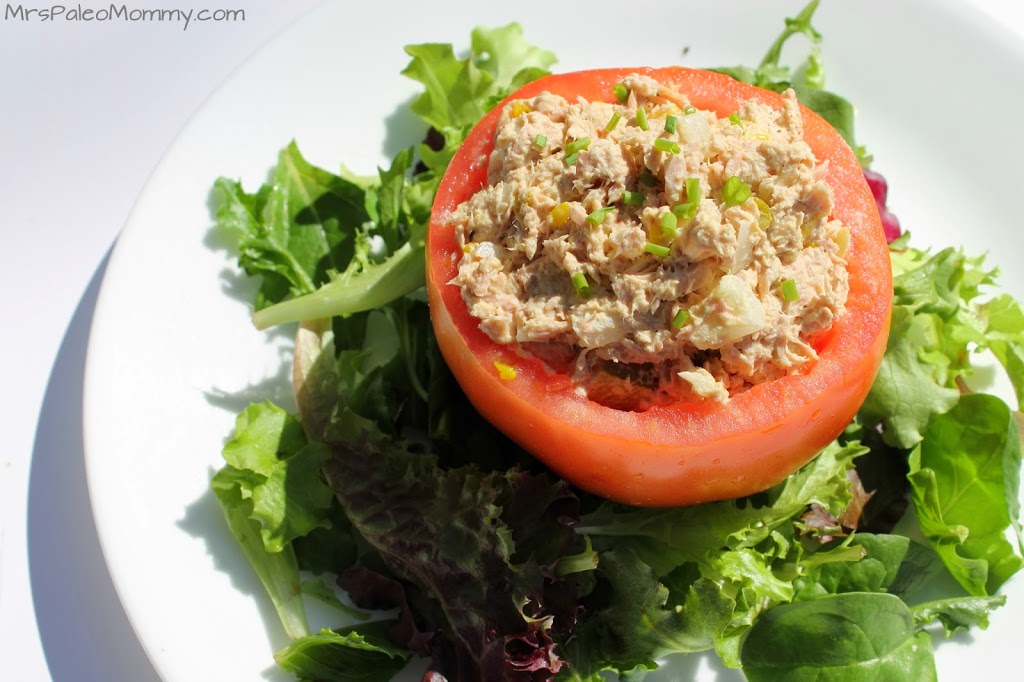 Tuna salad is such an easy paleo lunch option. I like to spruce mine up a bit by serving it inside of a hollowed out tomato over a bed of mixed greens. Beautiful, and delicious. Plus, I just love tomatoes. I eat them like apples.
Tuna Salad-Salad
Ingredients:
4 cans tuna, drained
4 TB paleo mayo
4 TB mustard
4 TB relish
4 tomatoes
4 C mixed greens
olive oil
vinegar
s&p
Directions:
In a small bowl, mix tuna with mayo, mustard, and relish.
Cut the top off of your tomatoes, and scoop out the seeds. ( i like to save them for making salsa, or just to eat)
Fill tomatoes with tuna mixture, and serve over mixed greens. Drizzle with olive oil and vinegar, and season with s&p.