Creamy Cucumber Salad
Pregnancy and Pickles. They go hand in hand. I am absolutely addicted to my mother's recipe. I could seriously sit down and eat this whole bowl…….somebody stop me. I had to do a tiny bit of tweaking in order to make her recipe paleo-friendly. Still absolutely ADDICTING. I also got to use my brand new…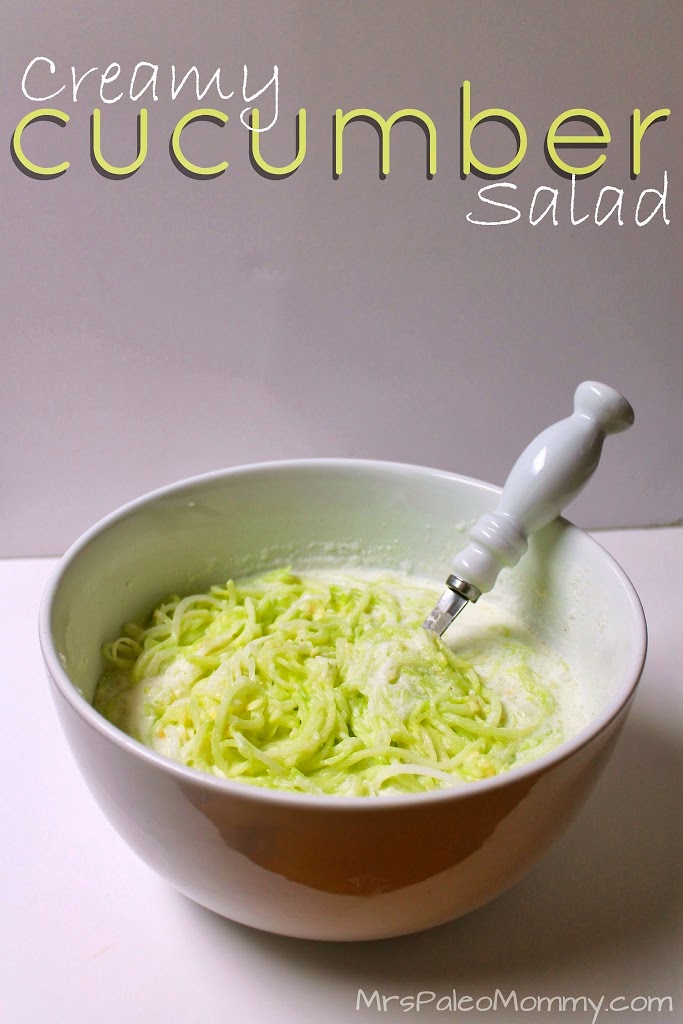 Pregnancy and Pickles. They go hand in hand. I am absolutely addicted to my mother's recipe. I could seriously sit down and eat this whole bowl…….somebody stop me.
I had to do a tiny bit of tweaking in order to make her recipe paleo-friendly. Still absolutely ADDICTING.
I also got to use my brand new spiral slicer that Cowboy bought me for my birthday! I love that you can just twirl away like you would spaghetti, and get a nice giant fork-full of this creamy pickled goodness.
Preggers be warned. You may end up eating the entire bowl.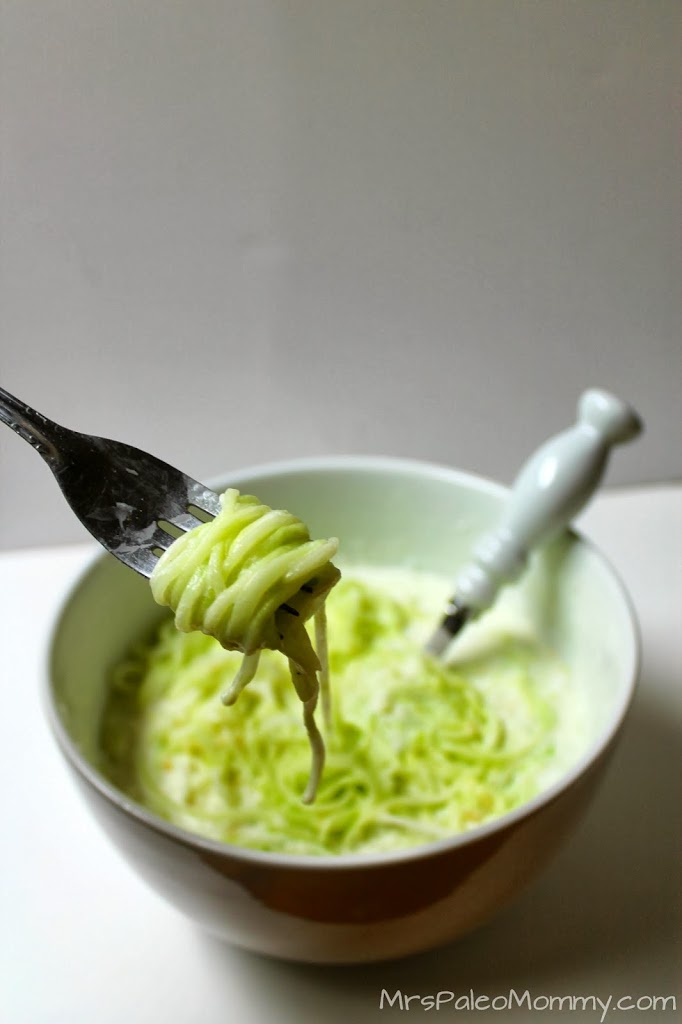 Creamy Cucumber Salad
Ingredients:
3 cucumbers, peeled
1 sweet onion, peeled
1 C raw dairy cream (or coconut cream)
2/3 C apple cider vinegar
4 TB honey
1 tsp salt
pepper to taste
Directions:
Using a spiral slicer, slice cucumbers and onions into long noodles. ( if you do not have a spiral slicer, just cut into thin slices.)
Combine remaining ingredients and pour over cucumbers.
Chill until ready to serve.