Bacon and Green Beans
These yummy greens are so quick and easy. I am sure you will all agree that bacon makes everything better! Bacon and Green Beansserves 4Ingredients: 1/2 lb fresh green beans 1/3 C bacon salt and pepper Directions: Trim ends from green beans and add to a medium saucepan. Add about 1/2 inch of water and…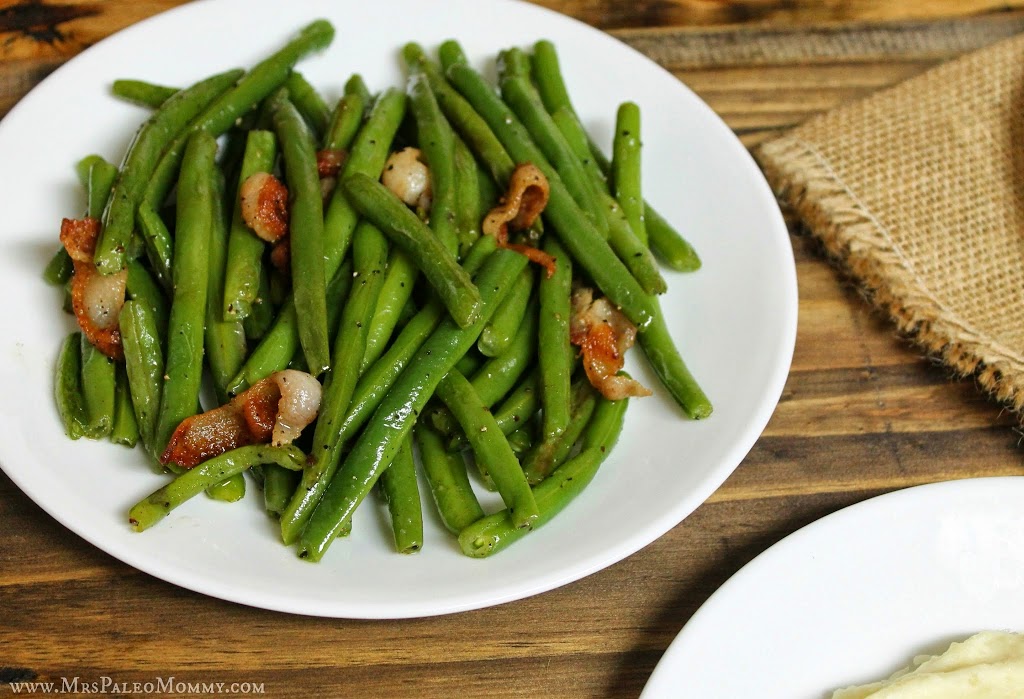 These yummy greens are so quick and easy. I am sure you will all agree that bacon makes everything better!

Bacon and Green Beans
serves 4
Ingredients:
1/2 lb fresh green beans
1/3 C bacon
salt and pepper
Directions:
Trim ends from green beans and add to a medium saucepan.
Add about 1/2 inch of water and bring to a boil.
Reduce heat to medium low.
Cut bacon into 1/2 in pieces.
Drain green beans and remove from pan, set aside.
Add bacon to pan and brown.
Return green beans to pan and toss.
Season with salt and pepper.