California Salad
Salads are fun. For me, at least. There are so many interesting combinations of greens, veggies, fruits, meat…..the possibilities are endless. This happens to me one of my favorites. It's like a fruit salad salad! Perfect for brunch. California Salad Makes 4 servings Ingredients: 8 Cups fresh spinach 2 oranges, sliced 2 C grapes 2 C strawberries, sliced…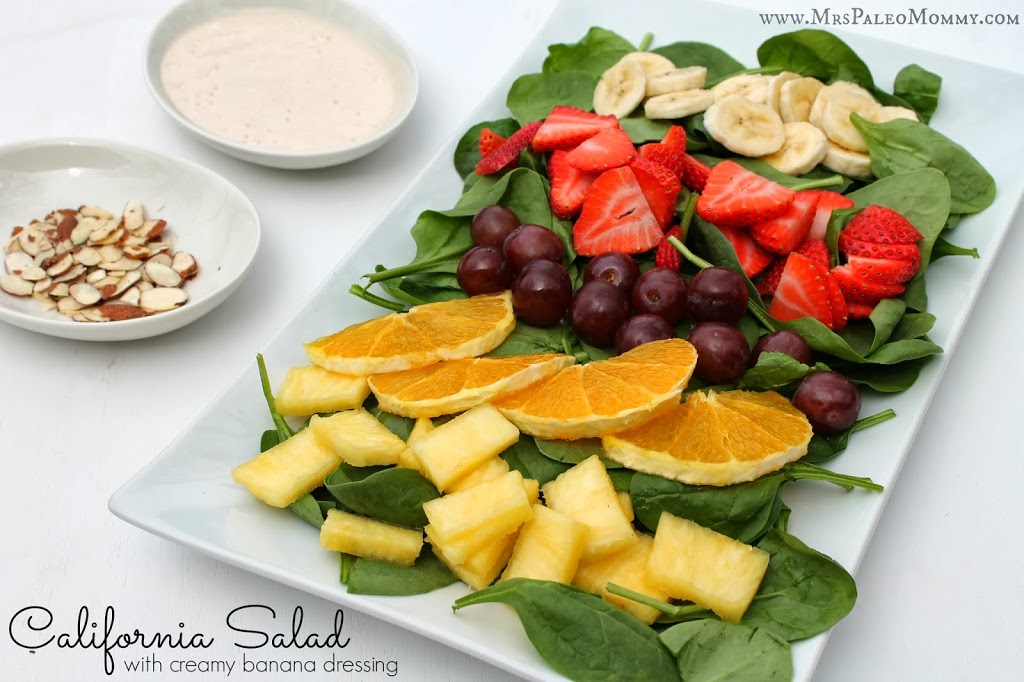 Salads are fun. For me, at least. There are so many interesting combinations of greens, veggies, fruits, meat…..the possibilities are endless. This happens to me one of my favorites. It's like a fruit salad salad! Perfect for brunch.

California Salad
Makes 4 servings
Ingredients:
8 Cups fresh spinach

2 oranges, sliced

2 C grapes

2 C strawberries, sliced

2 bananas, sliced

2 C pineapple, diced
Creamy Banana Dressing
Makes 4 servings
Ingredients:
2 bananas

1 C coconut cream

1/3 C coconut sugar

juice of 1/2 lemon
Blend together until smooth.
Top salad with banana dressing, sliced almonds, salt and pepper.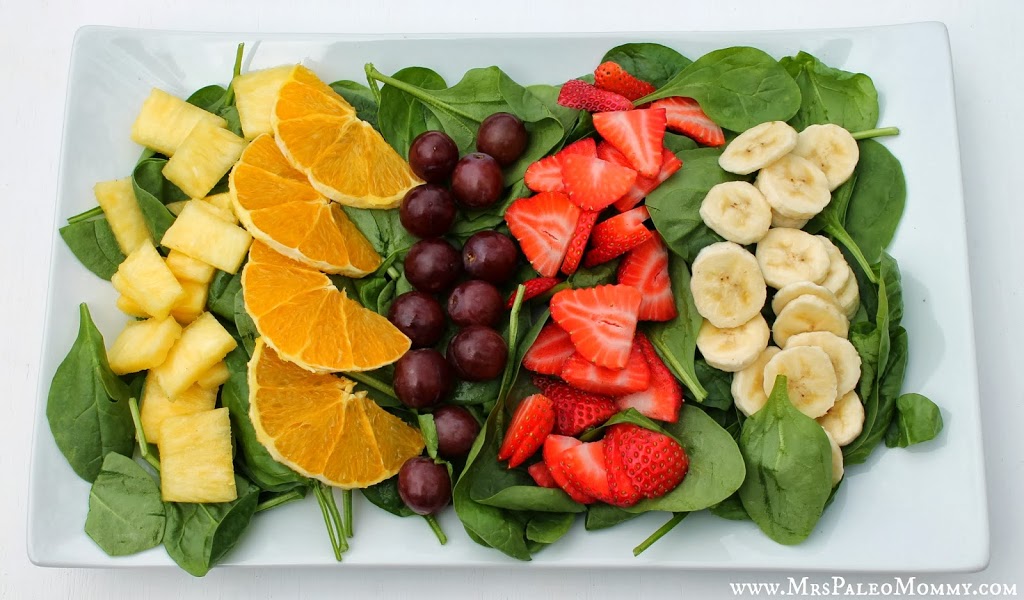 Feel free to add some grilled chicken. Or leave out the salad greens and mix all the fruit together with the dressing for a creamy and delicious fruit salad!