Crispy Onion Straws
These crispy litte fellas made the perfect topping for my BBQ loaded sweet potatoes. Well…..what was left of them, after my husband ate half the batch 😉 I see a great future in store for this recipe. Obviously, they make an awesome appetizer. I'm also thinking a green bean casserole is in order. Oh boy,…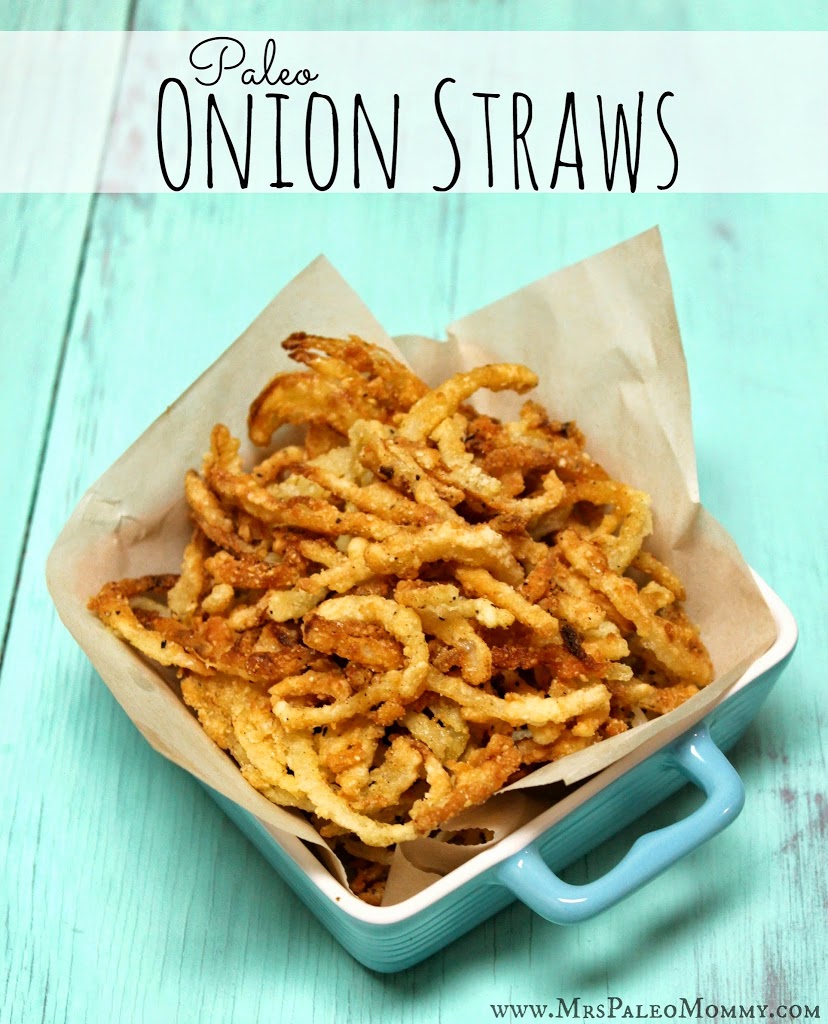 These crispy litte fellas made the perfect topping for my BBQ loaded sweet potatoes. Well…..what was left of them, after my husband ate half the batch 😉
I see a great future in store for this recipe. Obviously, they make an awesome appetizer. I'm also thinking a green bean casserole is in order. Oh boy, this will be fun.
Crispy Onion Straws
Ingredients:
2 onions, spiralized (if you don't own a spiral slicer, just cut these into thin onion rings.)
1 C almond flour
1/2 C tapioca flour
1/4 tsp garlic powder
1/4 tsp salt
1/8 tsp paprika
dash black pepper
2 eggs, whisked
olive or coconut oil for frying
Directions
In a shallow dish combine almond flour and seasonings.
In a second dish, add tapioca flour, and in a third dish add eggs.
Dip onions into eggs, then into tapioca flour, then into almond flour mixture. (in batches)
Cover the bottom of a skillet with oil and heat to medium-high.
Fry onions in batches for 2-3 minutes per side.
Drain on paper towels, and sprinkle with just a tiny bit of salt.