Sweet and Spicy Pickled Onions and Peppers
This sweet and spicy combination is delicious spooned over my Slow Cooker Pulled Pork. Brine the onions and peppers when you put your roast in the slow cooker, and they will be ready just in time for supper. The longer they sit, the better the flavor. You may want to make a double batch to enjoy…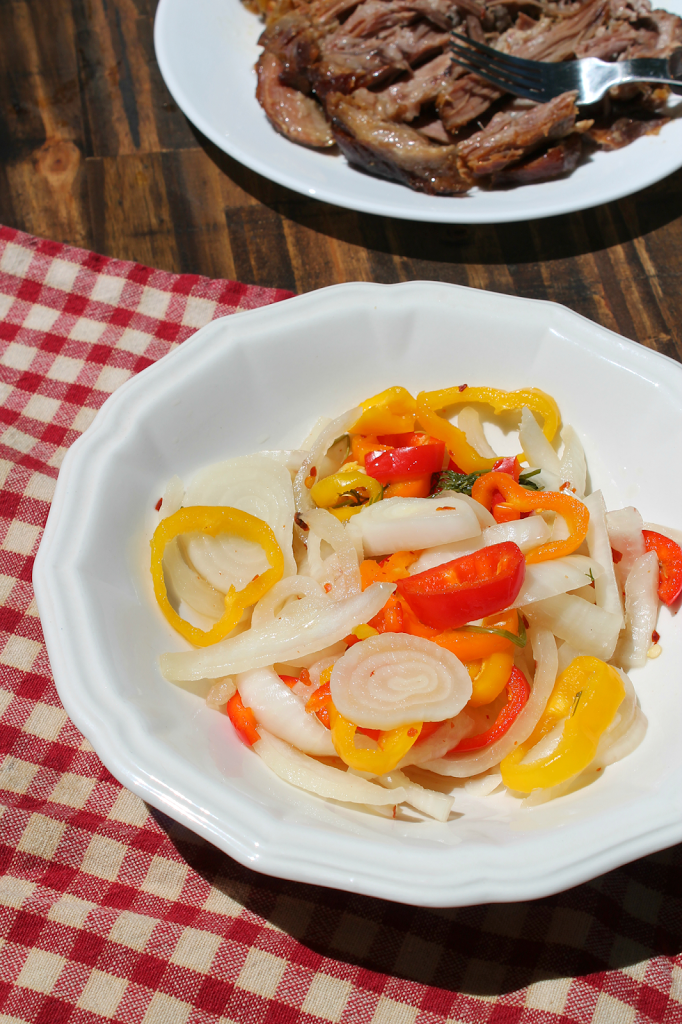 This sweet and spicy combination is delicious spooned over my
Slow Cooker Pulled Pork
. Brine the onions and peppers when you put your roast in the slow cooker, and they will be ready just in time for supper. The longer they sit, the better the flavor. You may want to make a double batch to enjoy some later!
Sweet and Spicy Pickled Onions and Peppers
Ingredients:
1 Vidalia onion, sliced thin
3 mini bell peppers, sliced (I used a variety of colors)
1 C rice vinegar
1/2 C apple cider vinegar
1/4 C honey
1/2 tsp crushed red pepper
Heat vinegar over medium-high in a small saucepan. Add honey and stir until dissolved. Toss together onions and peppers, and top with red pepper and vinegar mixture. Cover and chill for 6 hours.