Hazelnut Crusted Cod with Lemon Butter Sauce
Since fish is pretty much the best choice when it comes to picking a protein, I am always playing around with different methods of preparing it. This one happens to be my newest favorite. There are just so many layers of flavor and texture, beautifully wrapped into one easy to prepare dish. This fork-tender fish…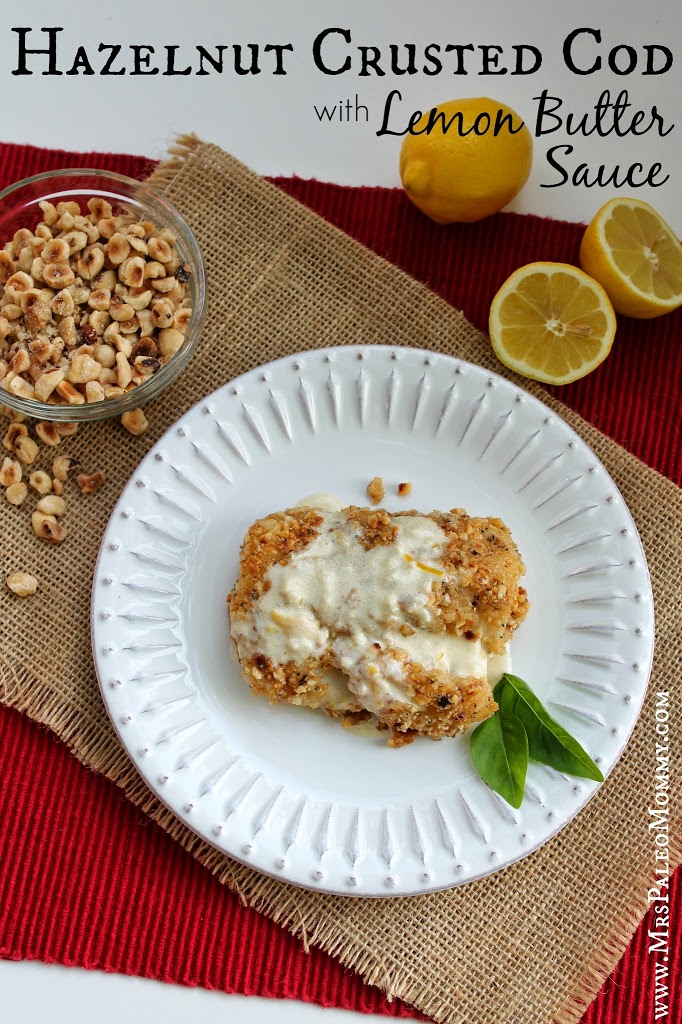 Since fish is pretty much the best choice when it comes to picking a protein, I am always playing around with different methods of preparing it. This one happens to be my newest favorite. There are just so many layers of flavor and texture, beautifully wrapped into one easy to prepare dish.

This fork-tender fish is coated with a crispy toasted hazelnut breading, and then topped with a zesty, creamy lemon butter sauce. You are guaranteed to impress with this dish. Go ahead, give it a shot!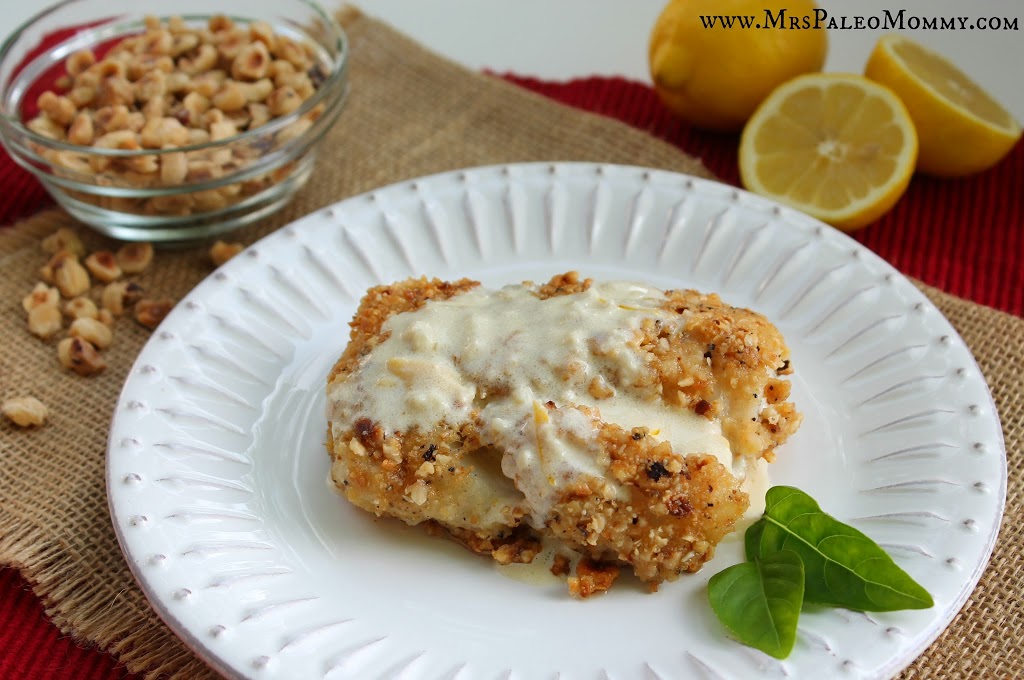 Hazelnut Crusted Cod
serves 3
Ingredients:
3 cod fillets, about 4-6oz each

1/2 C hazelnuts, crushed

1/4 C pork rinds, crushed

1 TB tapioca flour

1 egg, whisked

2 TB coconut oil

salt and pepper to taste
Directions:
preheat oven to 350

rinse fish and pat dry

lightly season fish with salt and pepper and set aside.

in a shallow dish, stir together crushed hazelnuts and crushed pork rinds.

in another dish, whisk egg with 1 tsp water.

in a third dish, add the flour.

Dip the fish first in the flour, then in the egg, and finally into the nut mixture.

Repeat with each filet, pressing down to ensure the coating sticks.

Heat oil in a large skillet over medium heat.

Add fish to skillet and cook 3-4 minutes each side, until nicely browned.

Carefully transfer fish to a greased baking dish, and place in the oven for 10 minutes, until fish is cooked through and flakes easily with a fork.
Lemon Butter Sauce
serves 6
Ingredients:
1 garlic clove, minced

2 TB butter

2 TB lemon juice

2 TB chicken broth

1/4 C raw dairy cream or coconut cream

1/2 tsp lemon zest

salt and pepper to taste
Directions:
In a small saucepan, melt butter over medium-low.

Add garlic, and sauté just until softened, one or two minutes.

Stir in the next 4 ingredients and bring to a simmer.

Remove from heat and season with salt and pepper to taste.
Ladle a spoonful of lemon butter sauce over each filet and serve.

This is also delicious spooned over some steamed or roasted asparagus. Or feel free to make a double batch and pour it over a pile of white rice!