Primal Shortcut Baked Beans
This past Memorial Day, my family got together, as we do for every occasion, for a big ol pot luck supper. We had our traditional smoked pork butt with all the fixins. I don't know what quite goes better with barbeque pork than….barbeque baked beans. True, legumes are not a favorite among the paleo peeps,…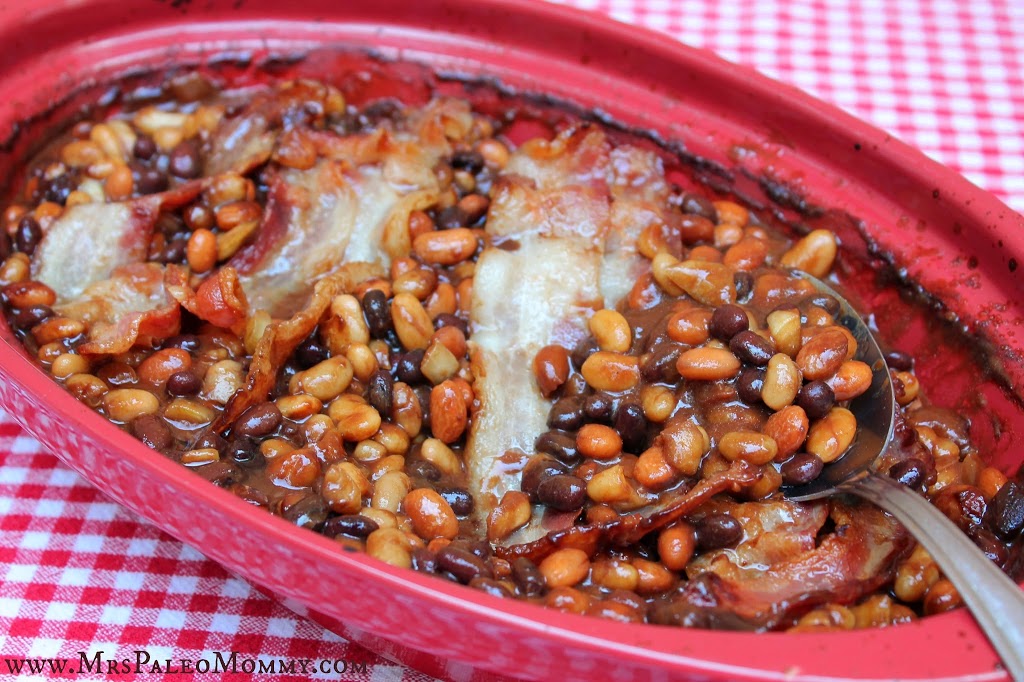 This past Memorial Day, my family got together, as we do for every occasion, for a big ol pot luck supper. We had our traditional smoked pork butt with all the fixins. I don't know what quite goes better with barbeque pork than….barbeque baked beans. True, legumes are not a favorite among the paleo peeps, but every once in a while you just have to indulge, ya know? These particular baked beans are still gluten-free, refined sugar-free, and Primal friendly. The best part is, they only take 30 minutes to make!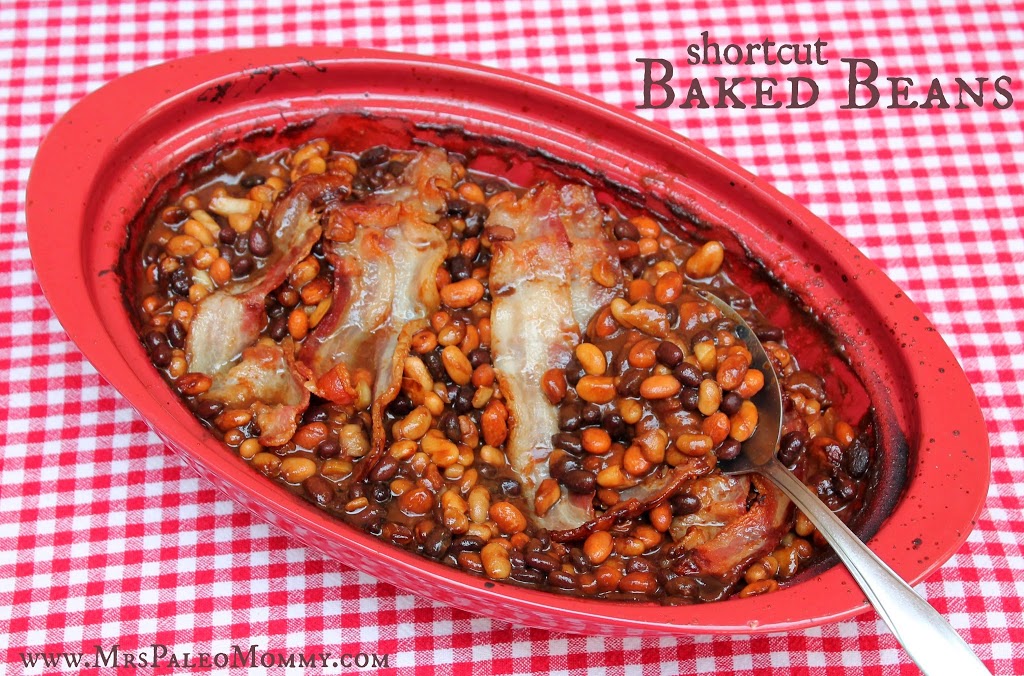 Baked Beans
serves 16
Ingredients:
2 16oz can black beans, drained and rinsed
1 16oz can pinto beans, drained and rinsed
1 16oz can navy beans, drained and rinsed
1/4 C paleo ketchup
1 TB instant coffee
1 TB coconut aminos
3 TB molasses
3 TB cocoa powder
1/4 tsp garlic powder
1/4 tsp ground ginger
1/2 tsp onion powder
1/2 tsp mustard
1/4 tsp paprika
1/4 tsp cayenne pepper
1/4 tsp white pepper
4 strips bacon
Directions:
Preheat oven to 350
Pour beans into a baking dish and set aside
Add remaining ingredients to a small sauce pan over medium heat and stir until combined.
Add salt to taste.
Remove from heat and pour over beans.
Top with bacon and cook 20 minutes.