2014 Holiday Gift Guide – For the Foodie
Heather Holland's Holiday Gift Guide – Part 1 For the foodie: 1. Paderno Spiral slicer. Of all my kitchen gadgets, I use this the most. My husband declares this is the best gift he has ever given me, because he loves my pasta dinners. This baby can make noodles out of anything (anything with a…
Heather Holland's Holiday Gift Guide – Part 1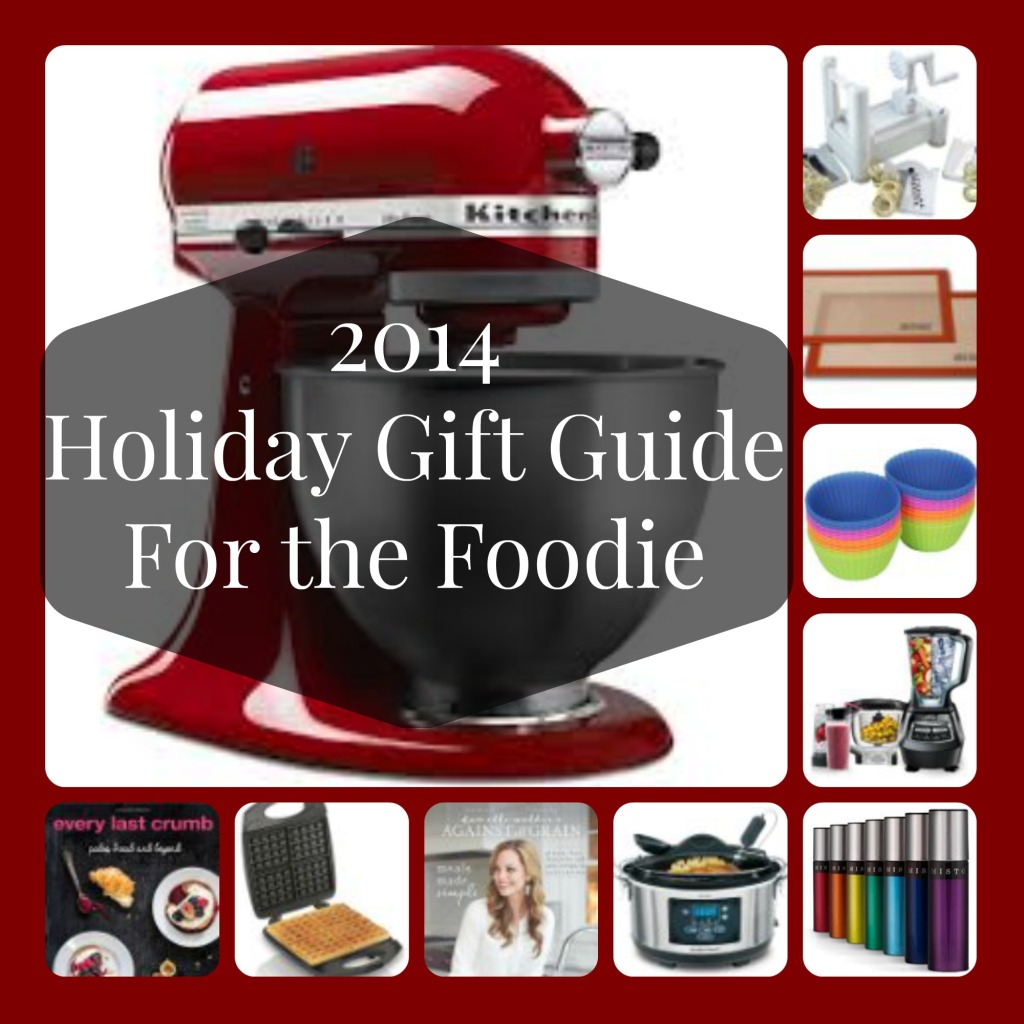 For the foodie:
1.
Paderno Spiral slicer.
Of all my kitchen gadgets, I use this the most. My husband declares this is the best gift he has ever given me, because he loves my pasta dinners. This baby can make noodles out of anything (anything with a core, not a giant seed.). This is the easiest way to enjoy pasta on a grain-free diet, without spending big bucks on specialty flours and making a huge mess in your kitchen 😉
Say goodbye to foil. These food grade silicone baking mats are amazingly non-stick. Perfect for cookies, candy, cheese….anything you don't want sticking to your pretty pans. They clean up so easily, and are incredibly durable. Get this set of two, one for you, and one for a special someone!
I have an old-school Ninja that was handed down from my brother-in-law, (Thank you Jerry!) which I LOVE, but I am dreaming of this new and improved complete blender set. THREE sets of blades for ultimate blending. I sat in awe (maybe more than once) watching the hour-long infomercial as cupid shot me with his love darts. The commercial explains in detail the nutrient-releasing power of this awesome gizmo. Seriously. I need this.
A quality slow-cooker is essential for every food lover. Our busy lives are always throwing us those curve-ball days that you just don't feel like standing in the kitchen slaving over a good meal, no matter how much you love to cook. Having a crock pot on hand has saved my sanity many a curve-ball day. Also perfect for fixing up some gut healing bone broth to keep handy for those sick days. Every cook needs a crock.
Another eco-friendly baking essential, these cupcake liners are easy to clean, and save you money never again spent on paper or foil liners. They come with a lifetime guarantee. And they are so cute!
Most people are unaware that conventional oil sprays like Pam use aerosol and chemical propellants which can damage your stainless steel cookware. This conveniently refillable oil sprayer is an eco-friendly option, and it comes in lots of pretty colors. I love my stainless steel Misto.
Grain free waffles are easy to whip up, and have become a weekend tradition for the Hollands. Such a special treat to enjoy together on a Saturday morning. They also make an awesome bread replacement. I can enjoy all of my old favorite sammich combinations thanks to my waffler!
8.
 Against All Grain's Meals Made Simple
Danielle Walker happens to be the first Paleo blogger I ever started following. I own, and love, her first cookbook, Against All Grain. I have heard great things about her newest release and cant wait to add it to my collection.
9.
 Brittany Angell's Every Last Crumb
Brittany is my absolute FAVORITE gluten-free blogger. She has made baking enjoyable for me once again. Her recipes are spectacular….she is a gluten-free miracle worker. Not one dish of hers have I tried that I didn't love. I am really anticipating the release of her new book!
And of course, the mother of all kitchen supplies, a KITCHEN AID! Every home maker dreams of owning one of these beauties. Myself included. Over 20 colors to choose from. I guarantee the receiver of this baby will be eternally grateful. And thank you in cookies.