Venison Chili
It's that time of the year again…. Time to break out the winter coats, flannel sheets, and crock pots! This one pot wonder can cook low and slow, or be done in 45 minutes on your stove top. Win-win! Ingredients: 1 lb ground venison 1 large sweet onion, chopped 1 green bell pepper, chopped 1 red bell…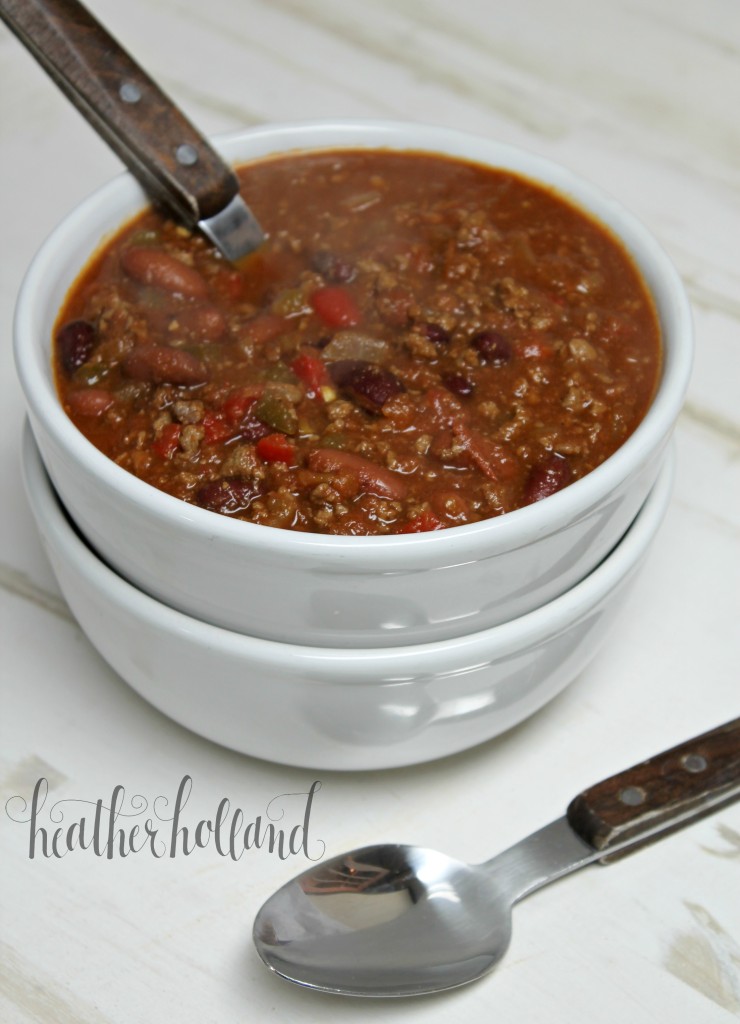 It's that time of the year again…. Time to break out the winter coats, flannel sheets, and crock pots! This one pot wonder can cook low and slow, or be done in 45 minutes on your stove top. Win-win!
Ingredients:
1 lb ground venison
1 large sweet onion, chopped
1 green bell pepper, chopped
1 red bell pepper, chopped
2-3 cloves garlic, minced
2 TB butter
1 can (15oz) dark red kidney beans, drained
1 can (15oz) light red kidney beans, drained
1 can (28oz) crushed tomatoes
2 TB red wine vinegar
3 TB chili powder
1 TB instant coffee
1 TB coconut sugar
1 tsp ground cumin
1/4 tsp allspice
1/4 tsp coriander
1/8 tsp cayenne pepper
Directions:
In a large pot, melt butter over medium-high.
Add onions and cook until translucent.
Add venison, and cook until browned.
For stovetop: Add remaining ingredients and bring to a simmer. Reduce heat to medium-low and cook 30 minutes.
For crockpot: Transfer to a crock pot with remaining ingredients and cook on low 6-8 hours.
For Paleo or SCD: omit beans and increase venison to 1 1/2 lbs