Chimichurri Sauce Recipe
I am a sauce lover. I am never one to pass up the gravy, I always ladle an extra portion of sauce on my pasta, and i pour every last drip from the pan when I serve up our dinner. To me, the sauce is like the cherry on the cake. It was already good,…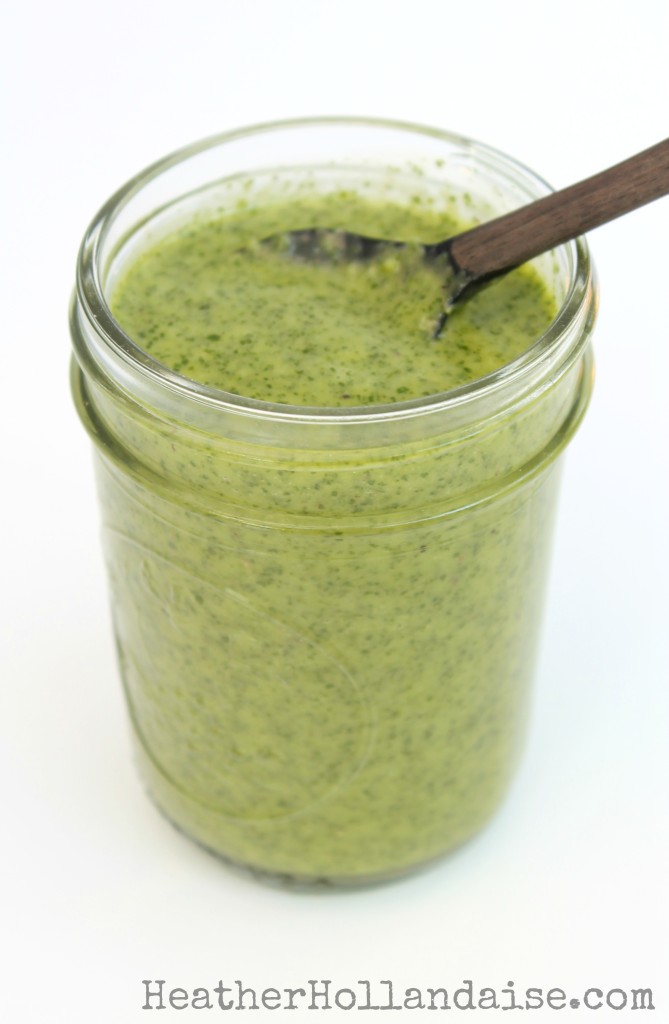 I am a sauce lover. I am never one to pass up the gravy, I always ladle an extra portion of sauce on my pasta, and i pour every last drip from the pan when I serve up our dinner. To me, the sauce is like the cherry on the cake. It was already good, but sauce just made it MAZIN!
This Chimichurri Sauce is one of my absolute favorites. I could just eat it with a spoon. It's so versatile, you can put it on anything. Steak, chicken, fish, veggies. It's glorious.

Chimichurri
This garlic herb sauce is a wonderful addition to almost any dish. Perfect on grilled steak, chicken, fish, and even veggies!
Ingredients
1 cup cilantro
1 cup parsley
4 garlic cloves
⅔ cup olive oil
¼ cup red wine vinegar
¼ cup onion, chopped
2 TB lemon juice
½ tsp salt
½ tsp pepper
Instructions
Add all ingredients to a blender or food processor and blend until smooth. Chill until ready to serve.