Grain free Cheddar Chive Waffles
Lettuce wraps are great…but they can get old. They can also get messy. I wanted a sandwich bread or bun that could hold up to the mess, but I don't have the time to bake fresh bread every week. So I started using my waffles. The easiest grain-free sandwich solution. Waffles are crispy and moist…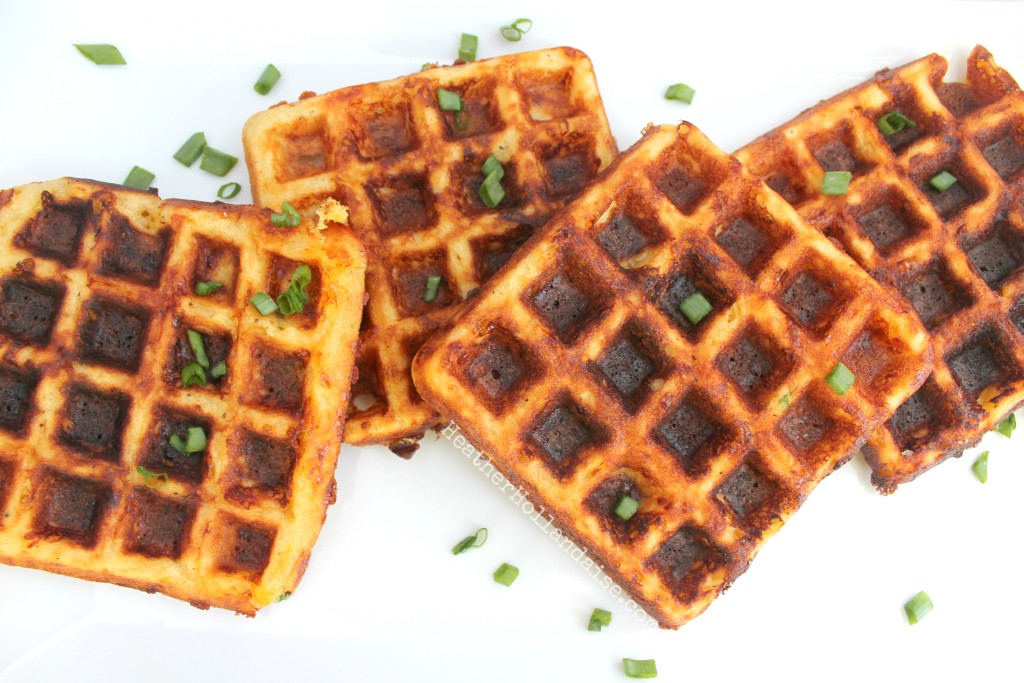 Lettuce wraps are great…but they can get old. They can also get messy. I wanted a sandwich bread or bun that could hold up to the mess, but I don't have the time to bake fresh bread every week. So I started using my waffles. The easiest grain-free sandwich solution. Waffles are crispy and moist and can hold up to the sloppiest of sandwich fillings. The little grooves are perfect for spreading mayo or almond butter. Life changed.
I decided to up it a notch and create a savory version of my waffles to enjoy specifically as a bun. The blend of spices, cheese, and herbs gave these waffles so much personality. They can be enjoyed as a sandwich, a hamburger bun, morning toast, or a side of bread to accompany your dinner. I am in love.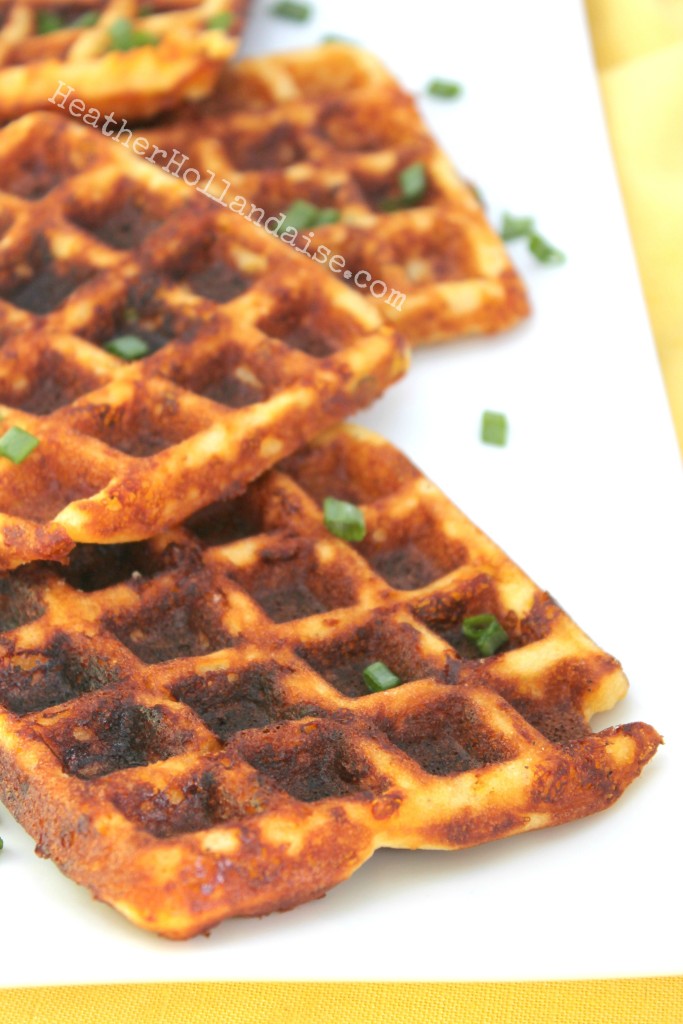 Grain free Cheddar Chive Waffles
Use these waffles as a hamburger bun, sandwich bread, texas toast....the possibilities are endless!
Ingredients
1½ c almond flour
¾ c tapioca flour
1 tsp baking soda
1 tsp onion powder
1 tsp garlic powder
¼ tsp black pepper
½ tsp salt
2-3 TB fresh chives, chopped
1 TB fresh parsley, chopped
1 C cheddar cheese, shredded
½ c coconut or almond milk
2 eggs
½ TB honey
2 TB coconut oil (or butter), melted
1 tsp apple cider vinegar
Instructions
Preheat waffle iron.
Combine dry ingredients in a mixing bowl and mix well.
Add remaining ingredients and mix until incorporated.
Pour into your waffle iron about ¼ c of batter (depending on the size of your waffle iron) and close.
Cook about 2 minutes, until waffle iron stops steaming, and remove with a fork.