Fun Lunch Kebabs and Paleo Hummus
    Looking for fun lunch ideas as your kids head back to school? Kebabs are your answer. These are so easy to put together, mess free, and the kids love them! Pair with some fresh veggies and hummus, and you've got a complete, nutrient packed meal!     To make these meat and cheese…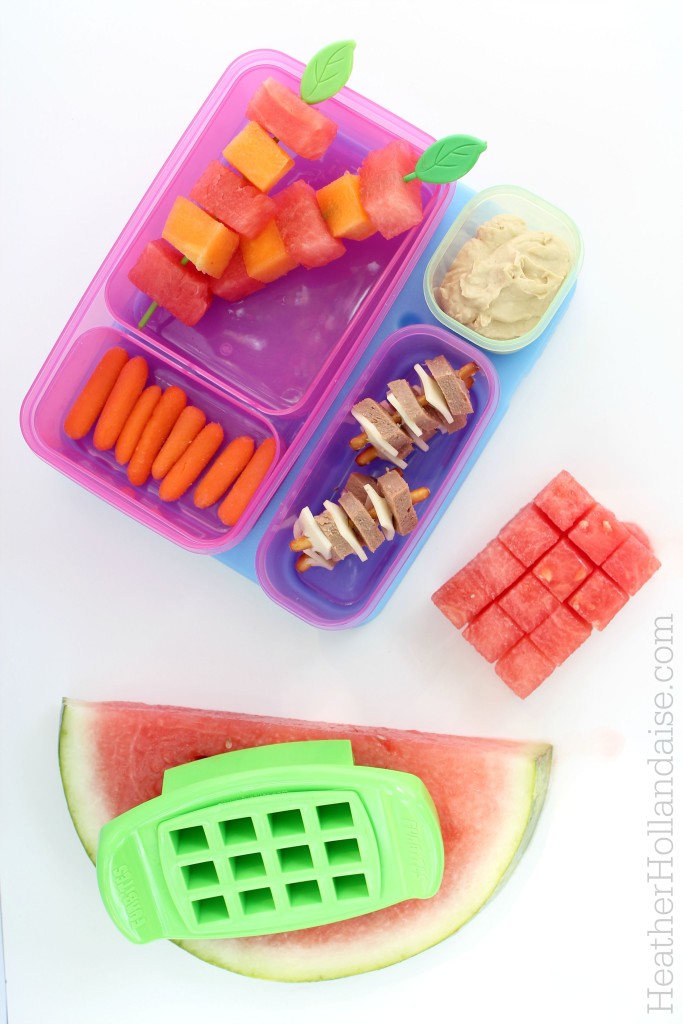 Looking for fun lunch ideas as your kids head back to school? Kebabs are your answer. These are so easy to put together, mess free, and the kids love them! Pair with some fresh veggies and hummus, and you've got a complete, nutrient packed meal!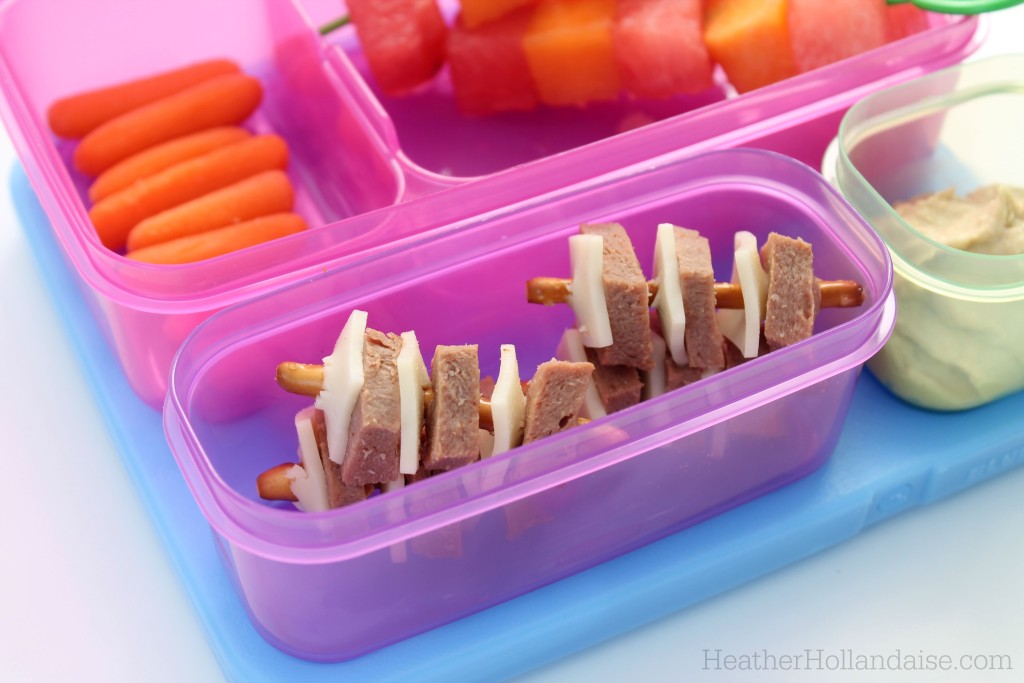 To make these meat and cheese kebabs, I cut up some organic, nitrate-free, grass-fed beef balogna (from US Wellness) and some provolone cheese using my Funbites square cutter. Then just skewer them onto a gluten free pretzel stick! Easy peasy.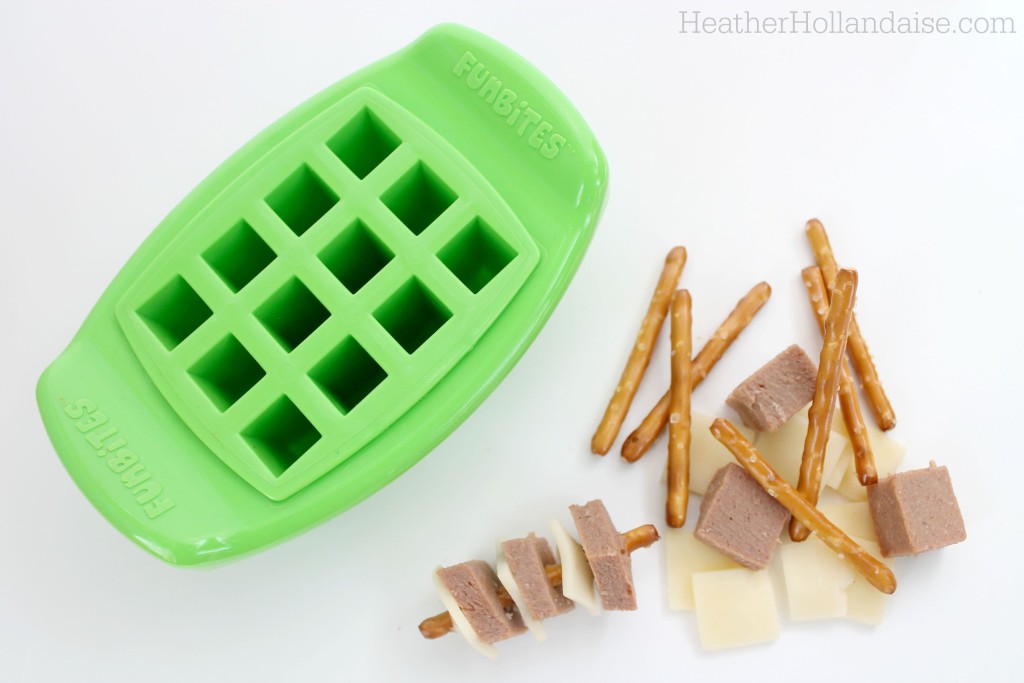 We love these Funbites food cutters! They make the process quick and easy. There's no making a million cuts, its just one little push and then pop them out! My little ones love the tiny little bite sized shapes.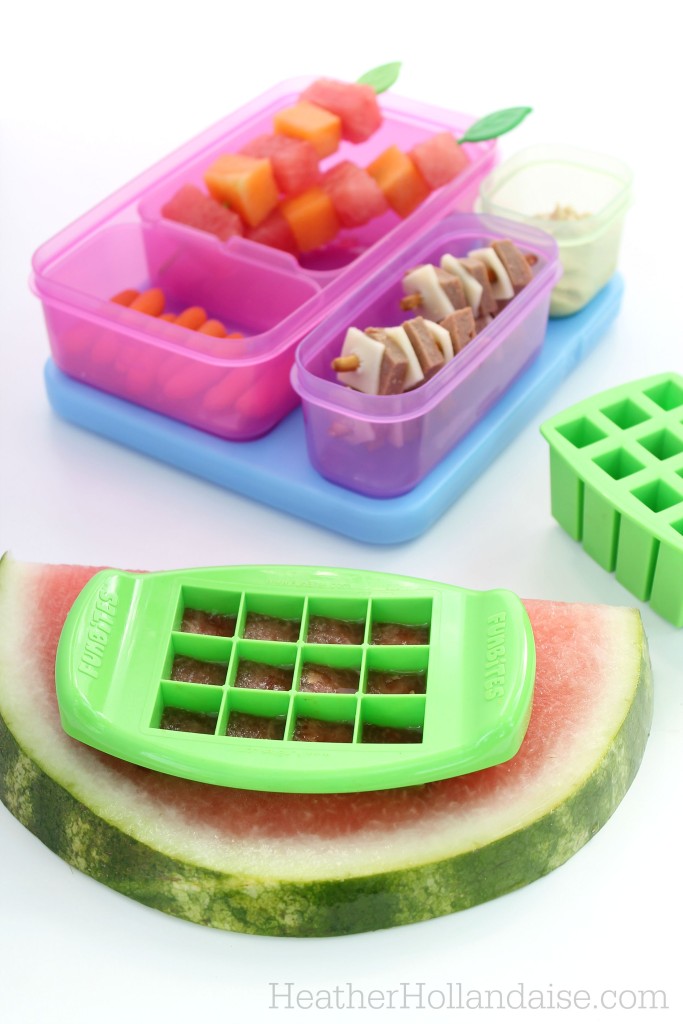 These are perfect for cutting up fruit for little hands. Just slice the fruit to your desired thickness, push the cutter in…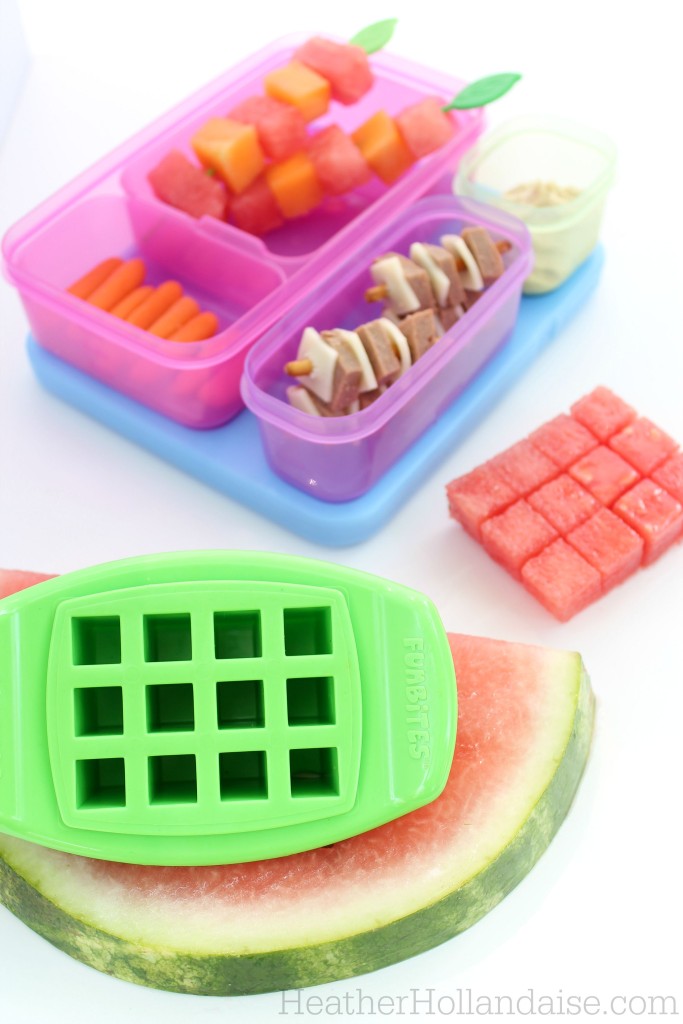 …and pop em out! See, wasn't that easy? Even the kids can do it. My three year old loves playing with her Funbites cutter.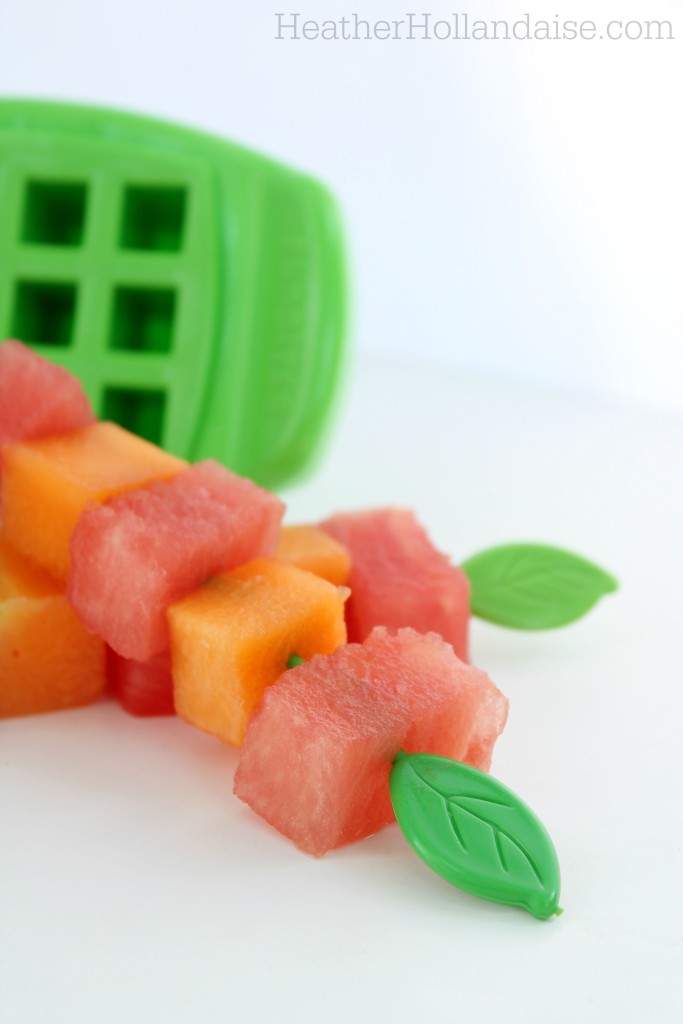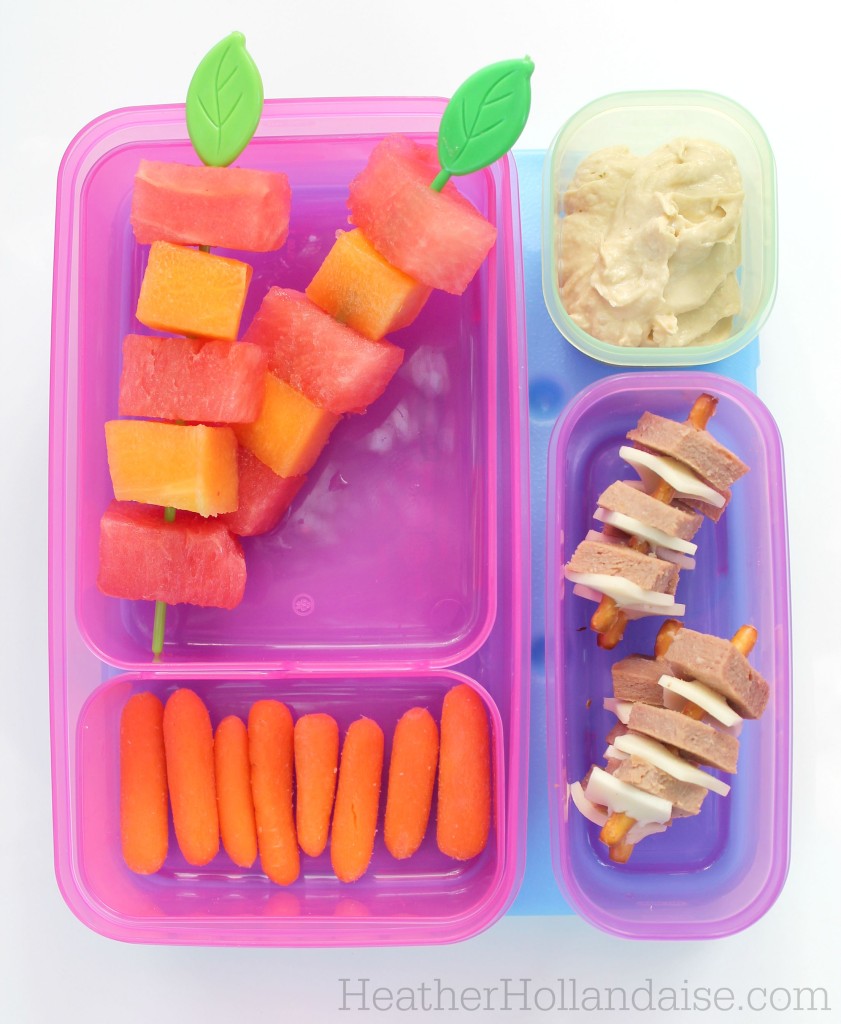 To bring it all together, I added some carrots and Paleo Hummus for dipping. A yummy, healthy meal that's fun to create and fun to eat! I packed it all up in these awesome Lunchblox I found on sale at Kroger.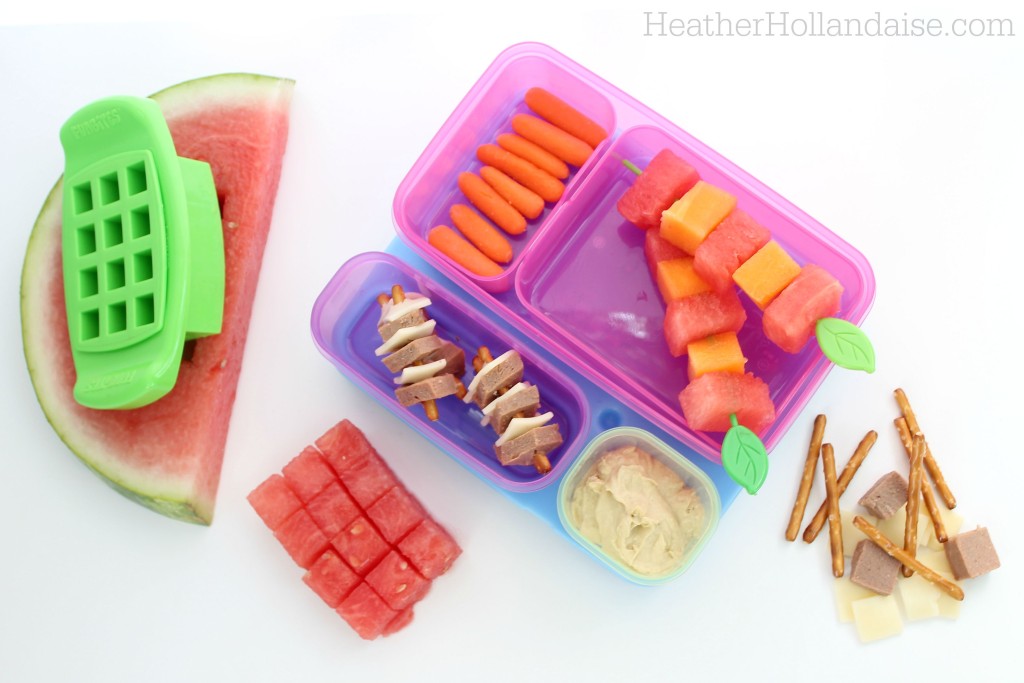 Paleo Hummus
Fun Lunch Kebabs and Paleo Hummus
Bean-free Paleo Hummus
Ingredients
4 C cauliflower florets
½ C tahini
4 garlic cloves, minced
¼ c lemon juice
¼ c olive oil
1 tsp paprika
¾ tsp salt
Instructions
Add all ingredients to a high-powered blender and blend until smooth and creamy. Garnish with a drizzle of olive oil and a sprinkle of paprika.
I was not financially compensated for this post. The products I mention are ones that I love. All opinions are my own.