FunBites Minion Banana Pancakes
Our FunBites Minion cutter has been getting quite a bit of use around here! In fact, it hasn't made it a day without being used. Lyla literally woke up this morning asking if we can make breakfast with her goggles. These cute little Minion pancakes are by far her favorite creation. She gobbled them all up!…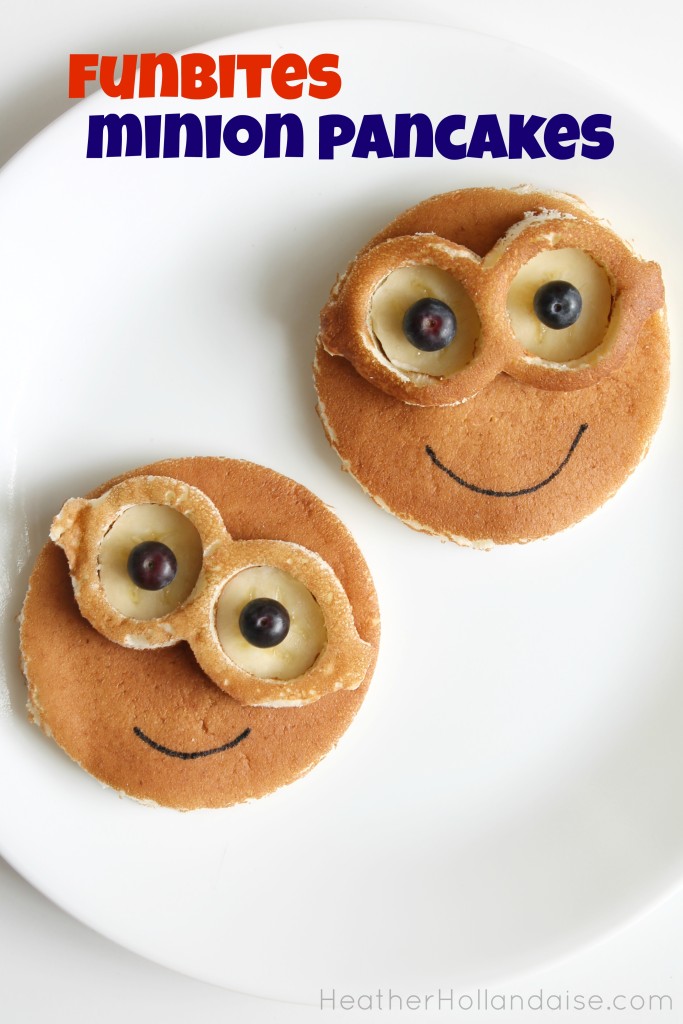 Our FunBites Minion cutter has been getting quite a bit of use around here! In fact, it hasn't made it a day without being used. Lyla literally woke up this morning asking if we can make breakfast with her goggles. These cute little Minion pancakes are by far her favorite creation. She gobbled them all up! After a little play time of course. Bee-doh Bee-doh!! These Paleo Banana Pancakes are just as simple for you to whip up as they are for your little ones to cut into minions. All you need is a few ingredients, a funbites cutter, and some imagination!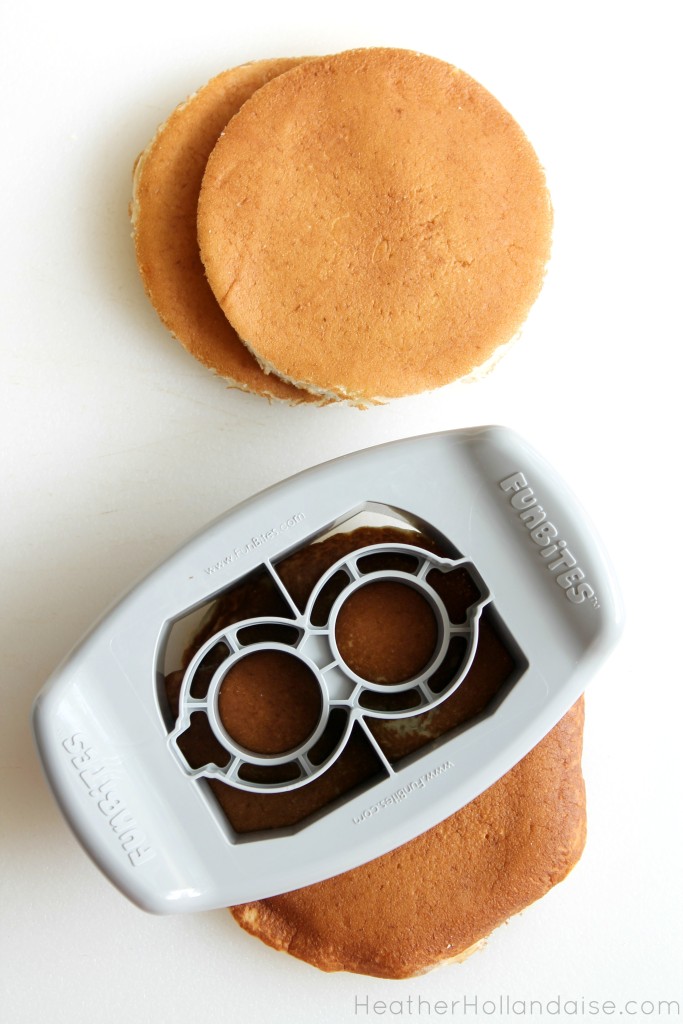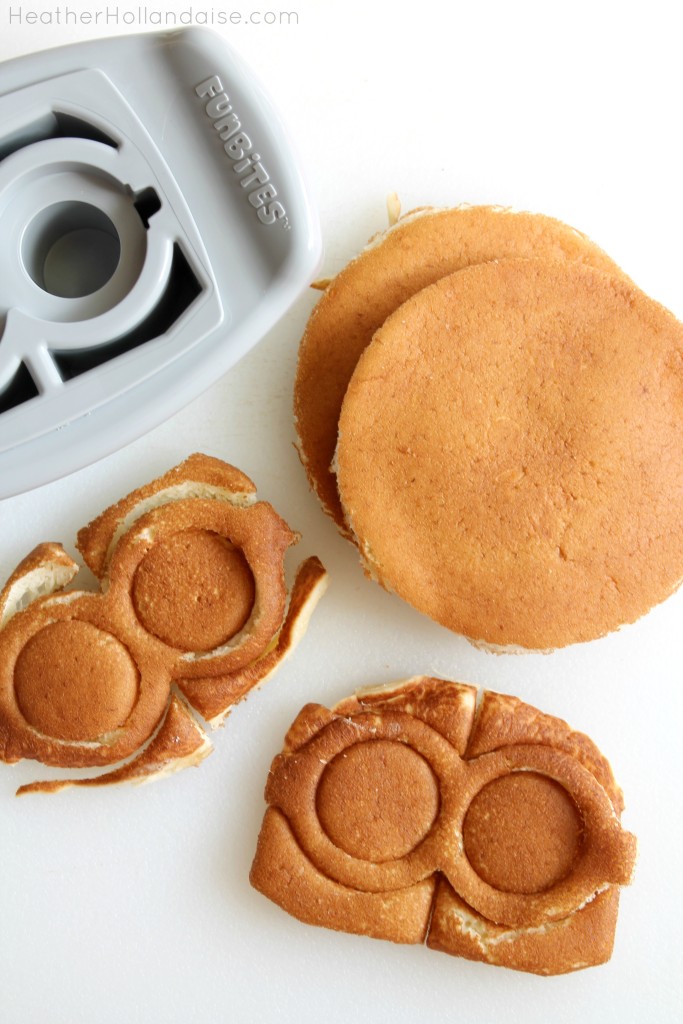 If you're OCD like me, use a round cookie cutter or the rim of a large cup to make perfect circles before assembling.

FunBites Minion Banana Pancakes
Ingredients
2 bananas
2 eggs
¼ tsp baking powder
blueberries to garnish
Instructions
In a mixing bowl, or food processor, blend together one banana, eggs, and baking powder.
Pour about ¼ C of batter into a greased skillet over medium heat.
Cook until bubbles start to form, flip.
Cook about 20 seconds and remove from skillet.
Using two of your pancakes, cut 4 sets of minion goggles.
Slice the remaining banana and arrange slices on pancakes for eyes.
Top each banana slice with a blueberry.
Add goggles to each pancake, and using a food pen finish with a smile!