Gluten Free Cranberry Orange Biscotti
I have become very dependent on caffeine lately. I was never much of a coffee drinker until after my second child started walking. Taking care of two toddlers (and attempting to keep the house clean) is a lot of work. Add blogging and homeschooling on top of that….and I'm up to about three cups a…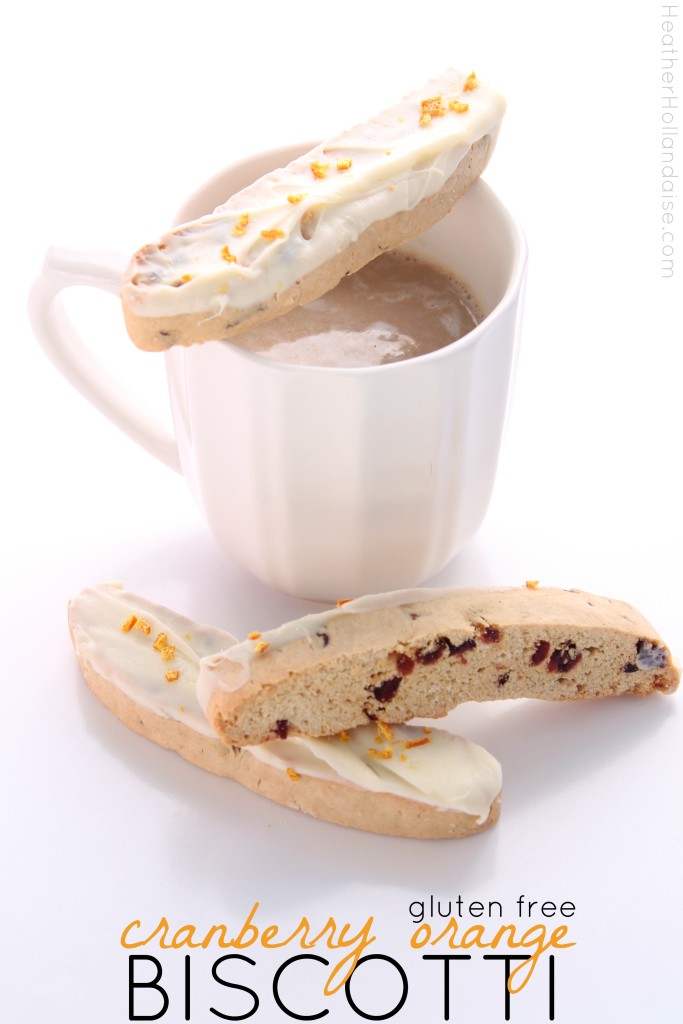 I have become very dependent on caffeine lately. I was never much of a coffee drinker until after my second child started walking. Taking care of two toddlers (and attempting to keep the house clean) is a lot of work. Add blogging and homeschooling on top of that….and I'm up to about three cups a day. Whether i'm waking up to a hot cup of coffee, or mellowing out in the evening with a nice Chai latte, I like to have a little something to munch on.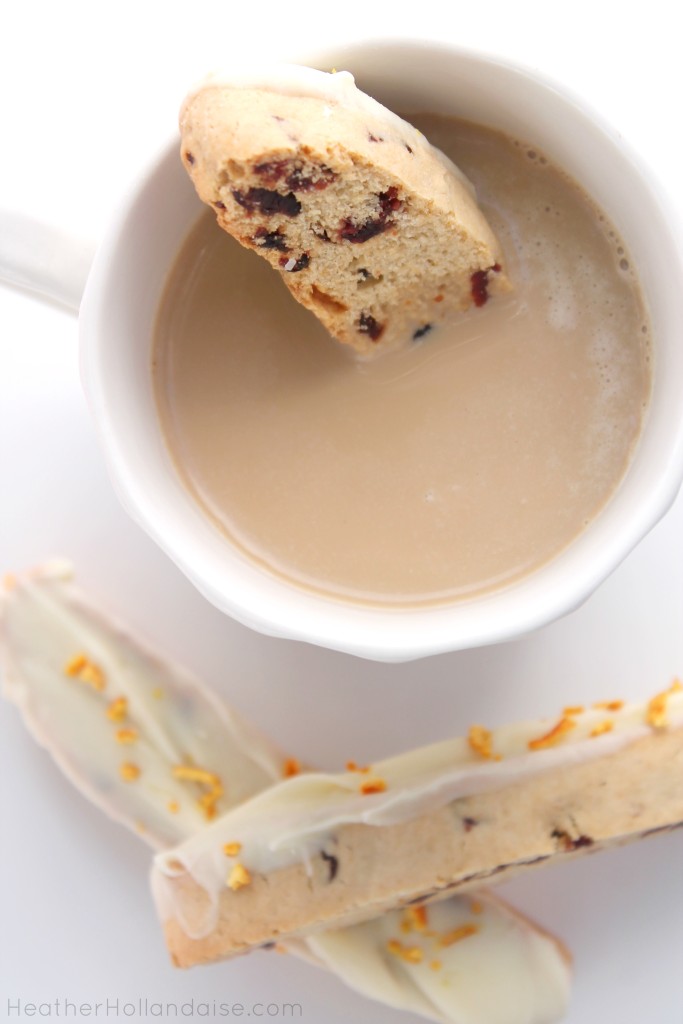 Biscotti is my absolute ideal accompaniment to a cup of coffee or tea. They add just the right amount of sweetness to balance the dark, bold flavor, and they are so crunchy and perfect for dunking. It's like a crouton for your coffee! Cranberry and orange is one of my very favorite flavor combos. Bright and tangy, sweet and sour. Add a little white chocolate, and you have one delectable treat. I am going to try very hard to save some of these for my Memere, Mom, and Aunt Wendy. These ladies introduced me to my love of tea. I couldn't make biscotti without sharing with them! Thankfully, this recipe makes a good 3 dozen. They should make it to the weekend. I hope.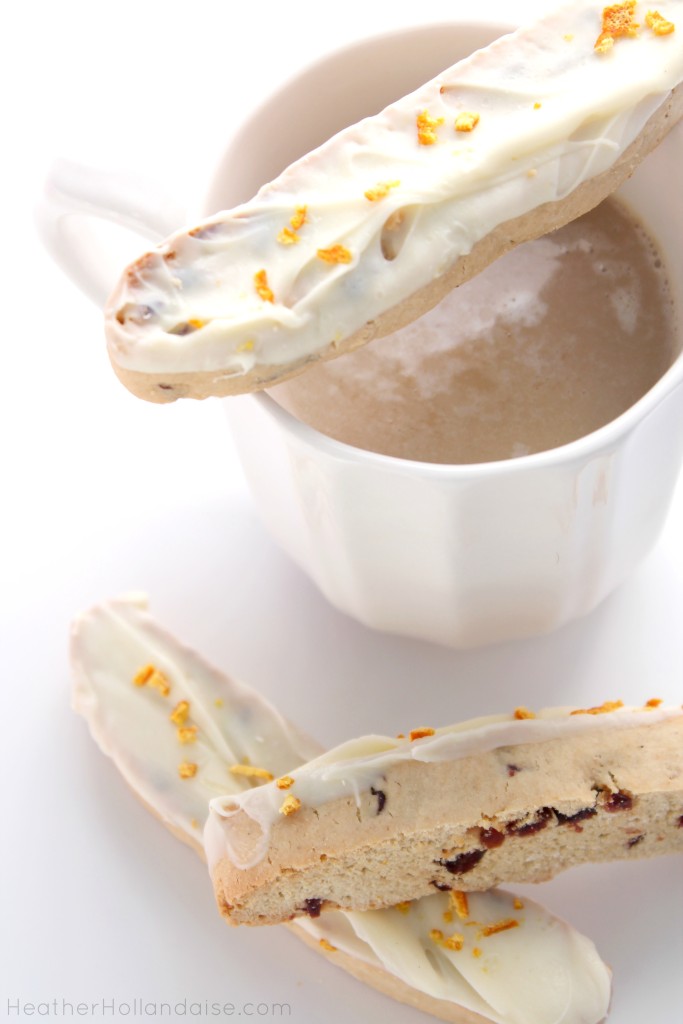 Gluten Free Cranberry Orange Biscotti
Ingredients
3 C gluten free baking flour
½ C sugar
½ C brown sugar, packed
¼ C butter, softened
4 tsp grated orange peel, divided
3 eggs
3 tsp baking powder
¼ tsp salt
1 C dried cranberries, chopped
8 oz white chocolate chips (optional)
Instructions
preheat oven to 350.
in a large mixing bowl, beat sugar, brown sugar, and butter with electric mixer until combined.
add 2 tsp orange peel and eggs. mix well.
add flour, baking powder and salt. mix well.
fold in cranberries.
Shape dough into 3 rolls, about 7 inches long.
Place rolls on lined baking sheet, about 3 inches apart.
Flatten each roll to about ¾ in thickness. They should make a 3in x 7in rectangle.
bake 20-25 minutes until slightly golden brown and center is firm.
Transfer to cooling rack and cool 5 minutes.
Slice each rectangle into ½ in slices. Place slices cut side up on cookie sheet.
Bake 6-8 minutes each side until dry. Remove and cool completely.
Melt chocolate in a double boiler (or in the microwave at 30 second increments) and dip one length of each slice.
Sprinkle immediately with remaining orange peel.
Let stand until chocolate is set.
Store in an airtight container.
Take a look at this collection of fantastic cranberry recipes from my fellow foodie friends: