Gluten Free S'more Bites
After successful completion of my Gluten Free and Paleo Graham Crackers, I was finally able to go s'more crazy! While I firmly believe there is no time better spent than a cool fall evening around the fire with your family roasting marshmallows, sometimes you just need a s'more in a jiffy. I've put together a 4-part series…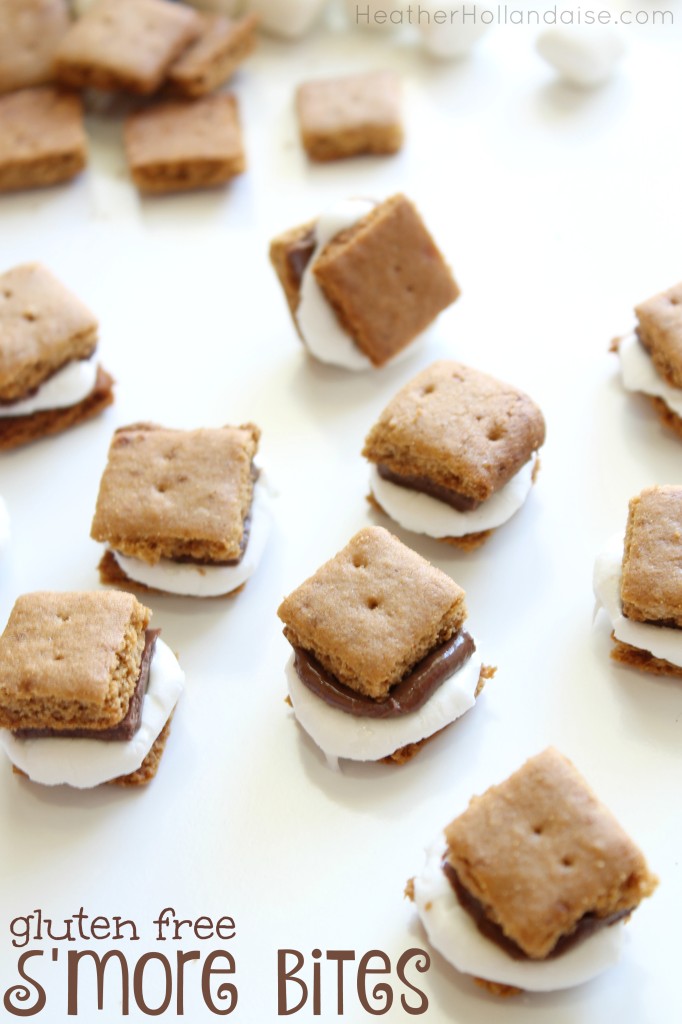 After successful completion of my Gluten Free and Paleo Graham Crackers, I was finally able to go s'more crazy! While I firmly believe there is no time better spent than a cool fall evening around the fire with your family roasting marshmallows, sometimes you just need a s'more in a jiffy. I've put together a 4-part series of fun treats that bring the s'mores indoors.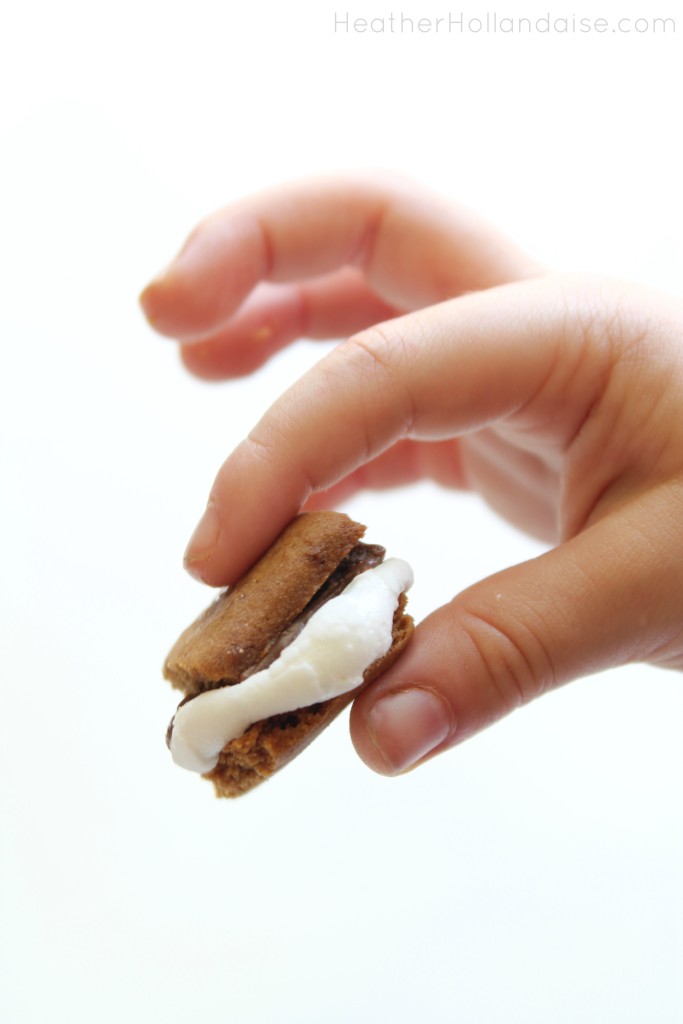 Quick, easy, and delicious, these Gluten Free S'more Bites make a fun little appetizer for any occasion. Use my Gluten Free Graham Crackers and some homemade marshmallows, and they can be made sugar free! My little one loved putting these together. And of course, she loved eating them even more. Perfect little bites for tiny hands. (and tiny tummies.) No fire required, just three ingredients and an oven, and you are ready to whip up some tasty S'more D'oeuvres.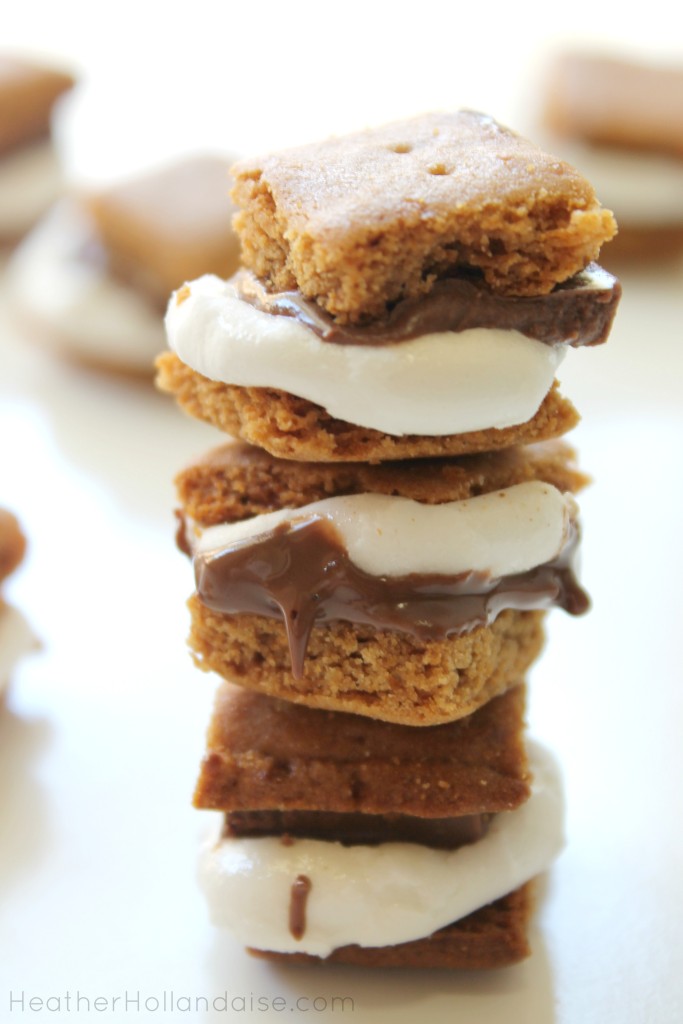 Gluten Free S'more Bites
Ingredients
1 batch of Gluten Free or Paleo Graham Cracker Bites
2 Hershey bars, broken into squares
48 mini marshmallows
Instructions
Arrange 48 graham crackers on a parchment or silpat lined baking sheet.
Top each Graham Cracker with a marshmallow.
Place in oven and broil on low for 2-3 minutes, until marshmallows turn slightly golden on top.
Remove from oven.
Carefully top each marshmallow with a square of chocolate and remaining Graham Crackers.
Allow to cool, and serve.