Double Chocolate Brownie Muffins
To make my mornings a little more simple around these holidays, I wanted an easy grab and go option for my busy weeks ahead. So I grabbed my little helpers, and together we whipped up the most delectable Double Chocolate Muffins. While I certainly devoured them per their intended purpose, first thing this morning with my…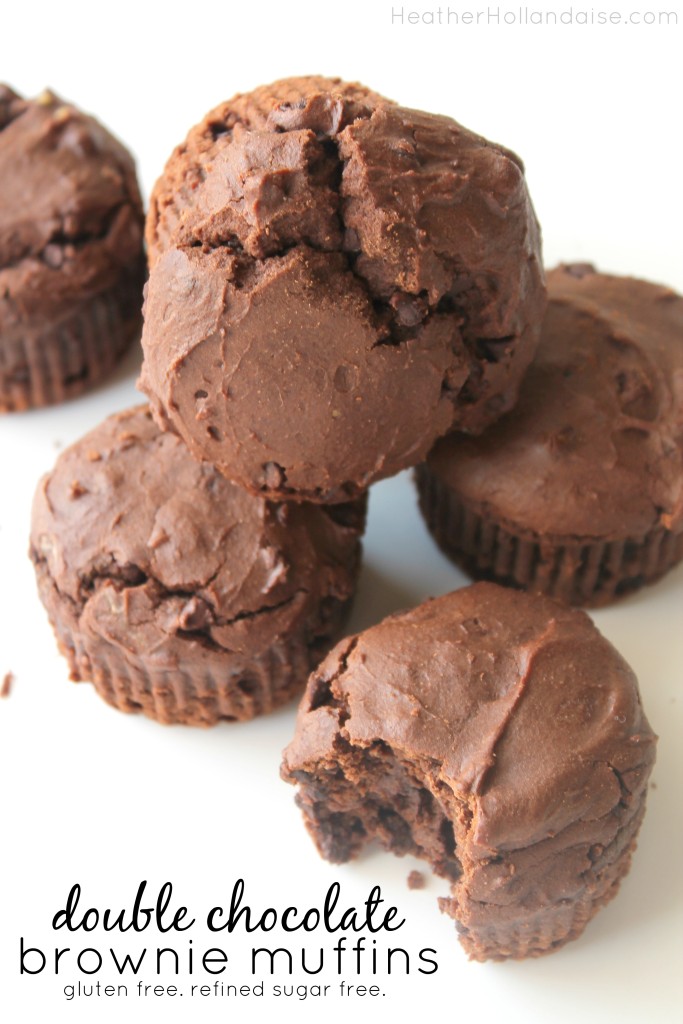 To make my mornings a little more simple around these holidays, I wanted an easy grab and go option for my busy weeks ahead. So I grabbed my little helpers, and together we whipped up the most delectable Double Chocolate Muffins. While I certainly devoured them per their intended purpose, first thing this morning with my giant cup of coffee, they were so decadent and fudgy that I just could not justify giving them to my children for breakfast. So as not to mislead, I decided "brownie muffins" was a suitable title. Gluten and refined sugar free, I'm pretty sure these are better than stopping for a donut or pouring a bowl of cereal. Get the best of both worlds – a warm, moist, fudgy brownie in muffin form! Enjoy a nice after dinner treat, mid-day snack, or just go ahead and grab one as you run out the door this morning. I won't tell if you won't.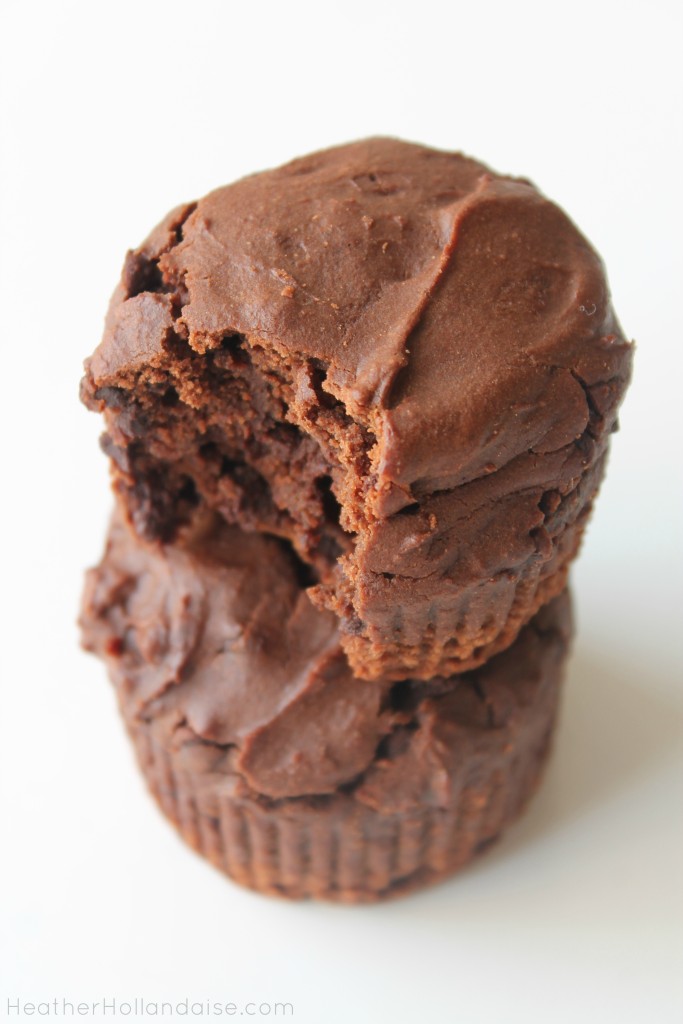 Double Chocolate Brownie Muffins
Ingredients
½ C butter, softened
1 C coconut sugar
2 tsp vanilla
⅓ C sour cream
2 eggs
1 C milk
2 C gluten free baking flour*
2 tsp baking powder
⅔ C cocoa powder
½ tsp salt
1½ C mini chocolate chips*
Instructions
Preheat oven to 350.
In a large mixing bowl, cream butter, sugar, vanilla, and sour cream.
Add eggs and mix well.
In a separate bowl, combine flour, baking powder, cocoa powder, and salt.
Add flour mixture and milk to butter mixture and mix well.
Line a muffin tin with 12 cupcake liners and fill, or use a mini muffin tin in two batches.
Bake 25-28 minutes, until a toothpick inserted in the center comes out mostly clean.
Allow to cool 1-2 minutes before removing.
Notes
*I use Bob's Red Mill Gluten Free Baking flour, which does contain xanthan gum.
*I use Enjoy Life chocolate chips