Paleo Venison Stroganoff
We had a lick of summer this week, with sunshine and temperatures so high I was in my shorts getting eaten up by mosquitos. Apparently it was just a tease. The week ahead of us is full of rainy freezing winter weather. But spring will be here before we know it, according to Phil. While we…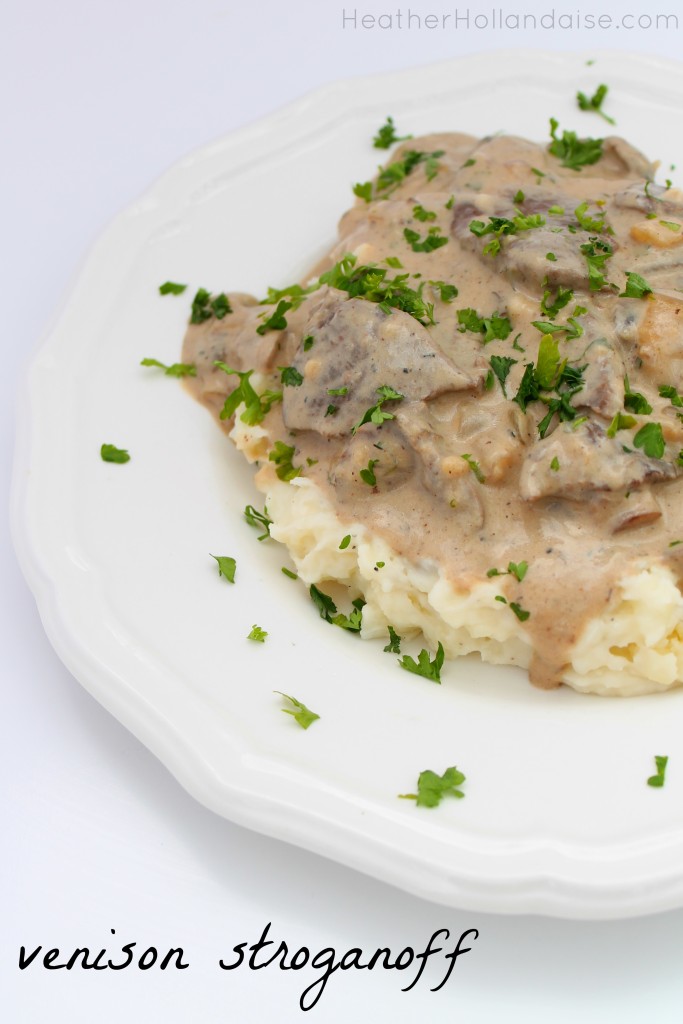 We had a lick of summer this week, with sunshine and temperatures so high I was in my shorts getting eaten up by mosquitos. Apparently it was just a tease. The week ahead of us is full of rainy freezing winter weather. But spring will be here before we know it, according to Phil.
While we still have a few more weeks of winter, you have GOT to try this Stroganoff. There are a lot of versions of stroganoff out there, but this one is the best I've ever made. I swapped the traditional egg noodles for a pile of creamy mashed potatoes. This is the delicious, stick to your ribs, meat and potatoes kind of meal my husband loves. You can serve it with potatoes, noodles, rice, or even my Parsnip Puree. If you don't have venison, beef works just fine. Either way, your taste buds are going to sing!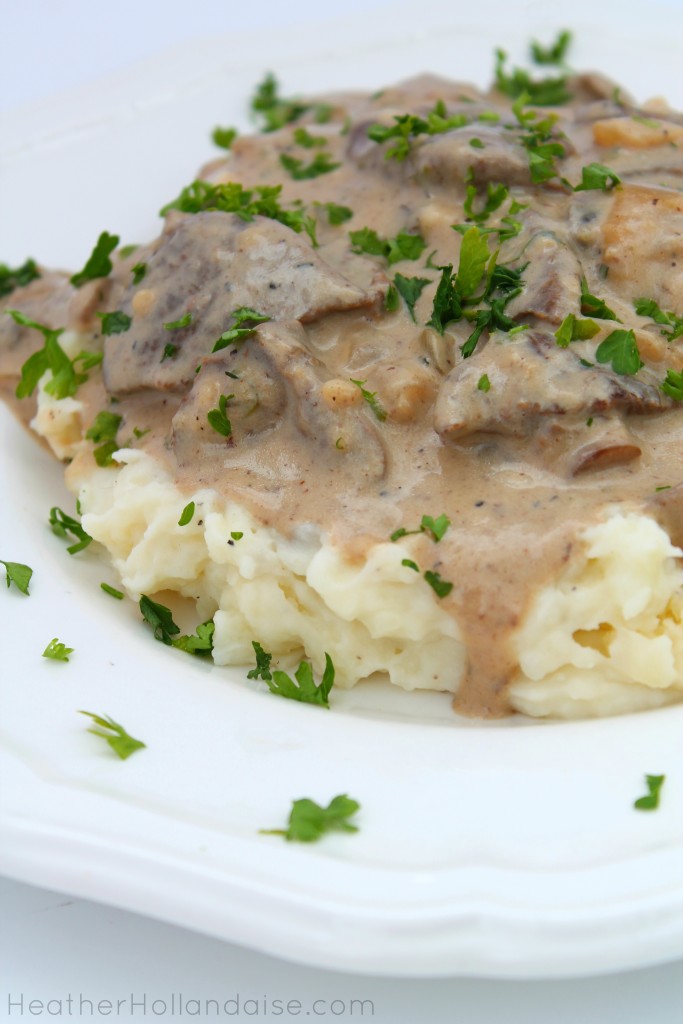 Paleo Venison Stroganoff
Ingredients
1½ lbs Venison stew meat
8 oz white mushrooms, rinsed and sliced
1 sweet onion, diced
1 C Venison stock
1½ C full fat coconut milk (or half & half)
2 TB unsalted butter
¼ C red wine
1 tsp minced garlic
1 tsp fresh thyme, minced
1 bay leaf
Parsley to garnish
salt and pepper to taste
Instructions
In a large skillet, melt butter over medium heat.
Add garlic and onions.
Cook, stirring frequently, about 3 minutes until soft and translucent.
Add meat to skillet and cook 3 minutes per side. Dont stir too much, you want a nice sear on each side.
Add mushrooms to the pan and toss.
Stir in venison stock, coconut milk (or half & half), cooking wine, thyme, and bay leaf.
Reduce heat to low and cover.
Cook 15 minutes, stirring occasionally, until thickened.
Season with salt and pepper, to taste.
Serve over mashed potatoes.
Add parsley to garnish.