Slow Cooker Buffalo Chicken Stuffed Sweet Potatoes
This is another recipe that follows the same basic principles as my BBQ Loaded Sweet Potatoes. Sweet Potatoes are just so perfect for stuffing! Ive also got an awesome recipe on Instagram for Sloppy Joe Sweet Potatoes. So good. Eve ryone loves a dish that you can just toss into a pot and forget about…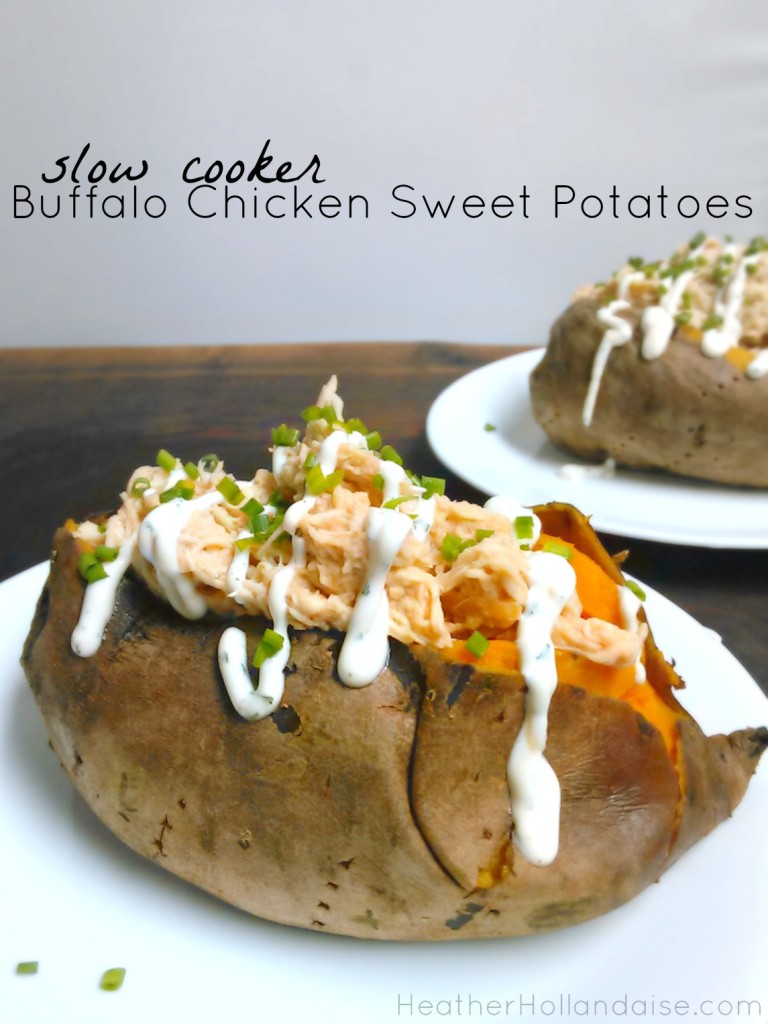 This is another recipe that follows the same basic principles as my BBQ Loaded Sweet Potatoes. Sweet Potatoes are just so perfect for stuffing! Ive also got an awesome recipe on Instagram for Sloppy Joe Sweet Potatoes. So good. Eve
ryone loves a dish that you can just toss into a pot and forget about all day. It literally took me 6 minutes total to make an amazing meal for my family.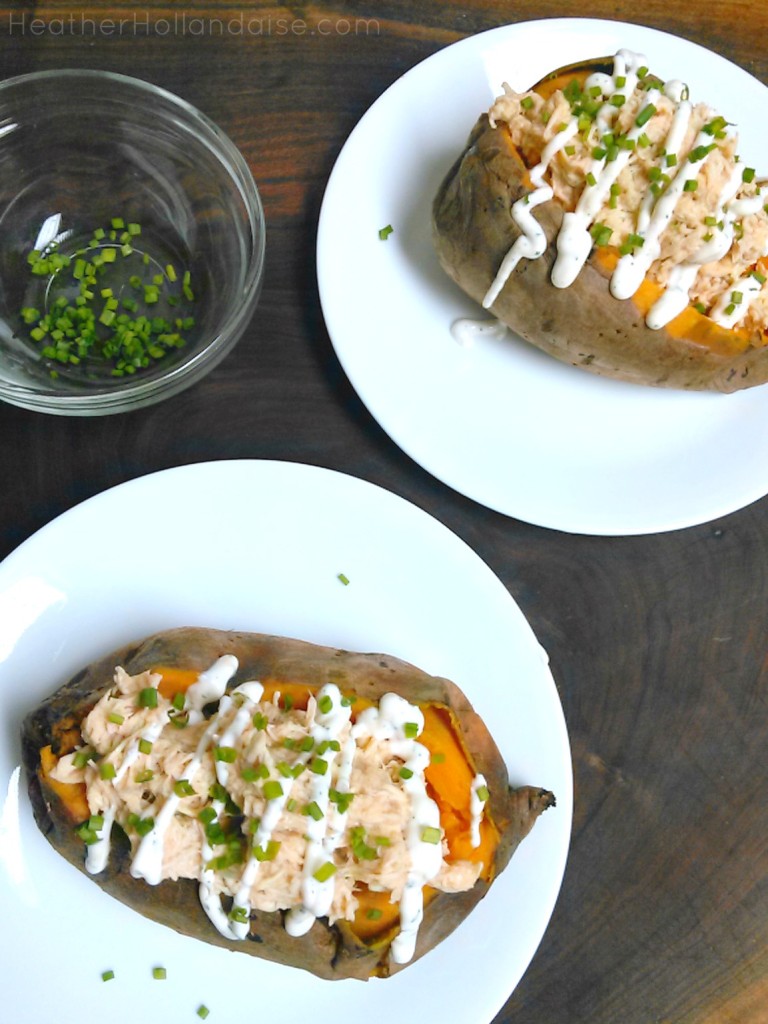 It's extremely simple to adjust your amount according to how many you are serving. Each person gets one sweet potato, one chicken breast, and 1-3 oz of hot sauce, depending on your tolerance level. I made the wussy version, with 1 oz per person. The kids loved it. If you can take the heat, try it with 2 or 3.
Put the chicken in the crockpot and top with hot sauce. Pierce the potatoes and wrap them in foil and stick those on top. Cover it up and cook on low for 6-8 hrs. The potatoes will be perfectly tender and the skin will just fall right off. After you take the taters out, add a 1/2 a stick of butter to the chicken and blend. Fill your potatoes and top with a simple homemade ranch dressing and some chives. De LISH. We enjoyed ours with a salad on the side.
Slow Cooker Buffalo Chicken Stuffed Sweet Potatoes
Ingredients
3 boneless, skinless chicken breasts
3-9 oz Franks Redhot sauce
3 sweet potatoes
4 TB butter
Ranch dressing and chives to garnish
Instructions
Place chicken breasts in slow cooker and top with hot sauce.
Pierce potatoes with a fork and wrap individually with foil. Place on top of chicken breasts.
Cook on low 6-8 hrs.
Remove and unwrap potatoes. Slice open down the middle.
Add butter to chicken.
Using a hand mixer, blend the chicken until shredded.
Fill each potato with chicken.
Top with ranch and chives as desired.