Paleo Biscuits – AIP friendly
Nothing gives you that good old southern comfort like warm, buttery biscuits. My husband and his Paw Paw compete to see who can down the most with their dinner. They polish off a plate or two. I have been cooking Josh lunch and breakfast since we started going steady almost 10 years ago.  I sent him to…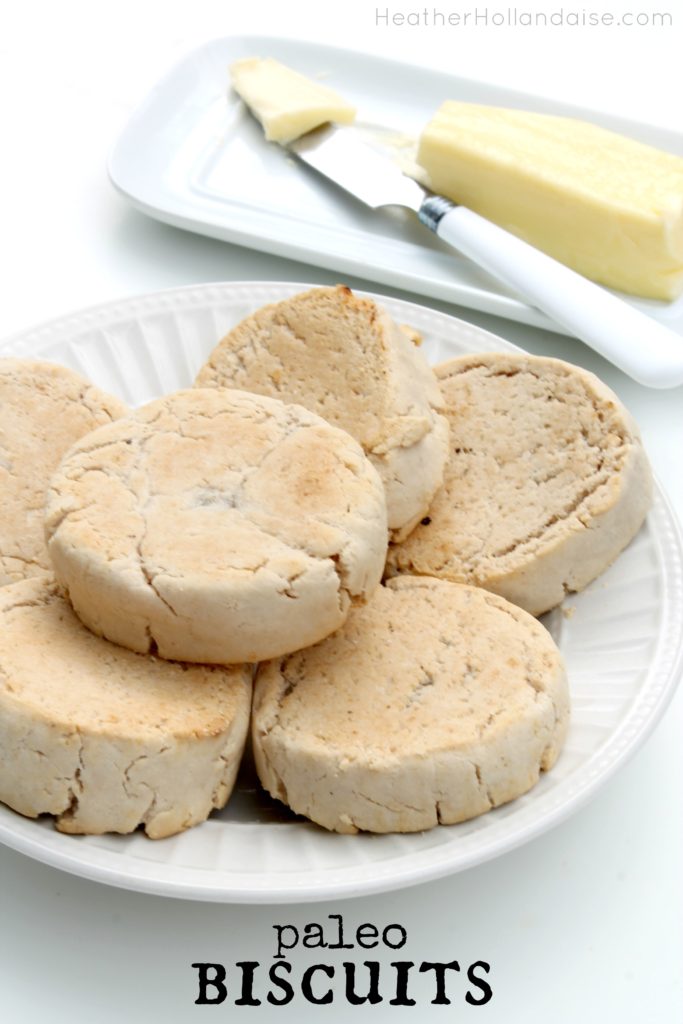 Nothing gives you that good old southern comfort like warm, buttery biscuits. My husband and his Paw Paw compete to see who can down the most with their dinner. They polish off a plate or two.
I have been cooking Josh lunch and breakfast since we started going steady almost 10 years ago.  I sent him to work with a lunchbox filled to the brim with man-sized sandwiches, fruit, snacks for the day, and chocolate chip cookies that I baked fresh that morning. He would wake up an hour earlier than he needed, so he could come eat breakfast with me. He would come by at 6:00 in the morning and sit down to a big plate of biscuits and gravy every. single. day.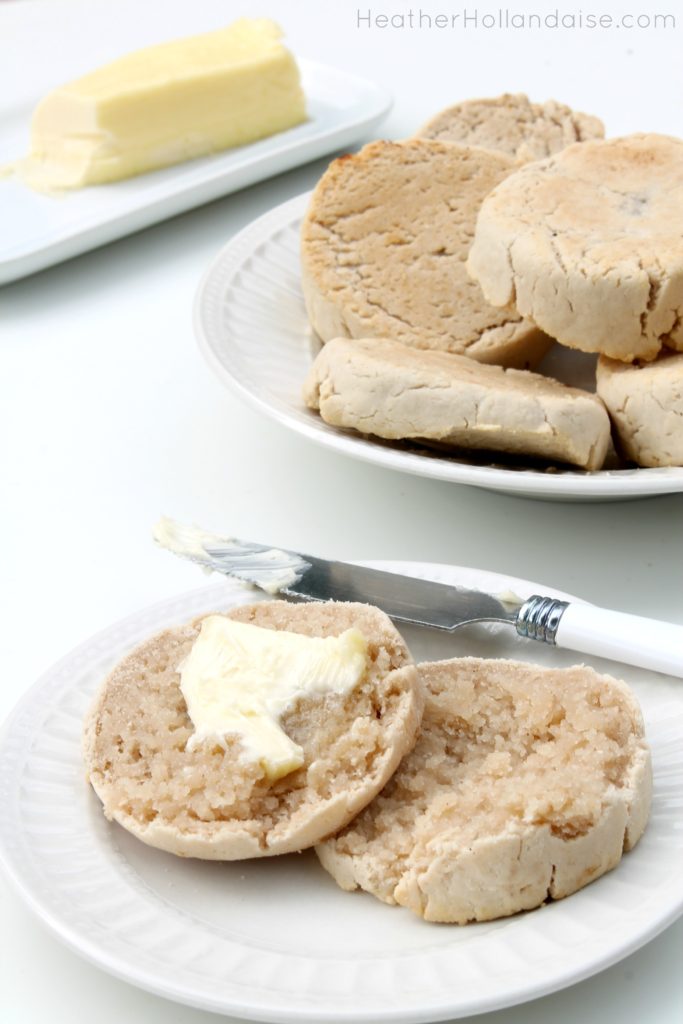 I don't know any other guy that would voluntarily wake up earlier than they needed to just to spend time with their gal. And he probably wouldn't have if it weren't for my cooking. In fact, i'm pretty sure that's why he married me.
I used to devour a plate of biscuits myself. By a plate, I mean like one or two. But my biscuit eating day's came to an end when my stomach decided it would tear itself apart every time I ate flour. I had my moments of weakness for the Cracker Barrel biscuits covered in blackberry jam. But they were never not followed by regret.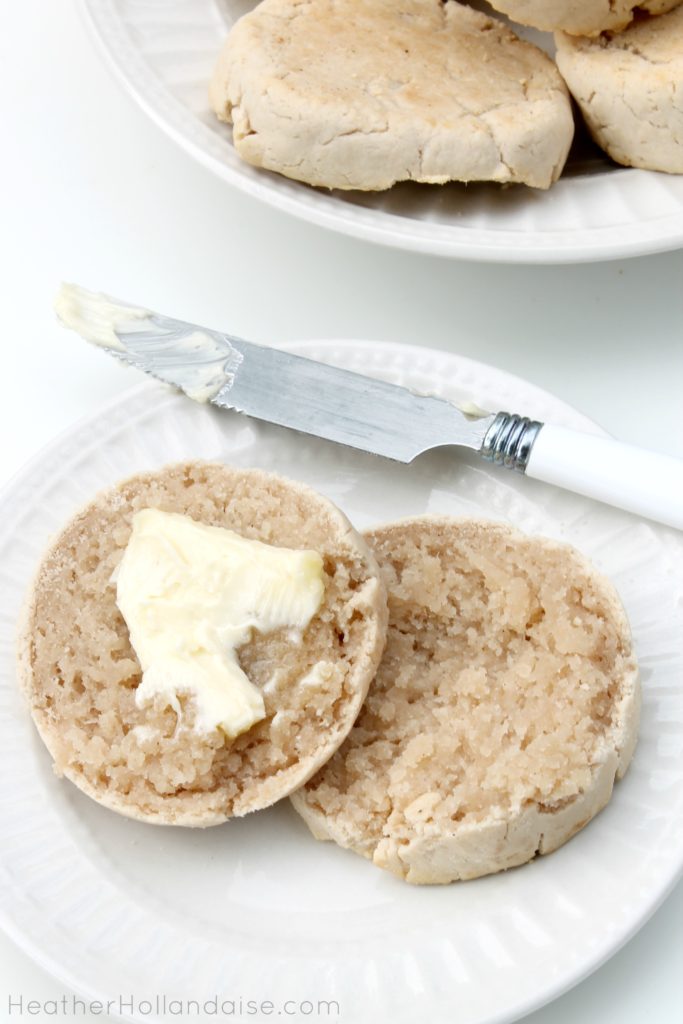 Last week, I experience pure bliss when playing around with Otto's Cassava Flour resulted in the perfect paleo biscuits. Warm, soft, buttery biscuits with a crusty exterior. Slathered in butter and drizzled with honey. Ahhhh. It's the most amazing feeling when you finally replace a food that you have been missing out on for years. And then I start envisioning the endless possibilities. Chicken biscuits. Sausage Biscuits. Biscuits and gravy… This is going to be fun.
Paleo Biscuits - AIP friendly
Ingredients
2 C Otto's Cassava Flour
½ tsp baking soda
1 tsp salt
½ C organic shortening (i used nutivia)
1 tsp honey
1 TB apple cider vinegar
1 C coconut milk
Instructions
Preheat oven to 425
In a large mixing bowl, combine flour, baking soda, and salt.
Cut in shortening, by the tablespoon.
Create a well, and add the milk, vinegar, and honey.
Knead until well combined and dough is formed.
Form dough into a 7 in long roll.
Using a thin, sharp knife, cut into 1' thick slices.
Place onto parchment or silpat lined baking sheet and bake 15 minutes, until edges are golden brown.
Serve warm.