Vanilla Bean Ice Cream – Paleo & AIP
The 4th of July weekend is quickly approaching. Time to fire up the grill, fill up the pool, and light up the sky. Of course, any American celebration would be incomplete without the food. Ain't nothin wrong with that! I think it's completely okay to celebrate with a feast. That's how things were done in…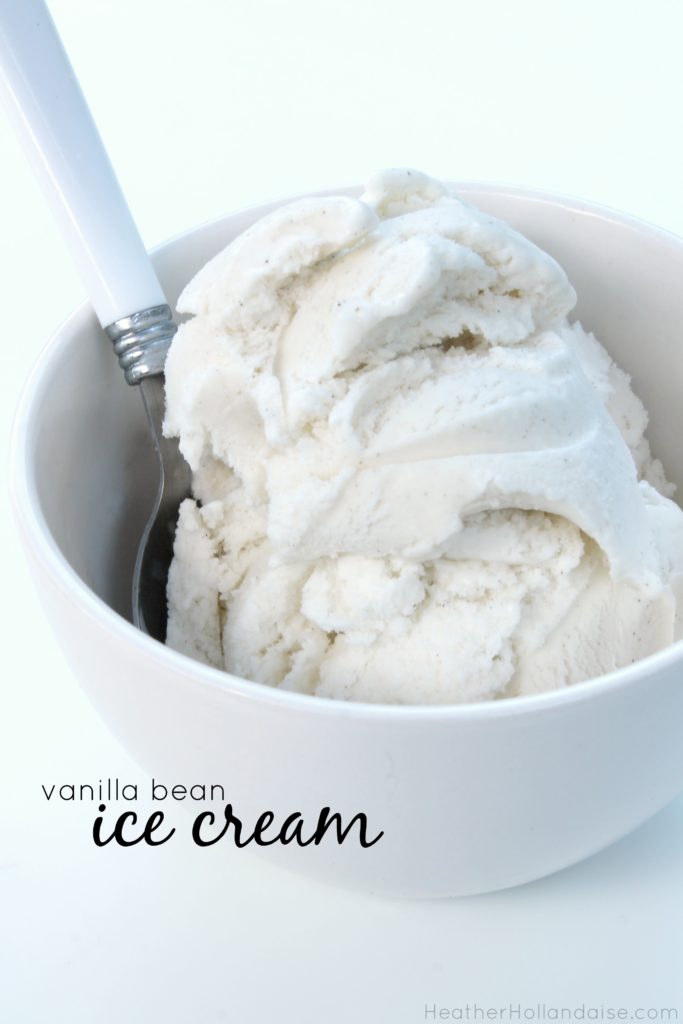 The 4th of July weekend is quickly approaching. Time to fire up the grill, fill up the pool, and light up the sky. Of course, any American celebration would be incomplete without the food. Ain't nothin wrong with that! I think it's completely okay to celebrate with a feast. That's how things were done in the Bible, right?
The fact of the matter is that our food has changed over the years. I mean, it astonishes me what kind of things can legally pass as "food". On the bright side, people are finally starting to take notice and make changes. Don't stop doing that just because it's a holiday. You can still celebrate with food. But celebrate with REAL food. Wholesome, nourishing ingredients that actually serve a purpose other than tasting good.
In the spirit of going back to the basics, and the holiday weekend just around the corner, I want to share my very basic, yet delicious vanilla ice cream recipe. It is sweet, creamy, and satisfying. Better than anything you could scoop from a paper carton. I'm talking about the real deal, dreamy, small town ice cream shoppe kind of ice cream.
Step away from the processed hot dogs, cheetos, and popsicles. Grill up some fresh marinated chicken, stick some summer veggies on a kebab, and whip up this sweet homemade vanilla ice cream for your crowd. Now that is a feast.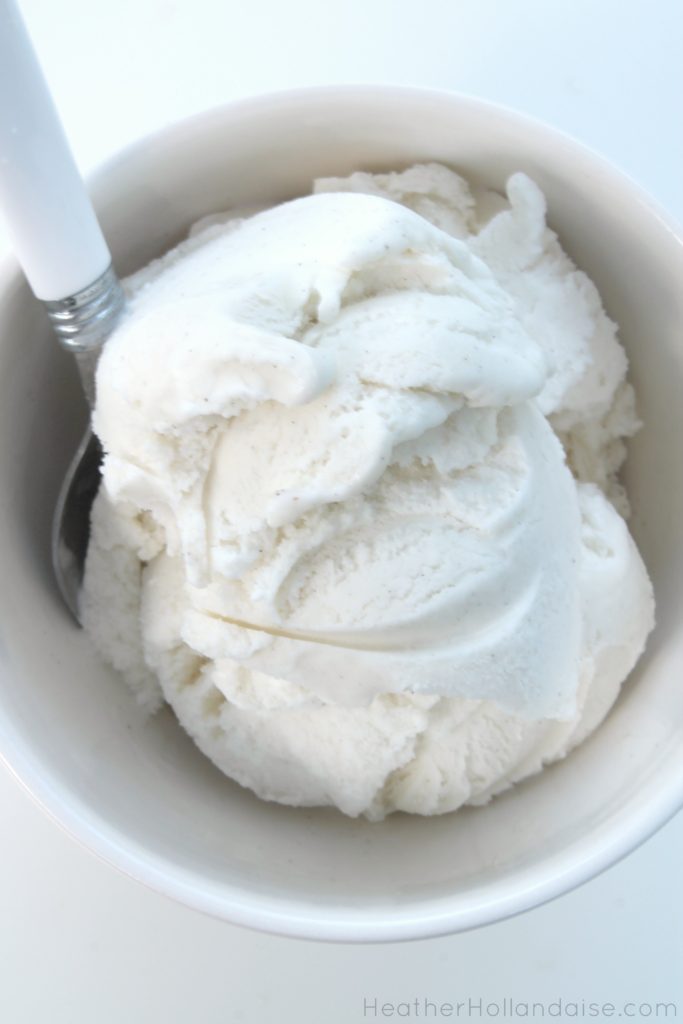 Vanilla Bean Ice Cream - Paleo & AIP
Ingredients
2 13.5 oz cans coconut milk
½ C maple syrup
1 tsp sea salt
1 vanilla bean
Instructions
In a large sauce pan, combine coconut milk and maple syrup.
Bring to a simmer over medium heat, stirring.
Open vanilla bean and scrape all the seeds out into the pan.
Add sea salt and stir.
Remove from heat and transfer to refrigerator to cool.
Once cooled, continue with the directions on your ice cream machine to churn.