Paleo Strawberry Lemonade Cupcakes + Mockmill Coupon
These strawberry lemonade cupcakes are heavenly. They have just the right balance of sweet and tart. The natural flavor of the strawberries is perfectly complimented by the zesty lemon buttercream. They are incredibly moist and fluffy and full of flavor….nobody would ever guess they are paleo. You want to know my secret to making the perfect paleo cupcakes?…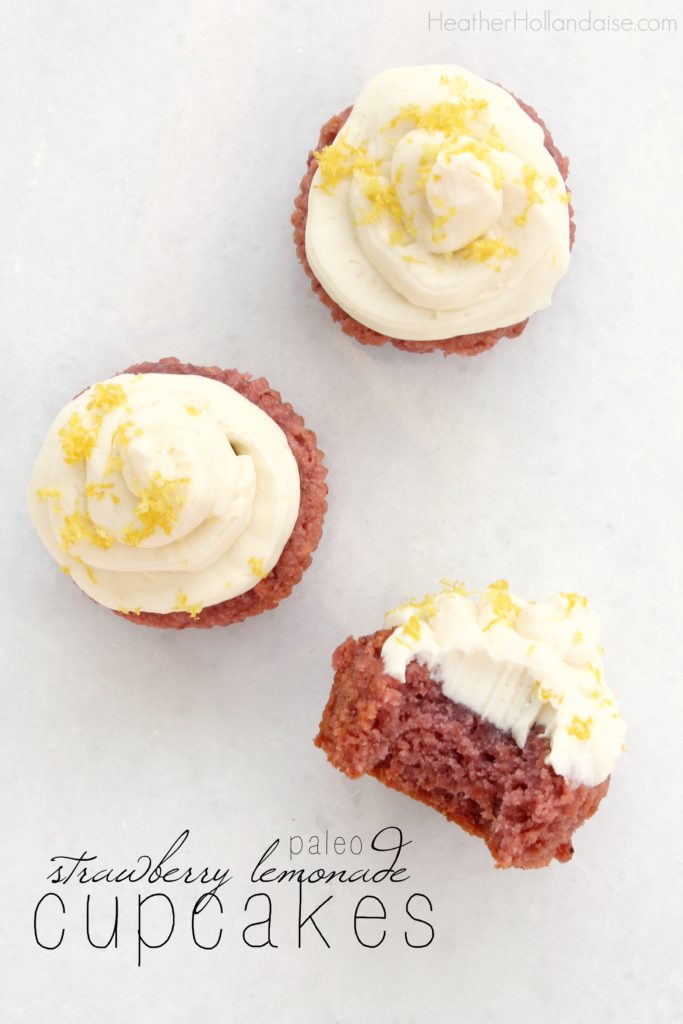 These strawberry lemonade cupcakes are heavenly. They have just the right balance of sweet and tart. The natural flavor of the strawberries is perfectly complimented by the zesty lemon buttercream. They are incredibly moist and fluffy and full of flavor….nobody would ever guess they are paleo. You want to know my secret to making the perfect paleo cupcakes? Keep reading…

My daughter's birthday is coming around the bend, yet again. I seriously can not believe it has been almost a year since her 4th Birthday, Monster Mash! My sweet girl is going on 15….i mean 5, and she is a woman who knows what she likes. Strawberry everything. This year I decided to be frugal and have a combined party for both the girls. Thankfully, their food loves happen to be perfect companions. Strawberries, and you guessed it, lemon!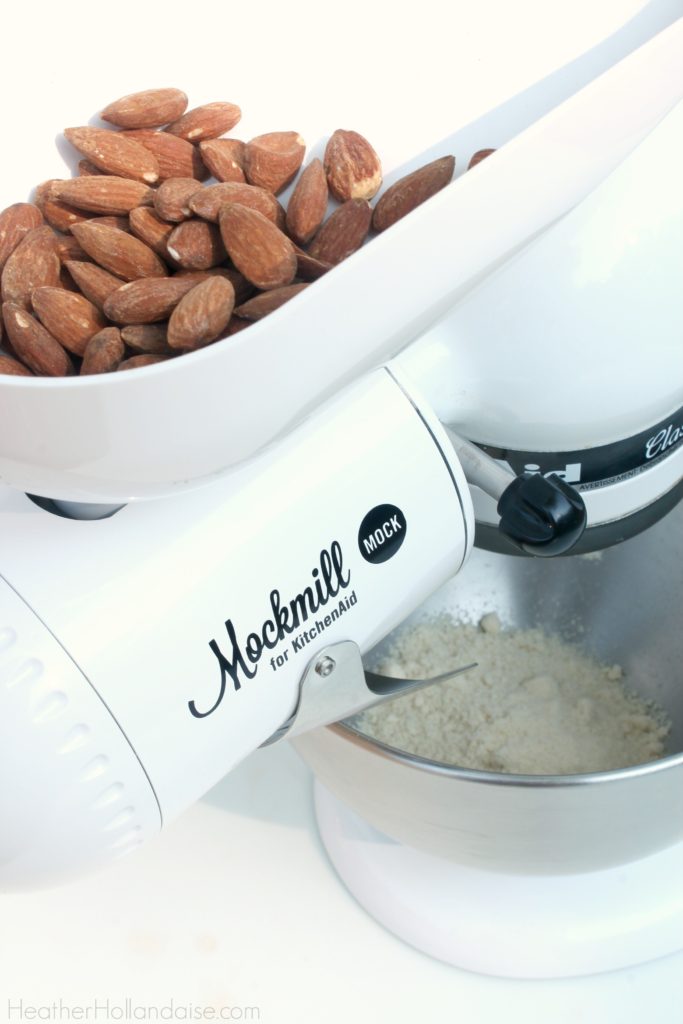 So, what's my secret? Milling my own almond flour. I had the privilege of trying out this beautiful mill that easily attached to my kitchenaid. Why mill? I'll tell you why. Because it's fun! Of course you know my love of all things homemade. Milling my own flour makes me feel more like Caroline Ingalls, taking me one step closer to that Little House On the Prairie life I desire. Just…add electricity. While I normally would have had no clue how to mill flour, working this mill was extremely simple. All you need to do is remove the Kitchenaid face plate and slide on the mill, screwing it into place. Two more pieces slip right on and you are ready to grind!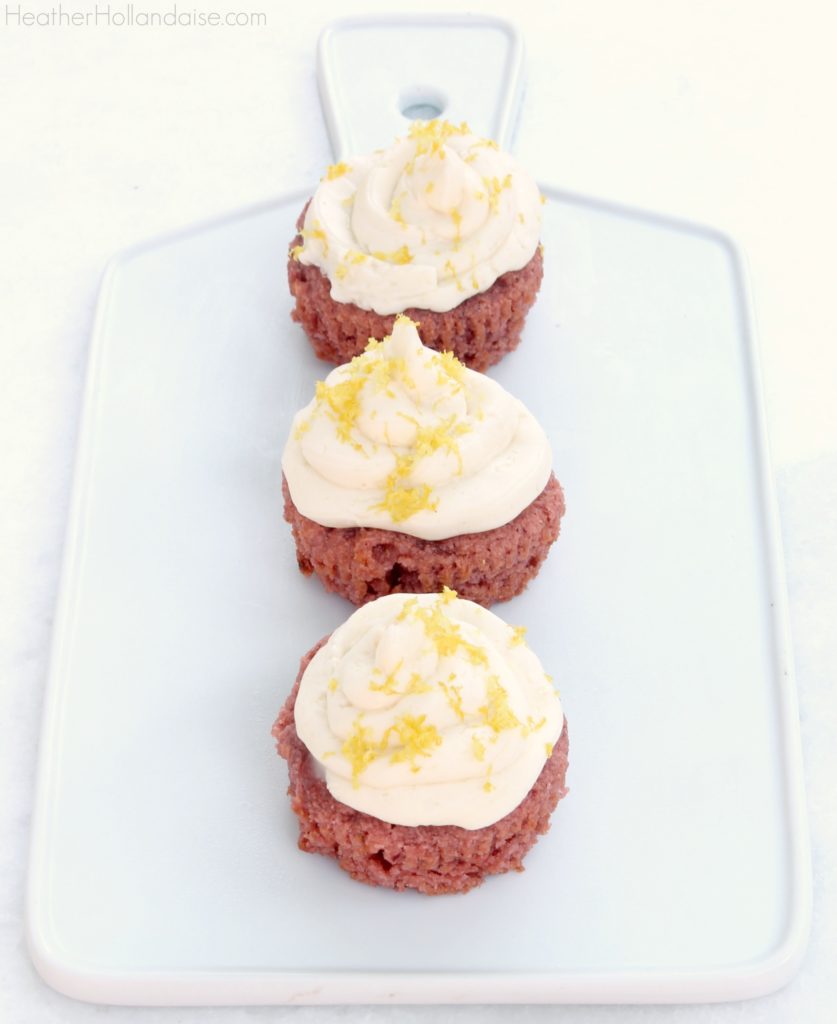 In addition to the fun, I also love the quality control that comes with milling my own flour. I know exactly what is going into it and how it is being processed. It works by grinding your grains, or in this case nuts, in between two stones. You adjust the size to your liking, creating your very own flour just the way you like it. This almond flour made some amazing cupcakes using the finest setting. I had no idea what I was missing. You can make any kind of flour you prefer. Think of those hard to find specialty flours that cost a pretty penny. Now you can buy your grains (or nuts) in bulk and save!
**Speaking of savings….MockMill is having a limited time special for my readers. That means YOU. From now until August 31, you can get $80 OFF your purchase using my coupon. Click HERE to receive this special offer, and ENTER CODE HEATHERHOLLANDAISE at checkout.
Gluten Free package includes:
– One MockMill
– One cookbook reprint "Flour Power"
– 32 oz. Hazzard Free Farms Floriani Flint Corn
– 16 oz. Maskal Brown Teff
– 24 oz. Breadtopia Organic Buckwheat
Make sure you choose package #4 for gluten free!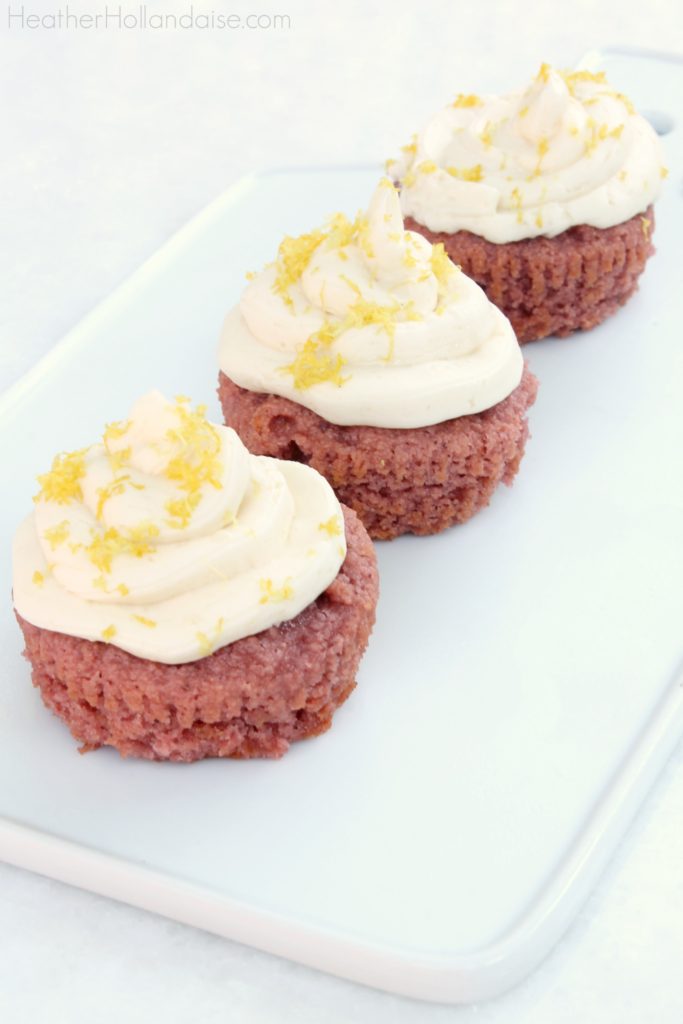 Before grinding my almonds, I roasted them in the oven on 350 for about 8 minutes, tossing them halfway through. After they were completely cooled, I fed them slowly into the mill to create my flour. The cupcakes came together very easily in my food processor. First the liquid ingredients were blended until frothy. Then the fresh almond flour and other dry ingredients were added and blended until batter was formed.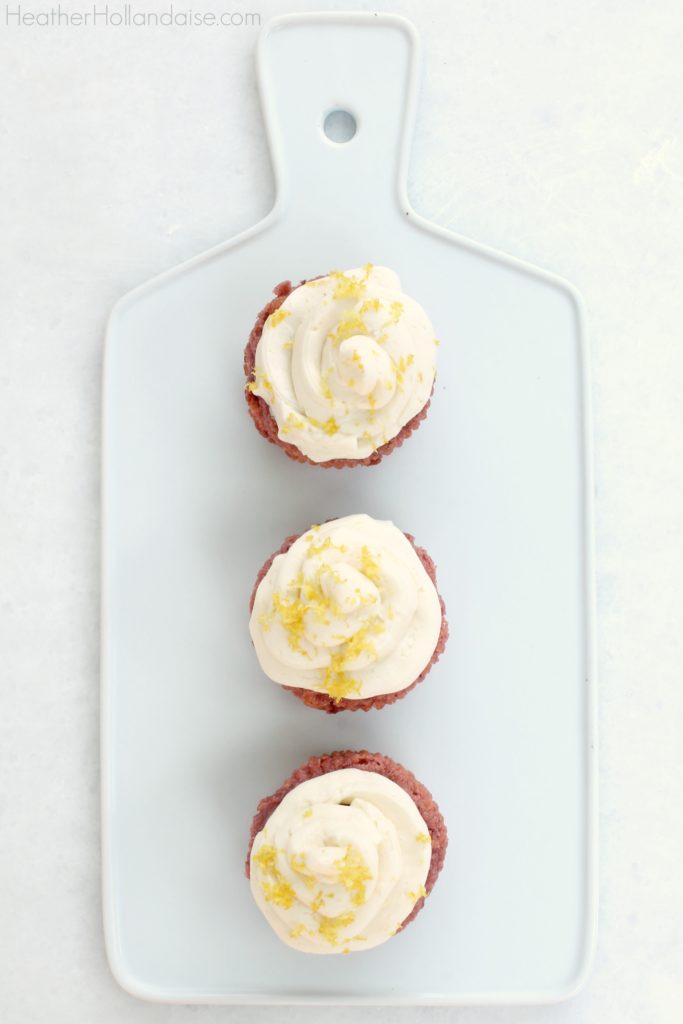 I know I'm a weirdo, but I actually like to underfill my cupcake tins. It makes for a perfect frosting to cake ratio, and a bite that fits right into your mouth without dislocating your jaw. I like to pipe my batter into the cupcake liners, filling them about 3/4 full. While the cupcakes are baking, I clean up the tornado that sweeps my kitchen every time the kids bake with me. And as they cool, we whip up the fresh buttercream. The frosting is piped onto the pretty pink cakes, and finally topped with a bit of lemon zest.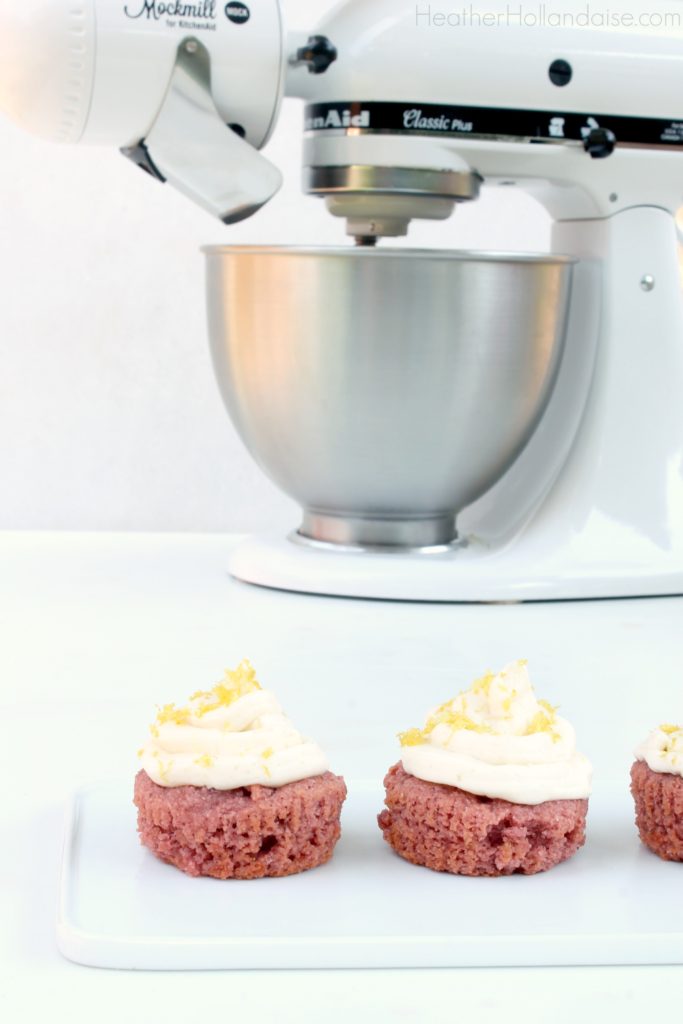 These delightful cakes are light, fruity, and moist, with a cool creamy topping that tastes like heaven. Not a thing like the sugar laden box mix cupcakes that weigh you down and make you feel icky. These are a treat that I will be more than happy to serve to my little ones and their friends. Home made with fresh, real, nutritious ingredients, the Caroline Ingalls way. 😉

Paleo Strawberry Lemonade Cupcakes + Mockmill Coupon
Ingredients
FOR STRAWBERRY CUPCAKES
2½ C almond flour
1 C ground freeze dried strawberries
1 tsp baking soda
¼ tsp salt
⅔ C maple syrup
5 TB coconut oil
1 egg
1 TB lemon juice
2 tsp vanilla
FOR LEMON BUTTERCREAM
⅔ C palm shortening
⅔ C coconut cream
1 C maple sugar
1 tsp lemon extract
1 tsp vanilla
zest of 1 lemon
Instructions
Preheat oven to 325
In a food processor, combine maple syrup, coconut oil, eggs, lemon juice, and vanilla.
Pulse until frothy.
Add almond flour, strawberry powder, baking soda, and salt.
Blend until mixed well.
Fill cupcake liners ¾ full.
Bake 18 minutes, until toothpick comes out clean.
Cool completely before frosting.
Add maple sugar to a food processor and blend until fine.
Add remaining ingredients and blend well.
Transfer to a piping bag and pipe onto cupcakes.
Garnish with lemon zest.
Notes
*1 TB gelatin may be used in place of eggs
I was compensated for this post with product for review. All opinions are my own.