Venison Carne Asada Tacos – Paleo & GF
Taco Tuesdays are my favorite day of the work week. I always make tacos once a week because 1. They are tasty, 2. They are easy, 3. They are tasty, 4. They are inexpensive, and 5. They are tasty. There are infinite ways to make a taco, so I never get tired of them. Whether it's…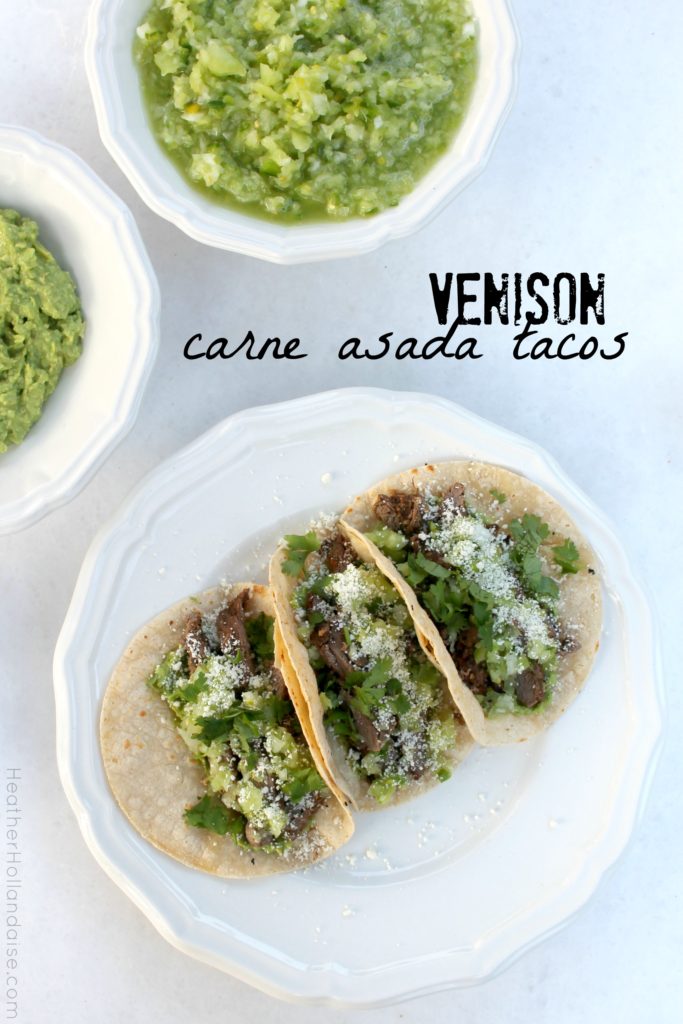 Taco Tuesdays are my favorite day of the work week. I always make tacos once a week because 1. They are tasty, 2. They are easy, 3. They are tasty, 4. They are inexpensive, and 5. They are tasty. There are infinite ways to make a taco, so I never get tired of them. Whether it's beef tacos, pork tacos, fish tacos, chicken tacos, spaghetti tacos, I love them all. These tacos, however…these are the best.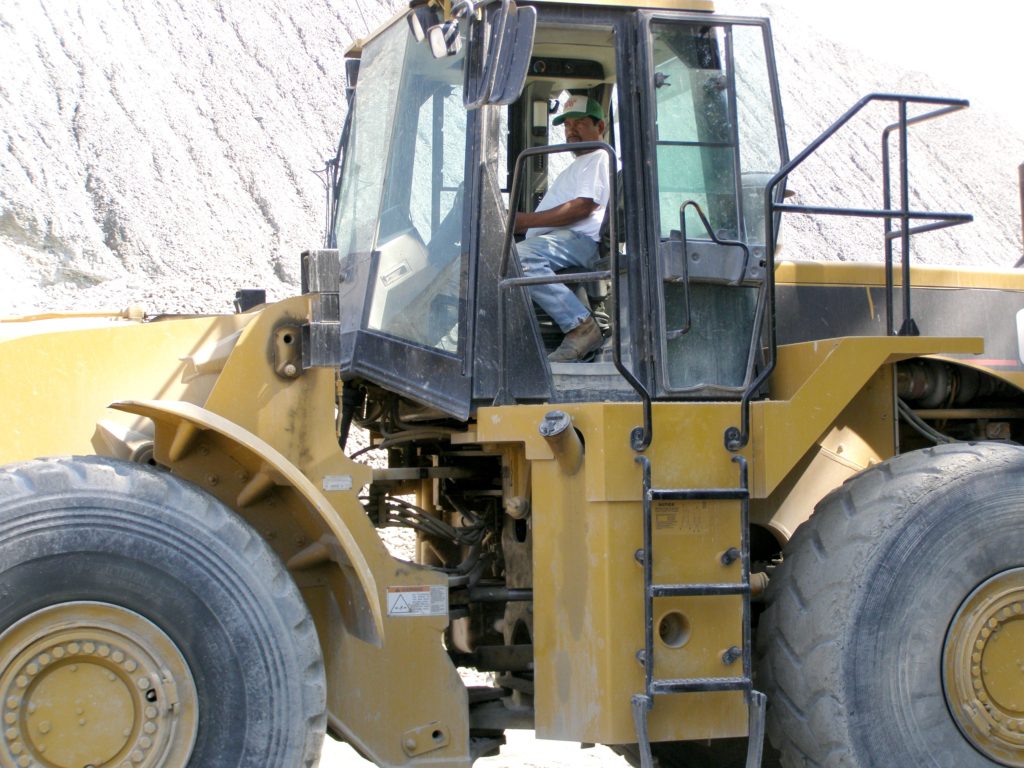 My husband had two colleagues at his previous job who came here from Mexico. They worked on a Rock quarry, just the three of them, and were good friends. I always packed my husband's lunch for him so he wouldn't have to go out and spend money on junk food, something he has always loved. And he always came home with an empty lunch box. Until one day.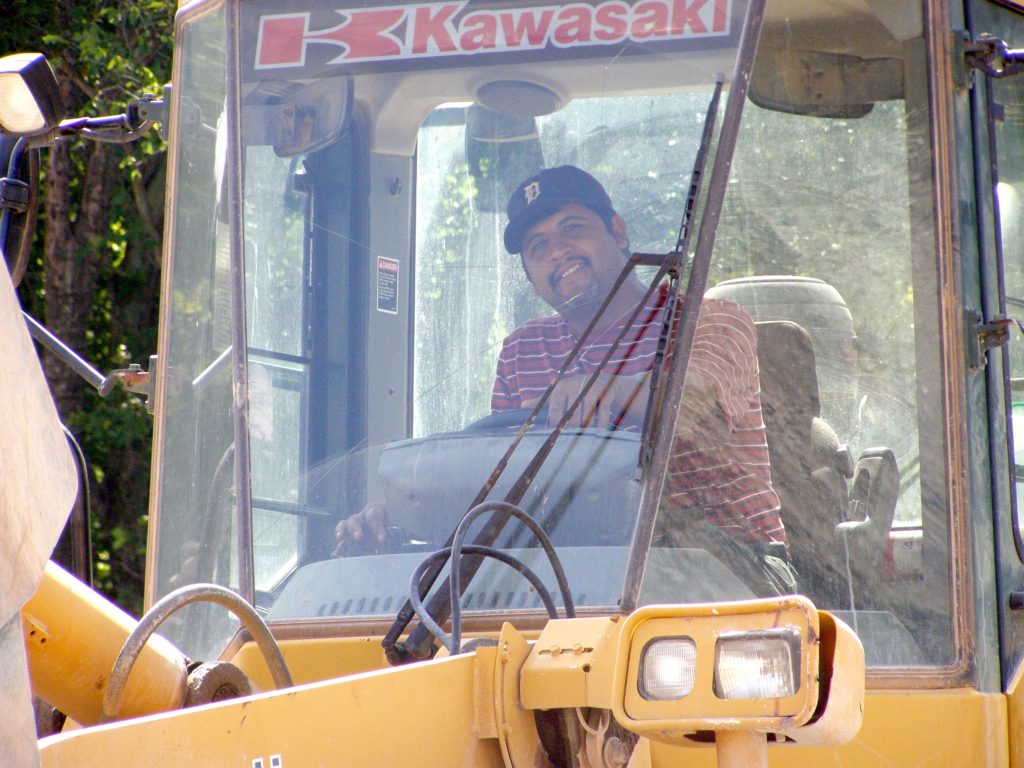 That day he came home and he raved about these amazing authentic tacos that his friends cooked for him at the quarry. They found an old piece of metal, cleaned it off and set it up on some rocks, and built a fire underneath. Then they cooked up some steak and jalapenos and corn tortillas and threw together the best carne asada tacos my husband had ever eaten. It became a regular thing for them, until he started his new job.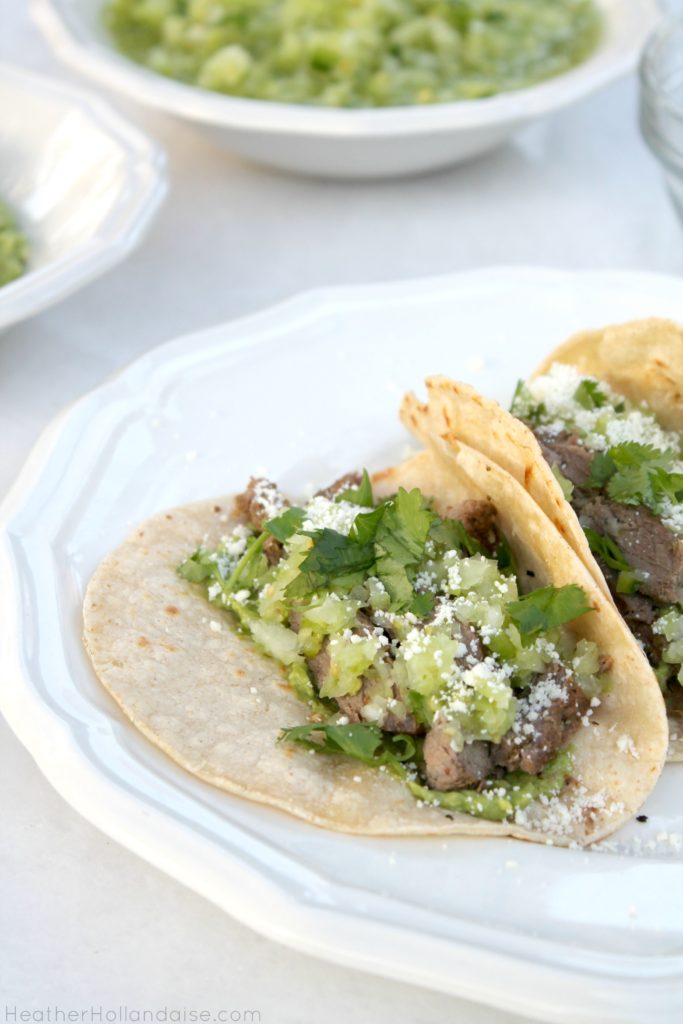 About a month ago when we were having dinner, Josh mentioned that he missed his buddies and their tacos. So I challenged myself to try and create some delicious carne asada to surprise him with. I started with a nice 4lb venison steak, pounded super thin. Then it went into a juicy marinade with all the traditional flavors and spices, and soaked for a few hours. While it was marinating, I mixed up some fresh guacamole and salsa verde. I grilled the meat for about 4-5 minutes on each side, getting it nice and charred. I warmed up some corn tortillas, topped them with the guacamole and thin strips of meat, then the salsa verde and lots of cilantro, and finally a sprinkle of cotija and a few lime wedges on the side. I was very excited to present them to Josh.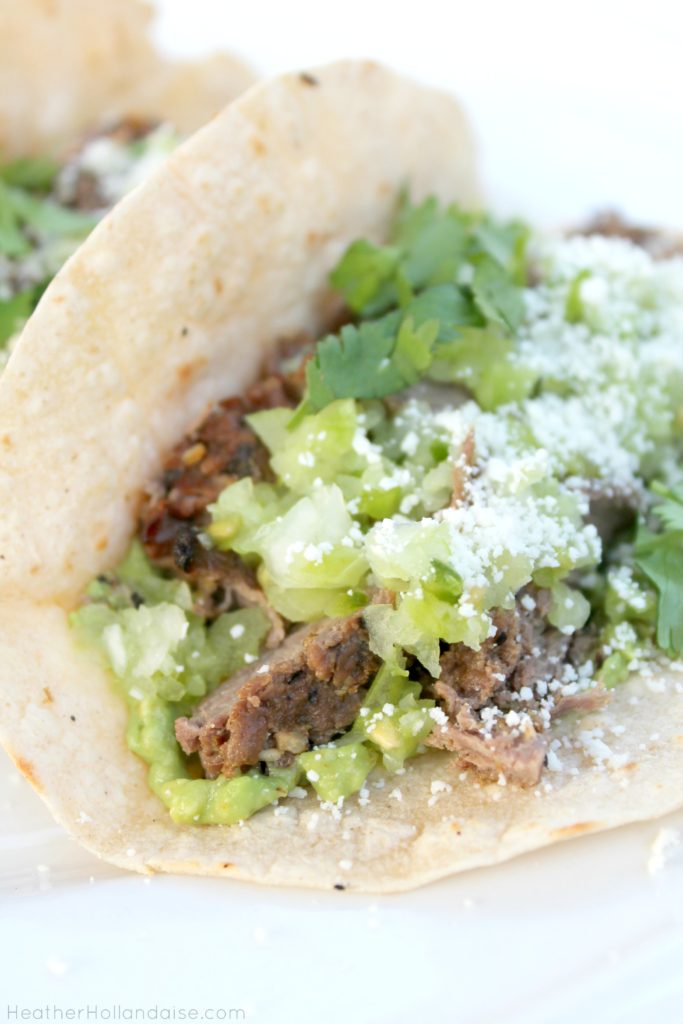 Josh loved them and went back for more and more! The meat was so tender and juicy, and full of flavor. There was not a hint of gaminess. If anyone ever tells me that they don't like venison, I am certain that this is the dish that will turn them. The creamy guacamole and slightly spicy salsa verde provide a perfect balance of taste and texture. The cilantro adds a necessary freshness to the dish. Joshua could probably eat an entire bunch of cilantro on one plate of tacos.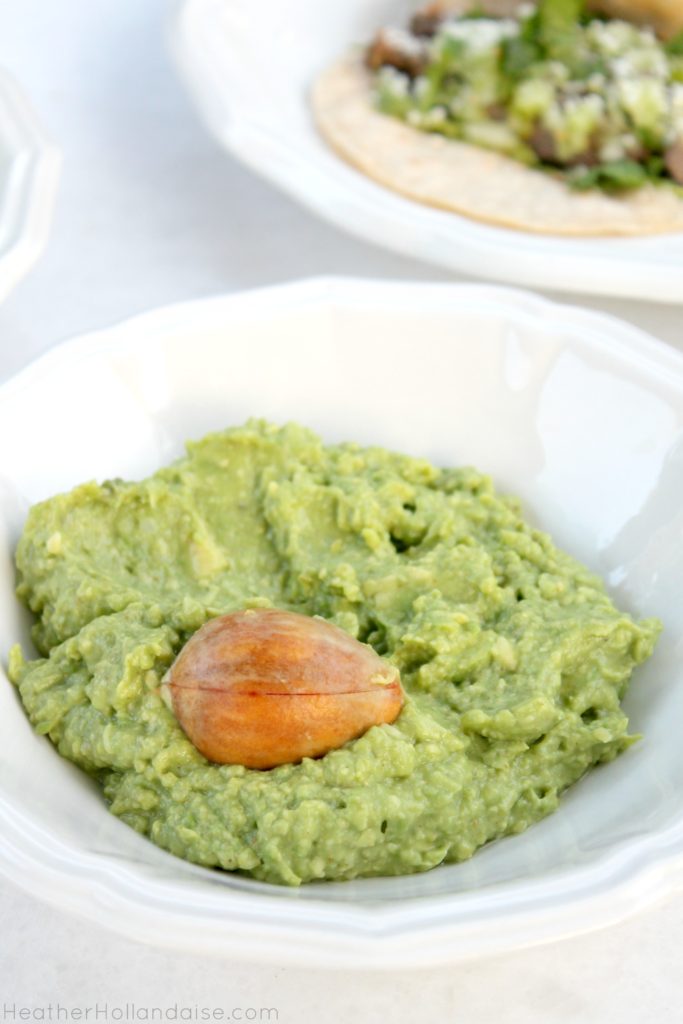 We got together with our friends two days later and he requested that I make them again. They were a hit. I was told they taste like real, authentic Mexican food. I made them again the next week and shared them with my grandmother, who also loved them, and kept some meat and salsa to enjoy later. I don't have any experience with real authentic Mexican food, but I can tell you that everyone who has tried these loves them and goes back for more. I have used both Mission Gluten Free Corn Tortillas and home made grain free tortillas with the recipe on the back of Otto's Cassava Flour . Both were delicious!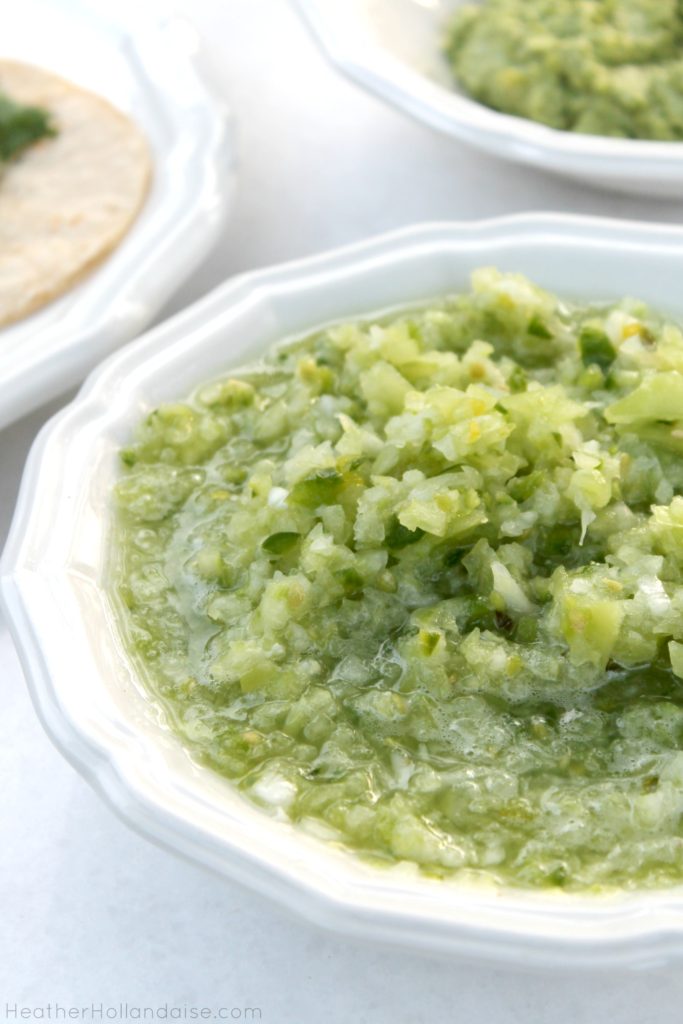 Venison Carne Asada marinade
Ingredients
1 4-5lb Venison steak, pounded about ½ in thin
½ C olive oil
½ C apple cider vinegar
⅓ C cilantro
juice of 2 limes
2 TB minced garlic
1 TB cumin
1 TB chili powder
1 TB salt
½ TB ground pepper
Instructions
Combine all ingredients in a large bowl or baking dish and add meat.
Marinate for at least 1 hr.
Grill on medium-high about 5 minutes each side.
Rest meat for 3 minutes before slicing.
Serve over tortillas and top with guacamole, salsa verde, cilantro and cotija.
Guacamole
Ingredients
2 avocados, pitted and peeled
juice of 1 lime
1 tsp salt
¾ tsp cumin
Instructions
Combine all ingredients in a food processor and pulse until smooth.
Salsa Verde
Ingredients
2 green tomatoes, finely chopped
½ white onion, finely chopped
1 jalapeno, seeds removed, finely chopped
juice of 1 lime
½ tsp salt
Instructions
toss all ingredients together, or pulse in a food processor for a smoother texture.