Cinnamon Streusel Banana Bread // Paleo & Gluten Free
Stop what you are doing and go look in your freezer. See that bag of over-ripe bananas that you have been saving since the resurrection? Yeah, the ones you wanted to make banana bread with but have never found the motivation? Go ahead and get that out, because i've got your motivation right here. Cinnamon…
Stop what you are doing and go look in your freezer. See that bag of over-ripe bananas that you have been saving since the resurrection? Yeah, the ones you wanted to make banana bread with but have never found the motivation? Go ahead and get that out, because i've got your motivation right here. Cinnamon Streusel.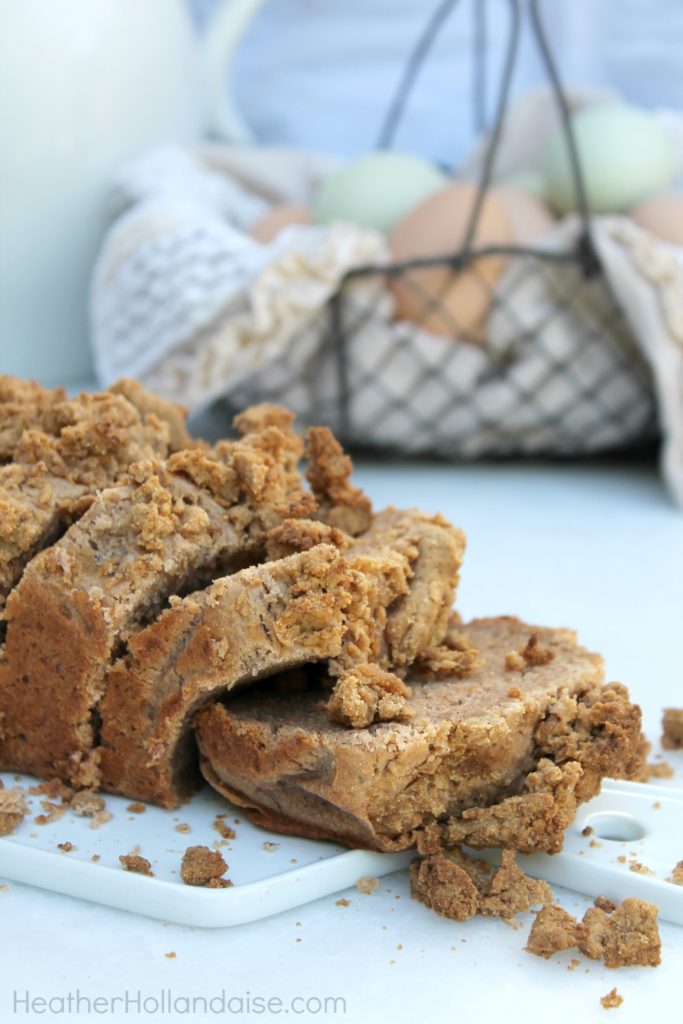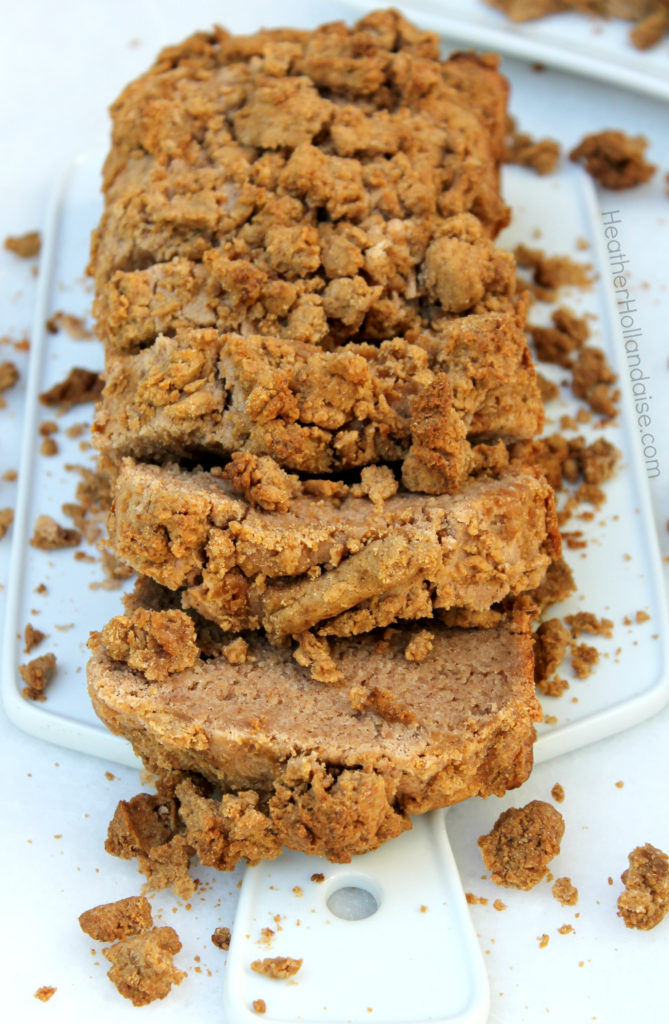 This crumbly mixture traditionally made of flour, butter, and sugar can spruce up just about any of your baked goods with it's crispy sweetness. It adds a delightful variety of texture. And it's so simple to make, you will find yourself adding it to everything!
Banana bread is a pretty versatile dish itself. You can enjoy it for breakfast or dessert, as a loaf or a muffin, with a fork, or on the go! My husband likes me to pack him some for second breakfast. I like to sit and enjoy mine with a hot cup of coffee.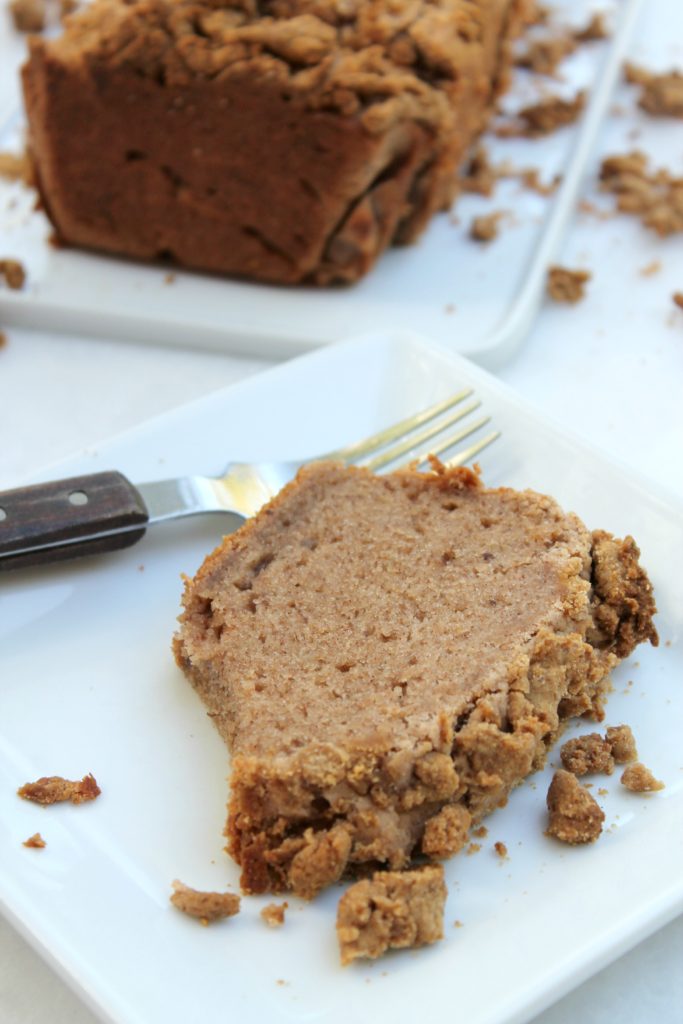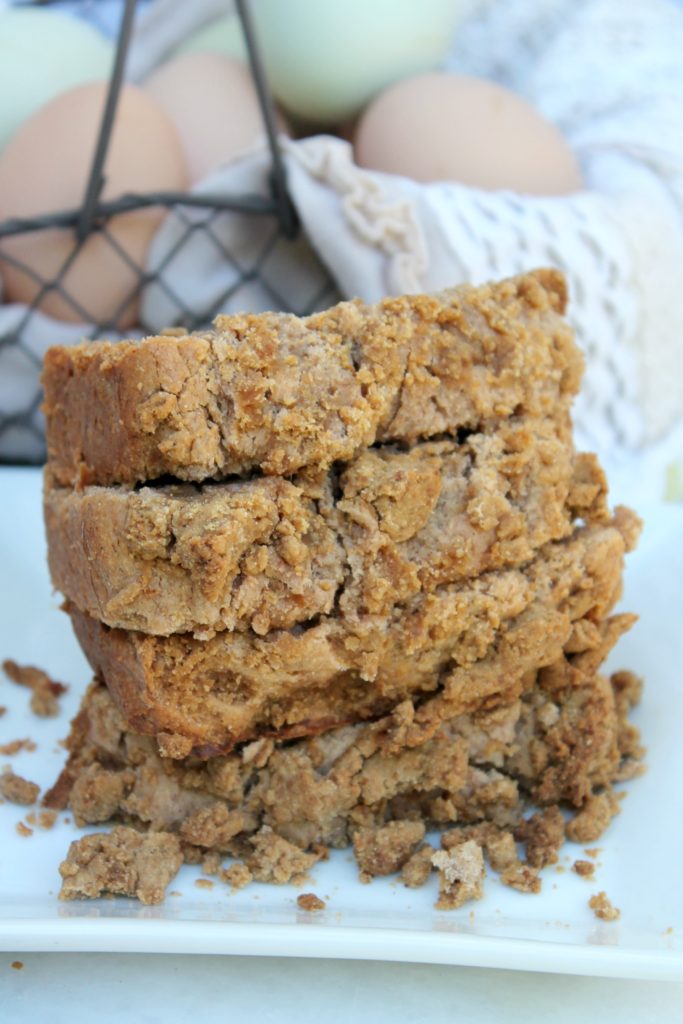 If you want to take it next-level, drizzle a warm slice with some sweet, sticky Paleo Caramel Sauce. You have never had such a decadent bite of banana bread!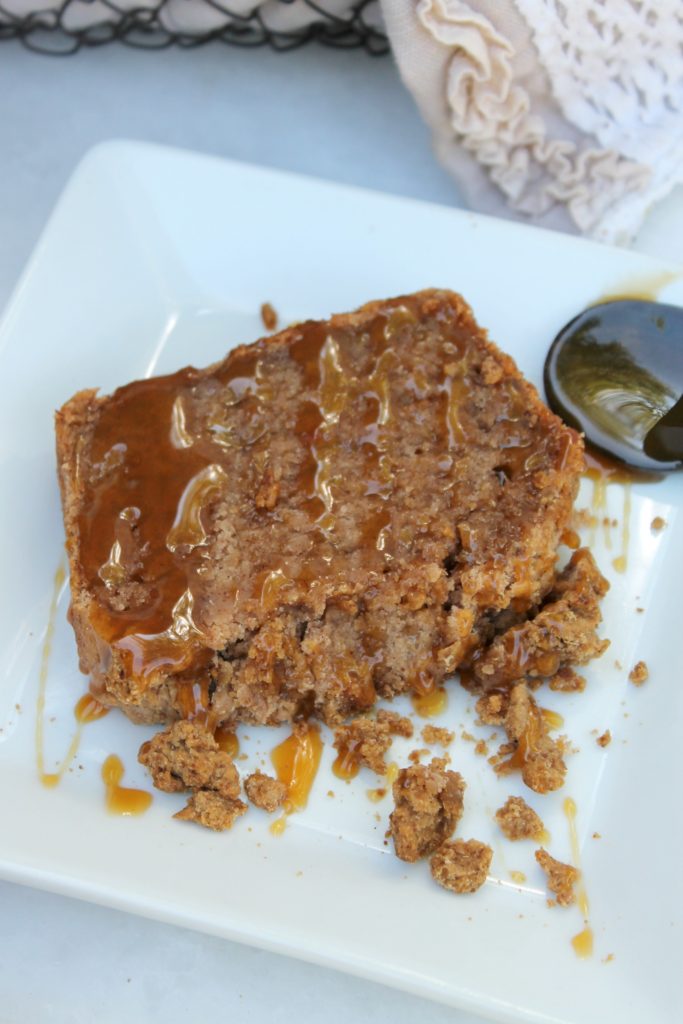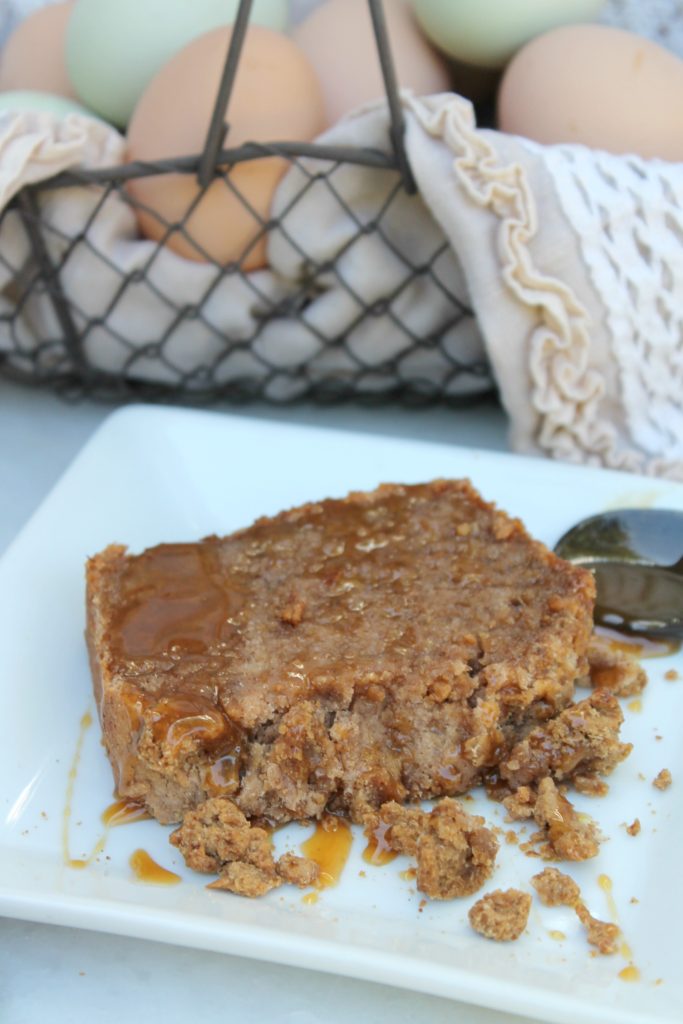 Cinnamon Streusel Banana Bread // Paleo & Gluten Free
Ingredients
2 C Otto's Cassava Flour
¾ C coconut sugar
⅓ C coconut oil
3 over-ripe bananas, mashed
½ C coconut cream
2 eggs
2 tsp cinnamon
1 tsp baking powder
¼ tsp salt
Streusel-
½ C Otto's Cassava Flour
½ C coconut sugar
1 tsp cinnamon
¼ C ghee (chilled)
Instructions
Preheat oven to 350 and line a 9x5 in loaf pan with parchment paper.
In a large mixing bowl, whisk together eggs, sugar, coconut oil, bananas, and coconut cream.
Add flour, cinnamon, baking powder, and salt. Mix until combined.
Pour mixture into prepared loaf pan.
In a separate dish, add flour, coconut sugar, and cinnamon. Mix well.
Add ghee by the tablespoon, and mix with your hands, breaking the butter into smaller crumbs.
Crumble the mixture onto the top of your batter, covering it evenly.
Bake 55-60 minutes, until a toothpick inserted in the center comes out fairly clean (no wet batter).
Allow to cool 5 minutes and remove from pan. Serve warm.
Store leftover banana bread in an airtight container. May be enjoyed room temperature, refrigerated, or warmed.