Gluten Free Sausage Balls
I am a firm believer that finger foods are one of God's gifts to busy mothers. There is simply nothing more convenient than a good finger food when you are starving on the run. And mothers are always always on the run. I can honestly tell you that there are many days when my little ones…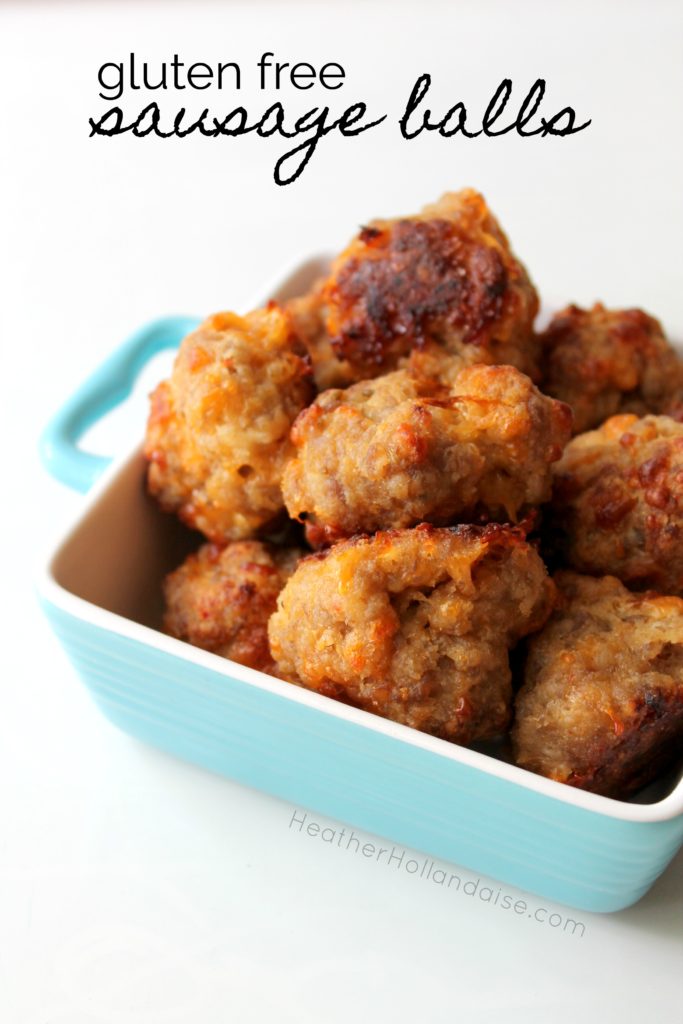 I am a firm believer that finger foods are one of God's gifts to busy mothers. There is simply nothing more convenient than a good finger food when you are starving on the run. And mothers are always always on the run. I can honestly tell you that there are many days when my little ones were infants that I would have gone all day without eating had there not been any food in the house that I could just grab with one hand. I made sure to stock up on things like berries and nuts and olives to get me through breastfeeding marathons. But my favorite things to snack on were meats and cheeses.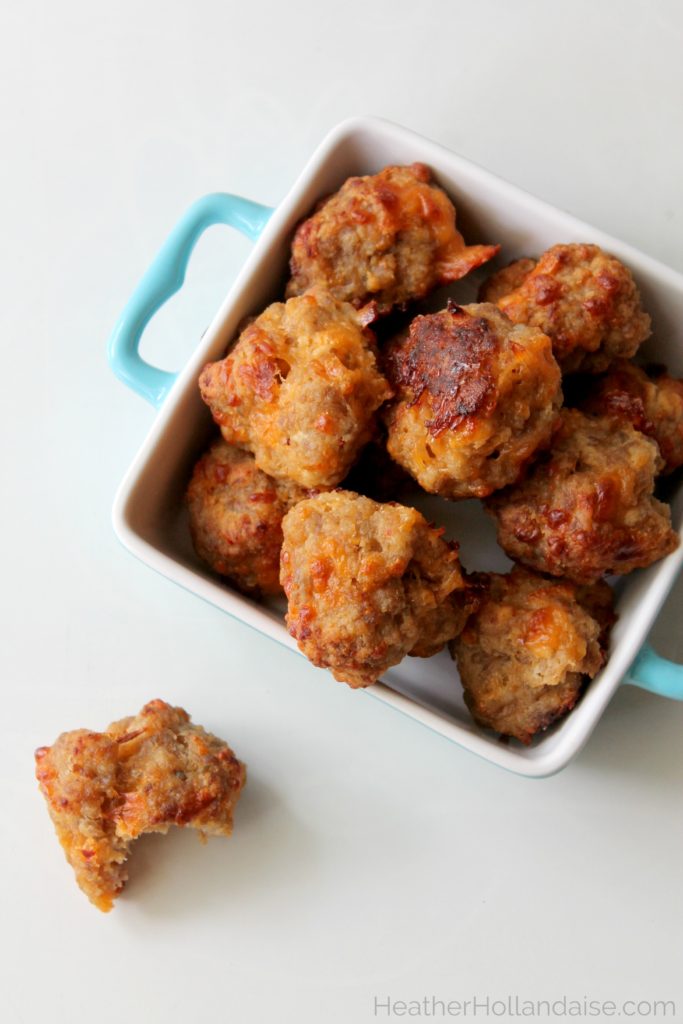 Meat and cheese for me is like peanut butter and jelly. A match made in heaven. A flavor reminiscent of childhood. Like the plastic wrapped meat and cheese stick combo you get at the gas station with your hot fries and milo's for a road trip. Except better. Over the summer I babysit my younger sister a couple days out of the week, and being that I had to get up at the buttcrack of dawn, I wanted to have some easy finger foods on hand to grab on my way out. These gluten free sausage and cheddar balls were perfect for doing just that.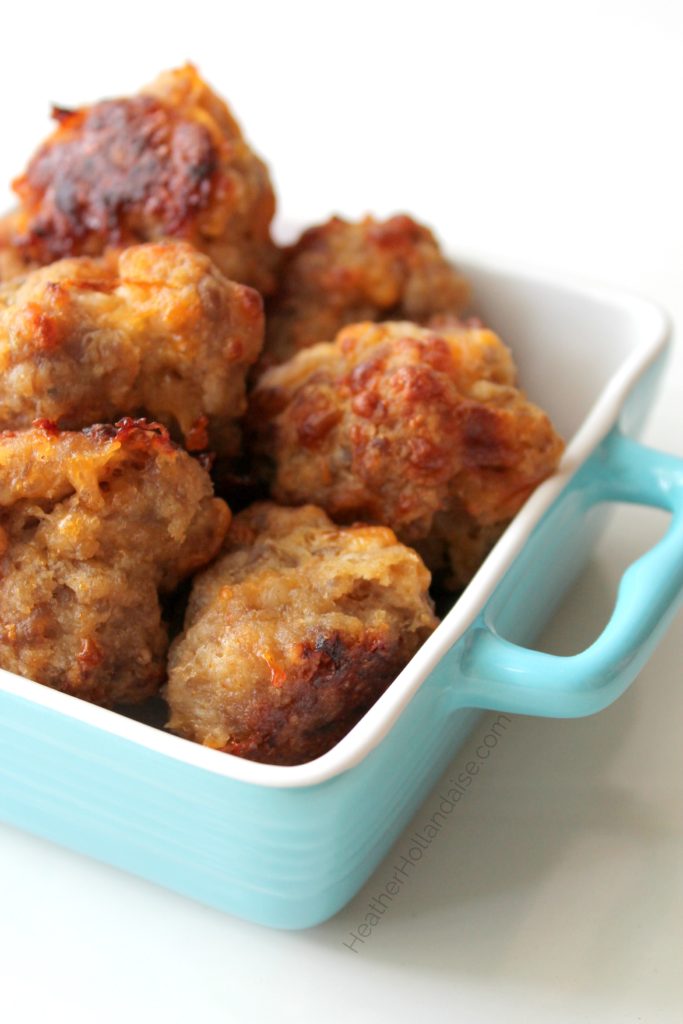 These were super simple to throw together, store, and eat on the go. And the best part is how multi-functional they are. They make an awesome breakfast, lunch item, snack, or appetizer. I love love love dipping them in ranch dressing. Be aware that I found these completely addictive. I guarantee you wan't be able to stop at just one. The combination of creamy and savory always gets me. The meaty, melt in your mouth texture, with crispy cheesy edges is what keeps me coming back for more. and more. and more…
Gluten Free Sausage Balls
Cheesy balls of sausage that make the perfect finger food! Great party dish, breakfast on the go, or for snacking!
Ingredients
1 lb ground Italian sausage
1 tsp gf baking powder
½ tsp paprika
¼ tsp garlic powder
¼ tsp onion powder
2 TB milk
½ C shredded cheddar cheese
8 oz. cream cheese, softened
Instructions
Preheat oven to 400
In a large mixing bowl, combine flour, baking powder, and seasonings.
Add sausage, milk, and cream cheese. Mix well.
Fold in cheddar cheese.
Roll mixture into golf ball sized balls and place 1 or 2 inches apart on a parchment or silpat lined baking sheet.
Bake 20 minutes.
Allow to cool about 3 minutes, and transfer to paper towels to absorb any extra greasiness.
Serve warm, store leftovers in an airtight container in refrigerator.