Chomps Snack Sticks – product review
"Busy" does not even begin to describe my lifestyle these days. Between homeschooling, running two businesses, and treating an autoimmune disease, I am always on the go. When I shop for my family, healthy snacks that we can eat on the run are a must. Healthy and convenient don't always go hand in hand, and…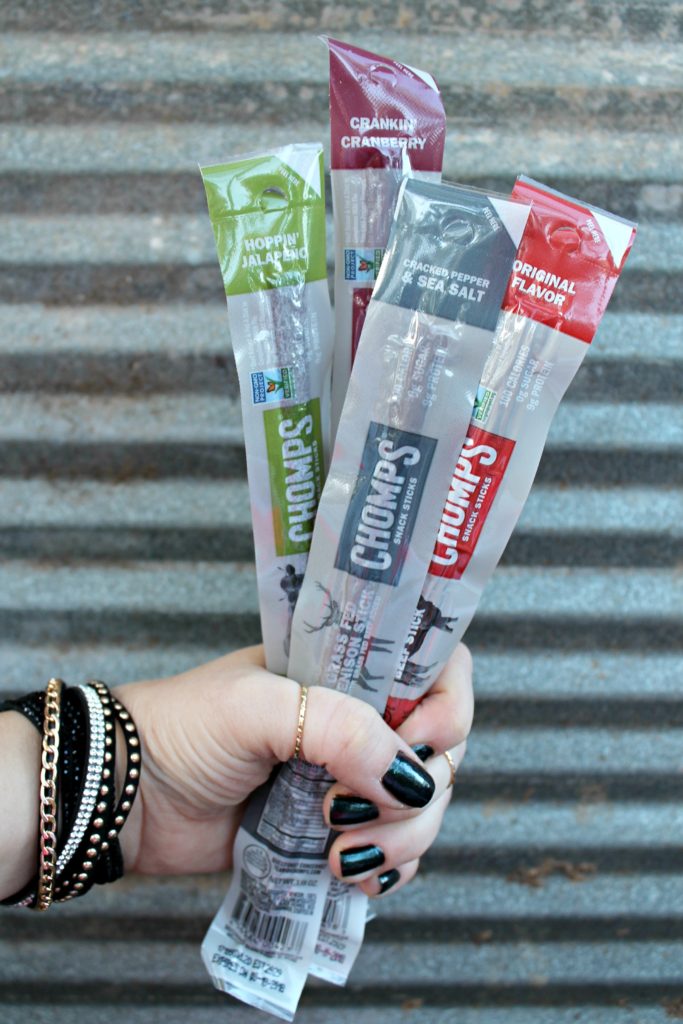 "Busy" does not even begin to describe my lifestyle these days. Between homeschooling, running two businesses, and treating an autoimmune disease, I am always on the go. When I shop for my family, healthy snacks that we can eat on the run are a must. Healthy and convenient don't always go hand in hand, and most of the time there is a lot of prep work involved. Thankfully, that is not the case with Chomps Snack Sticks!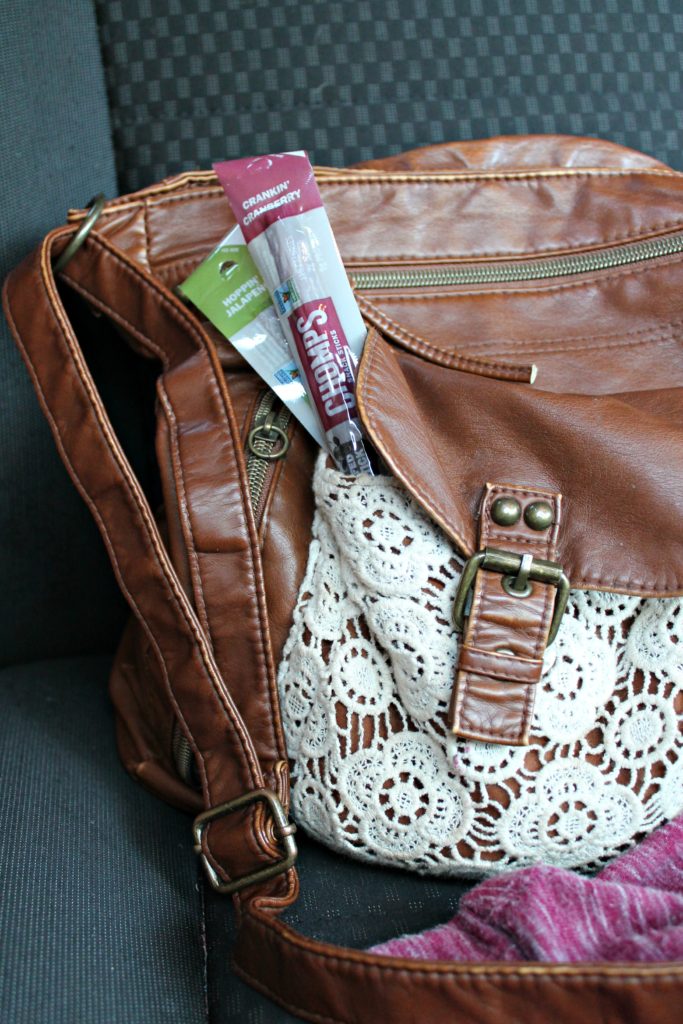 Chomps are both healthy, and travel-friendly, which perfectly meets my family's snacking needs. They are made with 100% grass fed, grass finished beef and venison! Each stick is packed with 9 grams of protein, and free of all the junk. That means no MSG, nitrates, fillers, binders, added sugars or preservatives. That is hard to find in any packaged snack.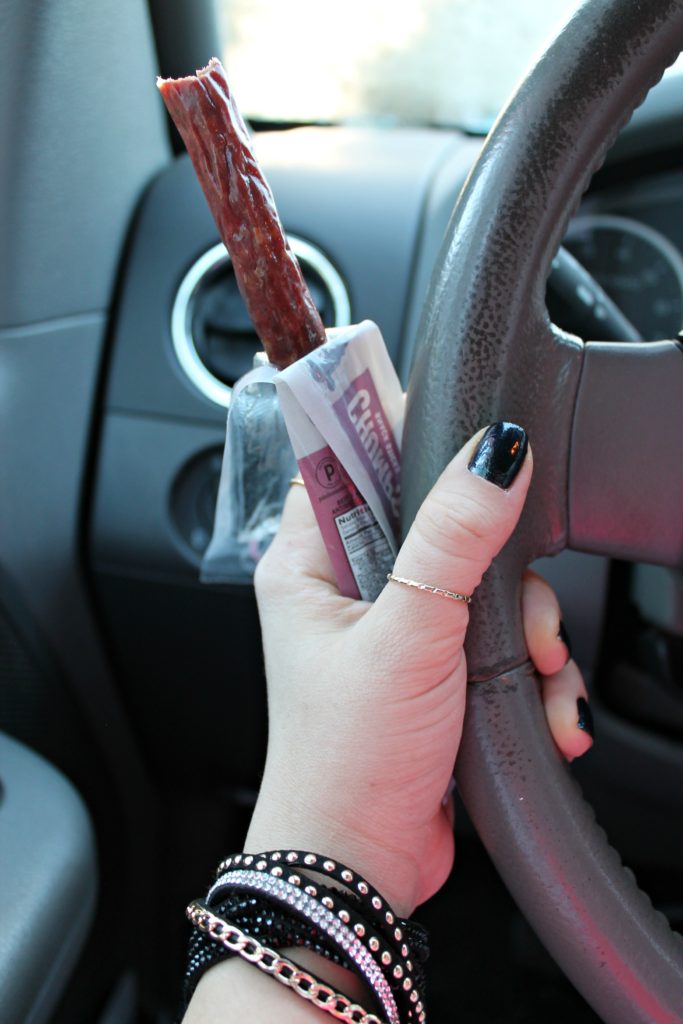 Chomps are great for stashing in my purse to keep on hand. Because of my Crohn's disease, I also suffer from iron deficiency anemia. I crave meat….all…the….time. I have really loved having these in my bag ready to grab whenever I can feel my iron getting low. They make a perfect pick-me-up.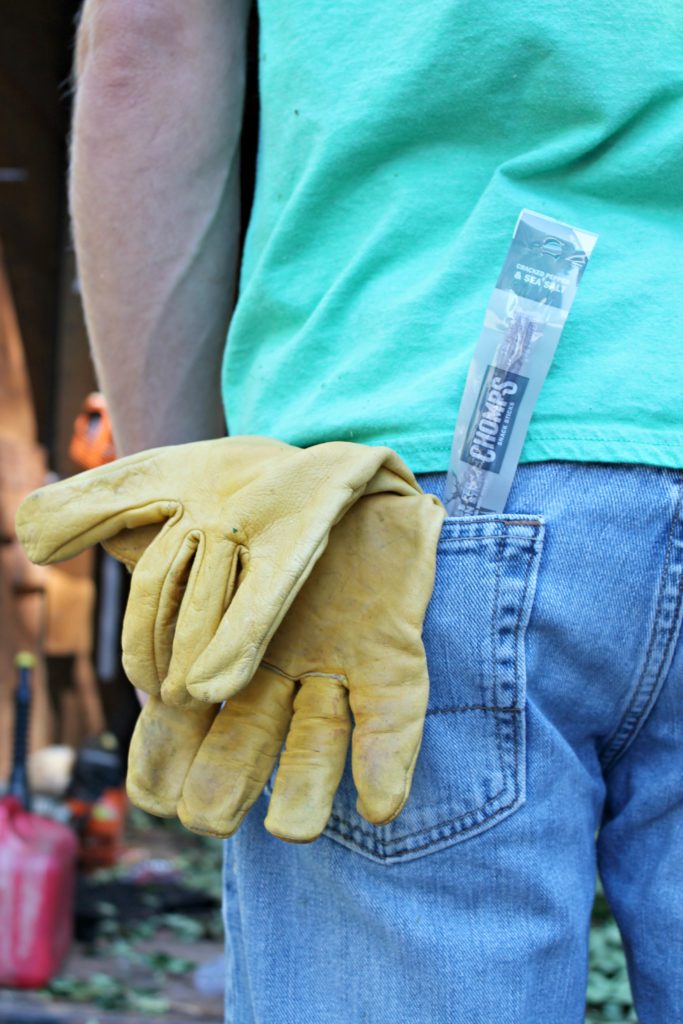 I'm not the only one who is pleased with the convenience. My husband loves it when I send him to work with his favorite, Venison Cracked Pepper and Sea Salt. He actually ate several out of my package before I even knew it had arrived, and when I got home he told me to "Order some more of those meat sticks, I really like those!".
Chomps are great for the whole family. They are certified Paleo, Gluten Free, WHOLE30 approved, and verified Non-GMO. You can order online at Chomps.com, on Amazon, or find them at a retailer near you. There are four awesome flavors to choose from, including Beef Original, Beef Crankin' Cranberry, Beef Hoppin' Jalapeno,
& Venison Cracked Pepper and Sea Salt. My kids like the Original flavor, so I tuck a couple of those in my bag for after our homeschool co-op day. They always seem to be starving when we get out of class. They take after their Momma as far as meat loving goes. I call them my little carnivores. They would probably choose meat over anything but cotton candy.
Growing up, meat sticks were something I looked forward to on family road trips. I even got them in my Christmas stocking. Chomps blow every one of those out of the water. They arent full of grease or any other questionable ingredients. The flavor and texture is really incomparable. I love every flavor, but the Beef Crankin' Cranberry is my favorite. I love the hint of sweetness.
Make sure you follow @Chomps on social media for games and weekly contests. Order online or find a local retailer at Chomps.
This post is sponsored by Chomps. All opinions are my own.