Blackened Catfish & Cilantro Lime Garlic Butter
Catfish is such an underrated fish. When I told my husband we were having catfish for dinner, he gave me a look that expressed he was questioning my sanity. When most people hear "catfish", they immediately think "fried". But let me tell you, when treated properly, the are other ways to enjoy catfish. And my…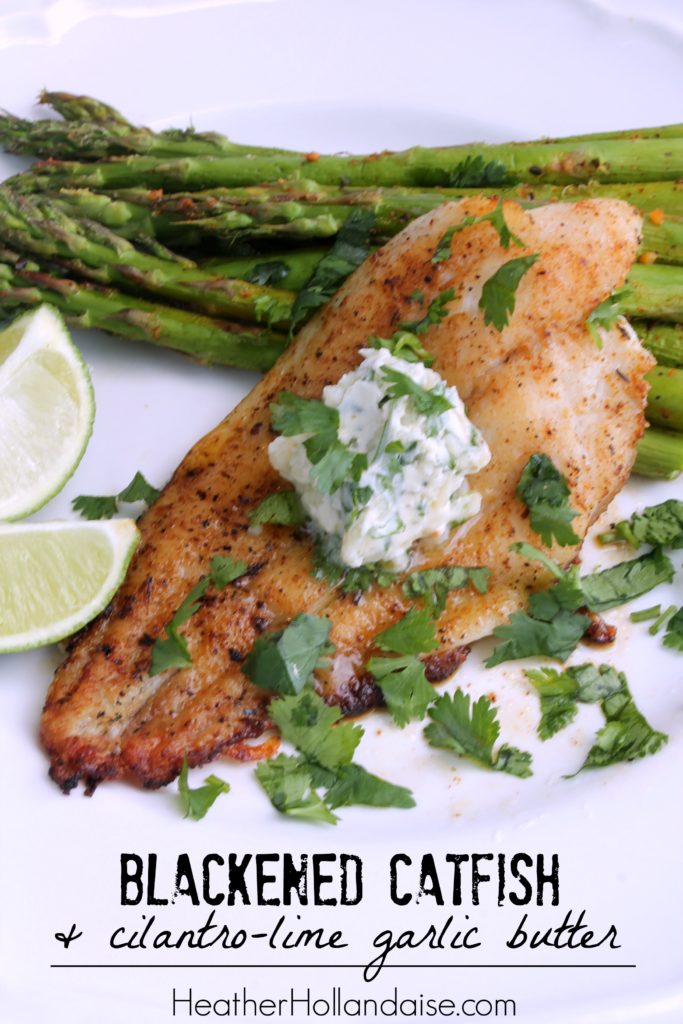 Catfish is such an underrated fish. When I told my husband we were having catfish for dinner, he gave me a look that expressed he was questioning my sanity. When most people hear "catfish", they immediately think "fried". But let me tell you, when treated properly, the are other ways to enjoy catfish. And my favorite of these is blackened and grilled.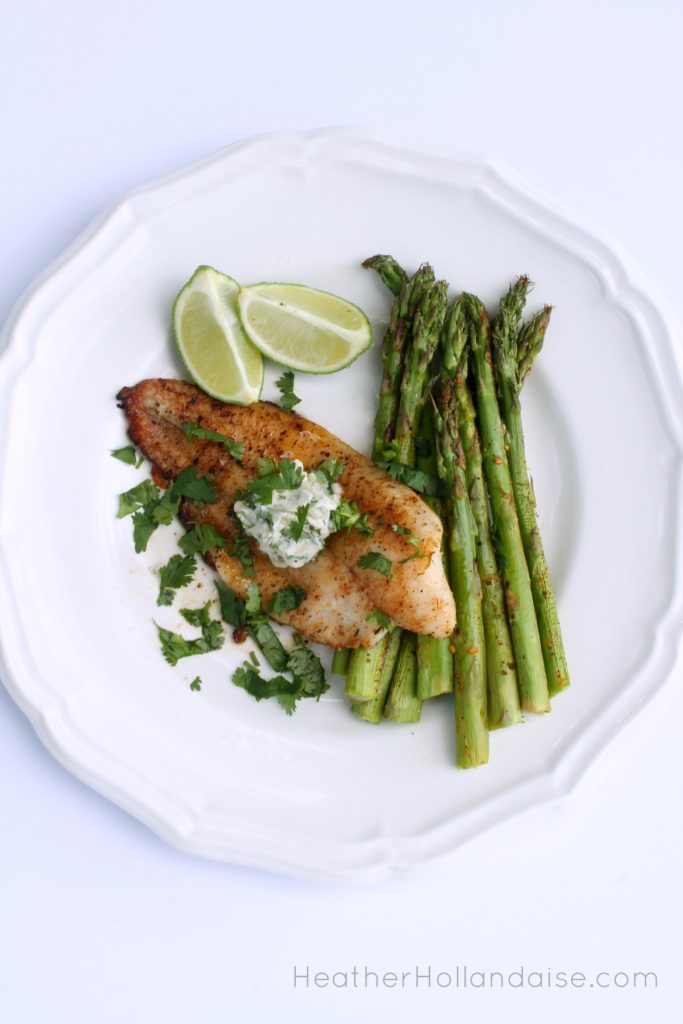 Grilling is far more enjoyable of a cooking process to me than frying. Frying always fills my house with smoke, and makes it smell like grease for days. And I always manage to get a splatter on me somewhere. But grilling….oh joy. Standing outside in the fresh air, enjoying the beautiful summer weather while the smells from the grill drift across the yard and put a smile on everyone's face. Perfect. I would cook on the grill every night if I could. I have even been known to stand outside in the rain to cook on the grill.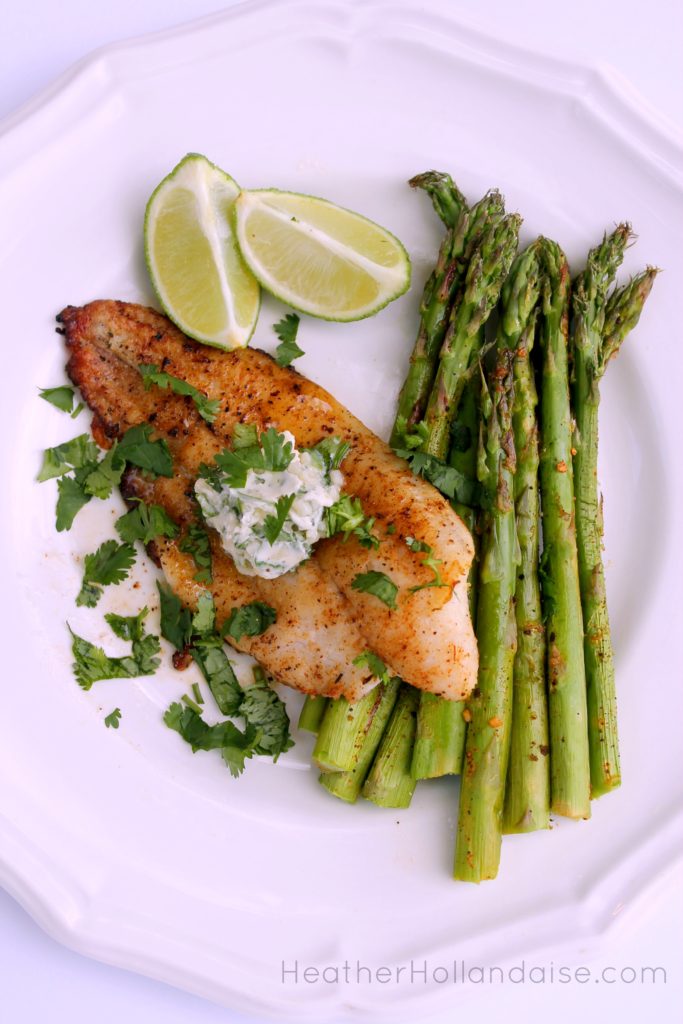 This recipe is so simple, but the combination of flavors take the catfish to a new level of tasty. Start by seasoning your catfish with my homemade blackened seasoning. Cook them on the grill for about 12 minutes, and then top with some cilantro-lime garlic butter that can be whipped up while your fish is cooking. Serve with some rice or roasted potatoes and a green vegetable. I seasoned some asparagus with a little lime zest and some chili powder to tie the meal together. When dinner was served, my husband ate two servings and said "This is really good. This does NOT taste like catfish."
It's all in the preparation, my friends. I don't think he will ever question my sanity again.
Blackened Catfish & Cilantro Lime Garlic Butter
Ingredients
4 catfish filets
1½ TB blackened seasoning
4 TB butter or ghee, softened
2 TB cilantro, minced
1 TB minced garlic
1 lime
1 TB olive oil
Instructions
Preheat grill to medium-high.
Season catfish evenly on both sides with blackened seasoning.
Brush grill with olive oil (or use a grill mat).
Add filets to the grill and cook 6-7 minutes each side.
Meanwhile, in a small dish, add cilantro, garlic, and juice and zest of 1 lime to butter. Mash together with a fork until combined.
Remove fish from grill and spoon butter over each filet to serve.