Cranberry Pecan Butternut Squash Noodles
Butternut squash is one of my favorite ingredients year-round. I use it regularly to make a breakfast hash with some sausage and topped with a fried egg. I love working with this squash because you can go in so many different directions, flavor wise.  I decided I think a little outside of the box for…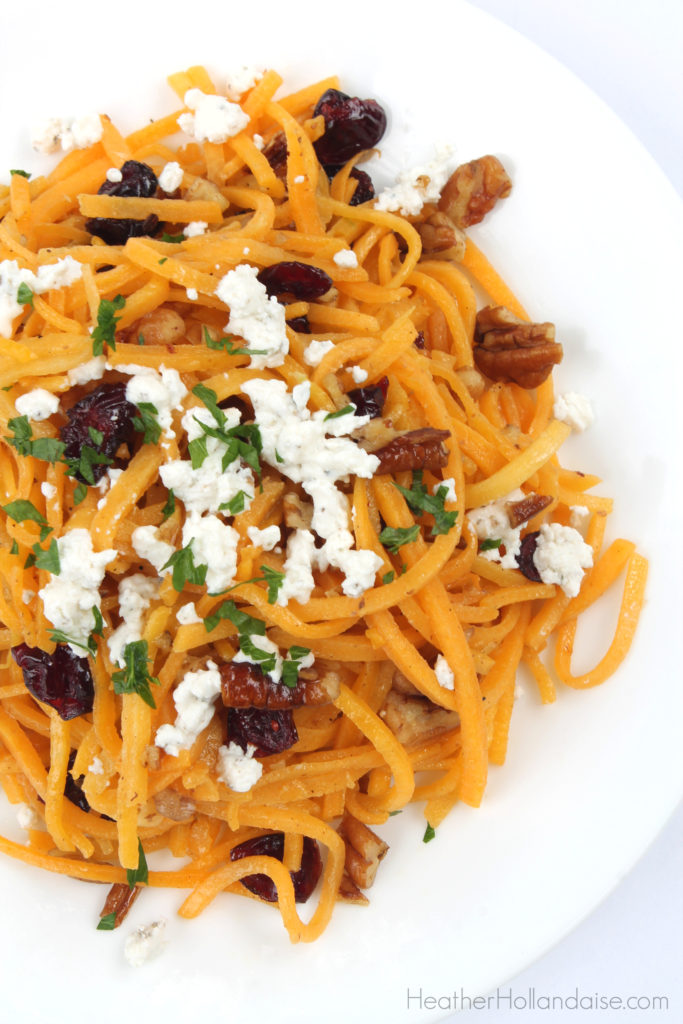 Butternut squash is one of my favorite ingredients year-round. I use it regularly to make a breakfast hash with some sausage and topped with a fried egg. I love working with this squash because you can go in so many different directions, flavor wise.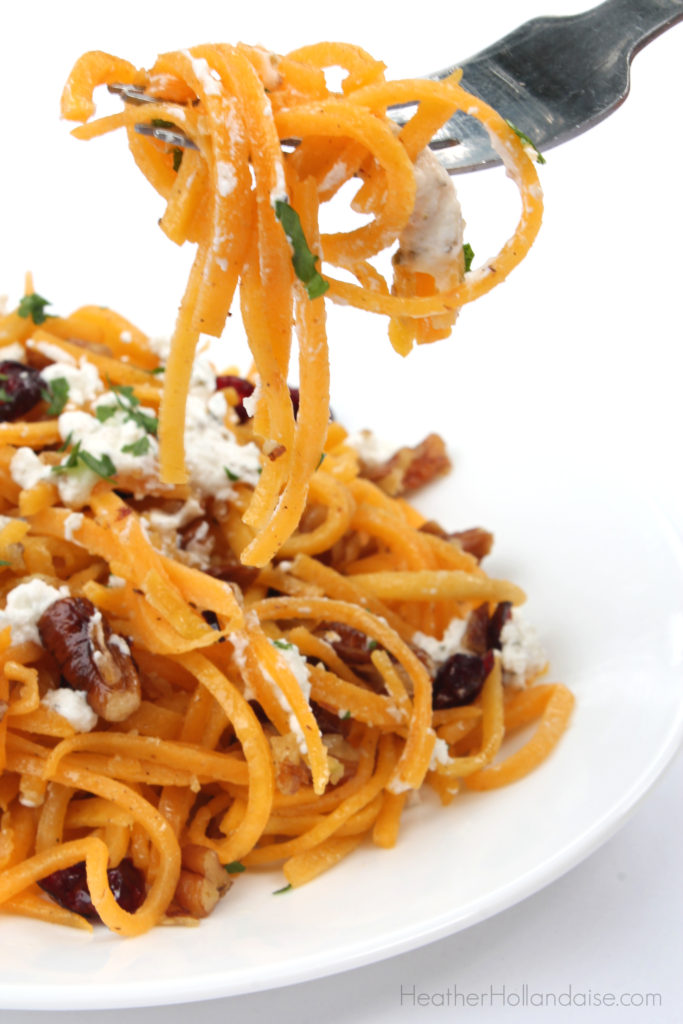 I decided I think a little outside of the box for this recipe, which I entered into a recipe contest. And I am so glad I did, because in a group of professional chef's, this recipe won. I actually surprised myself with this combination. The recipe and ingredients are so simple, but eating it you wouldn't think so. And even though the ingredients are few, they all play an important part.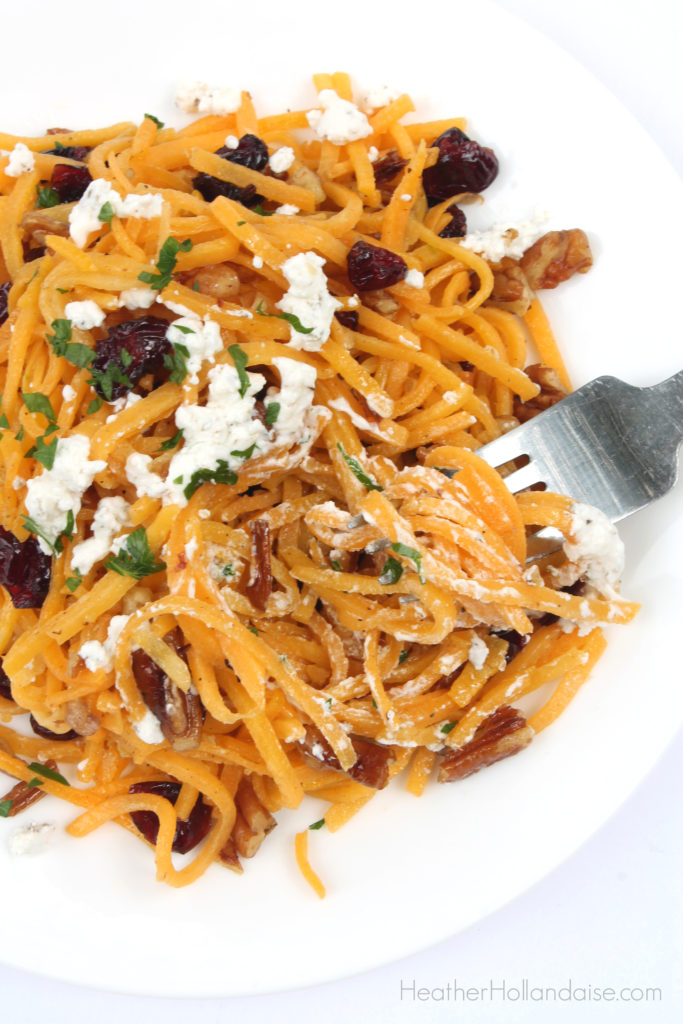 The tender squash is complimented by the sweet tart cranberries, crunchy toasted pecans, and rich creamy goat cheese. I love the way the goat cheese melts and coats the noodles in a creamy sauce. This would make an excellent side dish for a pork tenderloin. So delicious and full of fall flavor!

Cranberry Pecan Butternut Squash Noodles
Ingredients
2 TB butter
fresh sage, minced
¼ C chopped Pecans
2 C spiralized butternut squash
¼ C dried cranberries
1 TB goat cheese
Instructions
Melt butter in large skillet over medium heat.
Add a pinch of sage and cook until fragrant.
Add roughly chopped pecans and spiralized butternut squash to pan. Toss and cook about 3-4 minutes. Careful not to overcook.
Add dried cranberries to pan, and a pinch of salt and pepper, and toss.
Remove from heat.
Top with about 1 TB crumbled goat cheese. Serve warm.