Soft and Chewy Chocolate Chip Cookies
When I think about chocolate chip cookies, it's impossible not to smile. My thoughts are flooded with images of childhood. Sitting on the counter licking the beater, my mom carrying two big plates full of warm cookies to the living room. One plate full of cookies with nuts for my Daddy, and one without nuts…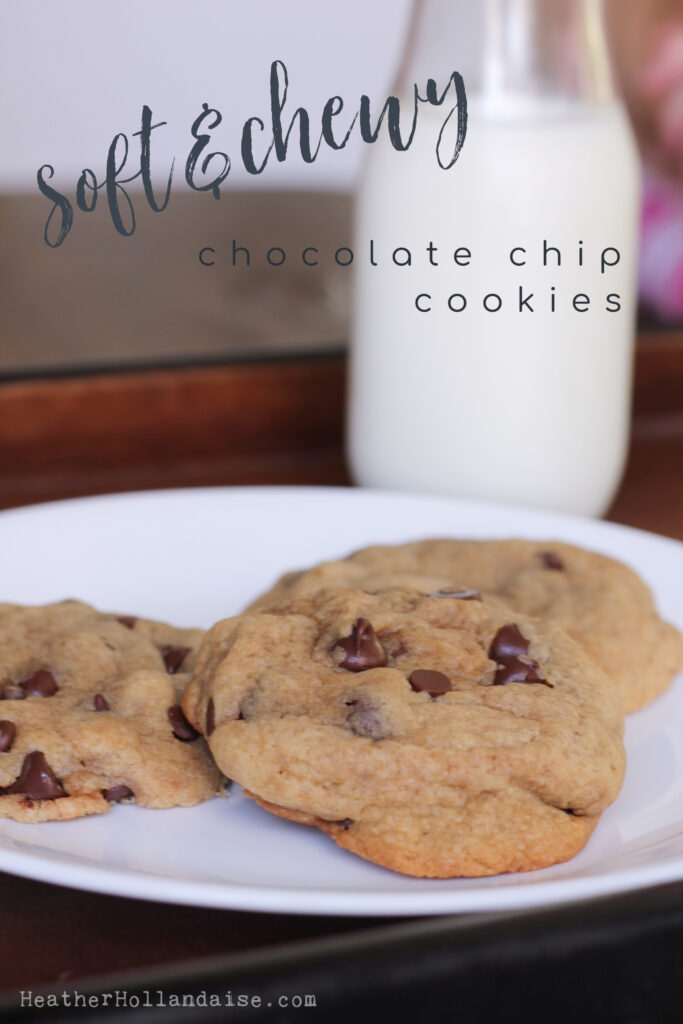 When I think about chocolate chip cookies, it's impossible not to smile. My thoughts are flooded with images of childhood. Sitting on the counter licking the beater, my mom carrying two big plates full of warm cookies to the living room. One plate full of cookies with nuts for my Daddy, and one without nuts for my brother and I. Dunking my entire fist full of cookie down into my milk glass and sucking all of the milk and chocolate off my fingers.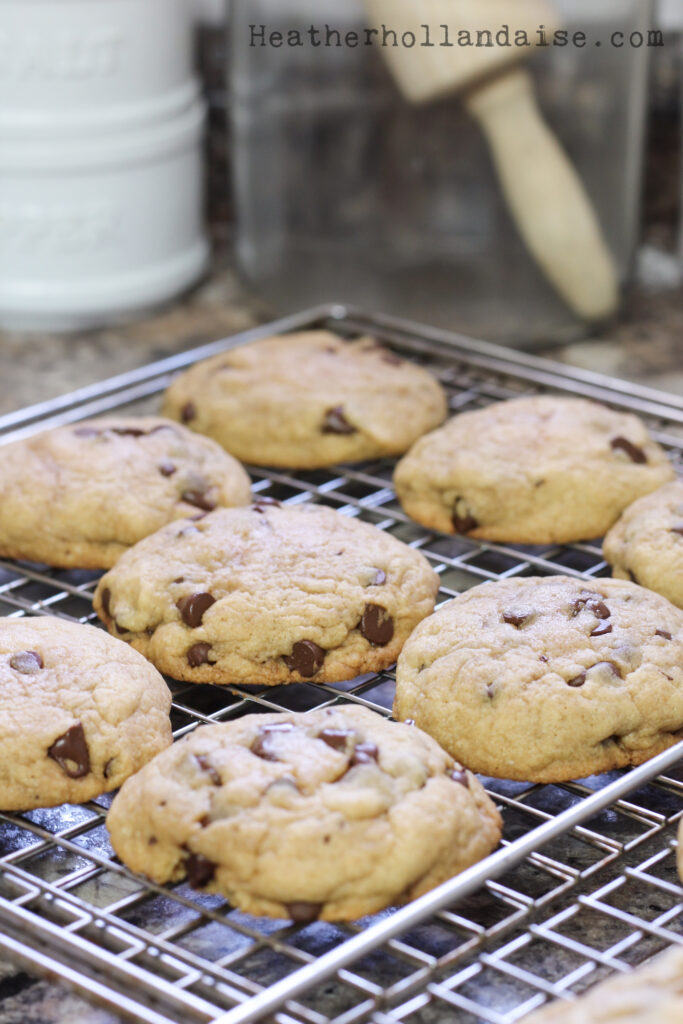 Chocolate chip cookies spark joy. It's a fact. Okay, I made it up, but I dare you to find someone who disagrees. And if you do, which I doubt, give them this recipe. The best thing about homemade chocolate chip cookies is the soft, gooey, melt in your mouth goodness. They are best fresh out of the oven with a cold glass of milk. Most of the time they just aren't quite as good after that. Until now.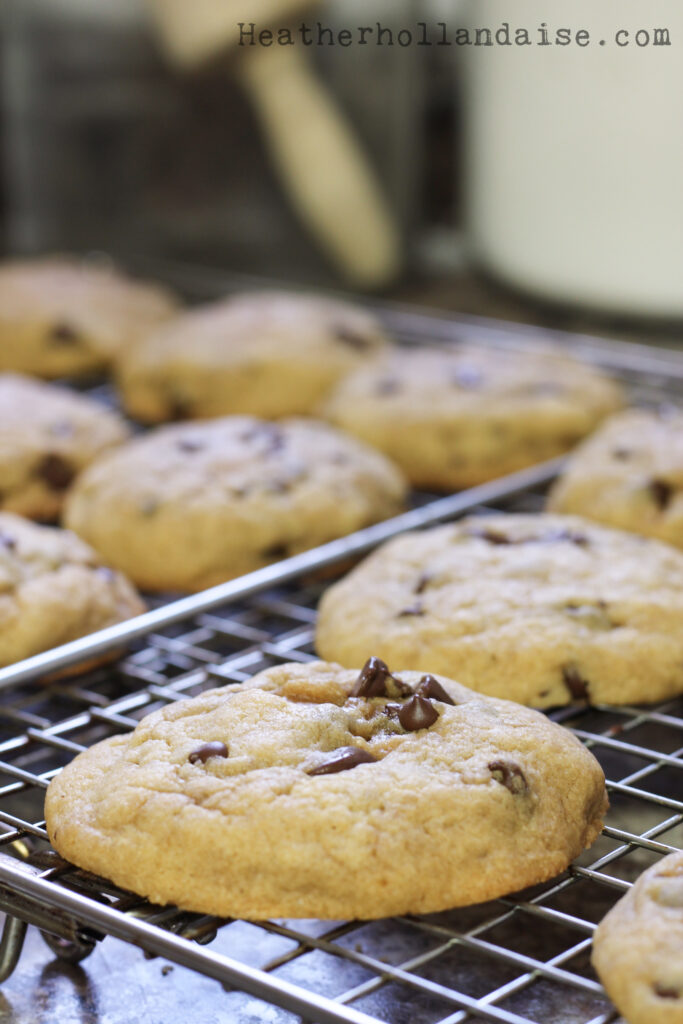 I can't magically make your cookies stay warm for days, but if you follow this simple recipe, your cookies will stay soft and chewy just the way you like them. If you can resist eating them all in one night. These cookies are requested by many, and loved by everyone who tries them. My Pastor himself said he felt the Holy Ghost when he took a bite. True story. hahaha.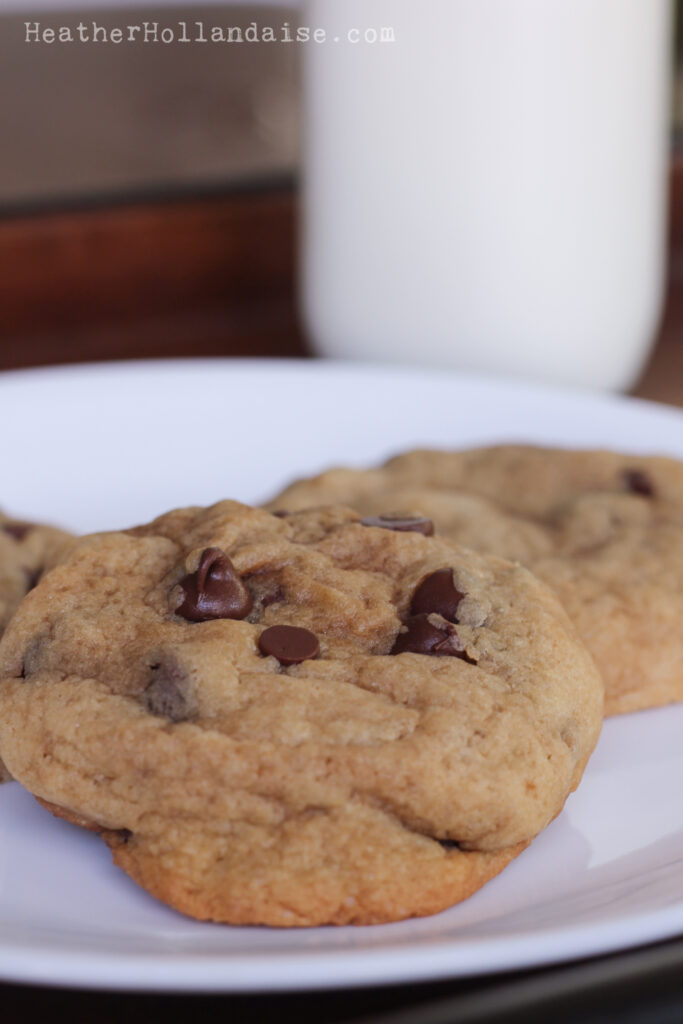 All joking aside, this recipe is guaranteed to get tons of use, and create some wonderful memories. Feel free to sub the flour for Bob's Red Mill Gluten Free Baking Flour to make this recipe gluten free. And don't forget to lick the beater. 😉
Yield: 2 dozen
Soft and Chewy Chocolate Chip Cookies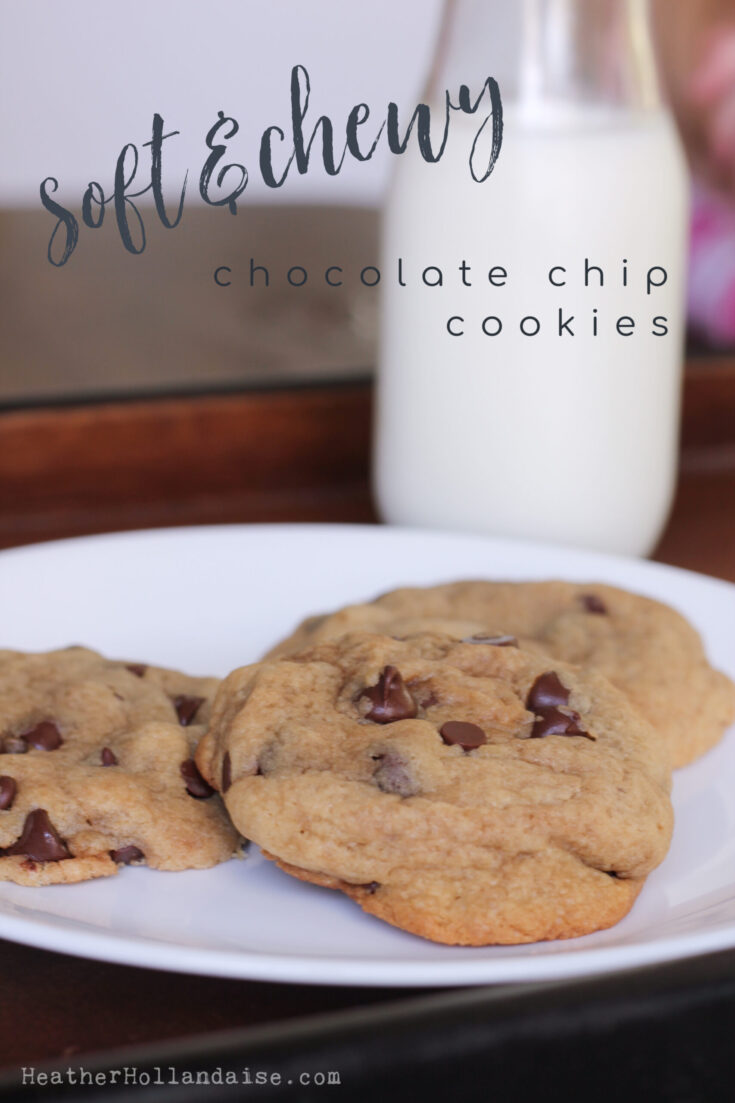 Ingredients
8 TB unsalted butter
8 TB palm shortening
1 C sugar
1/2 C light brown sugar
2 tsp vanilla
2 eggs
3 C flour
1 tsp baking soda
1 tsp salt
1 C semi-sweet chocolate chips
1/2 C mini semi-sweet chocolate chips
Instructions
Preheat oven to 350
melt butter and shortening
In a stand mixer, beat butter and sugars until creamy
add vanilla and eggs. beat on low until incorporated
add flour, baking soda, and salt. mix until crumbly.
fold in chocolate chips.
Roll dough into 24 golf ball sized balls.
Place on parchment or silpat lined cookie sheet (in 2 batches) spacing 2 inches apart.
bake 9-11 minutes, until just slightly golden.
Notes
DO NOT OVERCOOK or brown edges, or they wont stay soft and chewy.